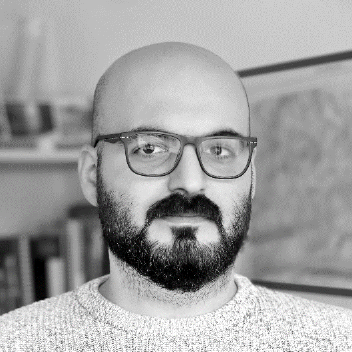 Mahmoud is one of the directors of the Housing Studies Association in the UK and a PhD candidate at the University of Sheffield. He previously worked as a practising architect and urban planner with several years of professional experience in the consulting engineering industry in one of the leading firms in the Middle East and North Africa.

He holds a Bachelor's degree in Architectural Engineering from Al-Ahliyya Amman University in Jordan, a Master of Science in Urban Planning and Design from Qatar University and a Master of Social Science in International Cooperation in Urban Planning from Grenoble University. He is also certified as a Green Associate by the United States Green Building Council, a Certified Green Professional by the Gulf Organisation for Research and Development and an International Associate by the American Institute of Architects.

Mahmoud's current research project focuses on the environmental sustainability of social housing in the UK at the University of Sheffield. His research interests include sustainable design and planning, sustainability in housing, and social housing policy and planning.
August, 22, 2023
March, 17, 2022
September, 17, 2021
Environmental Sustainability of Future Social Housing
Environmental sustainability and social housing are important issues that are intertwined and hindered by unsustainable practices in the design, construction and operation of housing. Social housing is an important aspect in the UK, forming 18 per cent of the total housing stock, which accounts for 6.6 per cent of national energy consumption and contributes to 4.4 per cent of carbon emissions. To address these complex and interlinked issues, the UK government has launched multi-faceted strategies, including the ambitious target of achieving net zero emissions by 2050 and a decarbonised housing sector by 2030. At the same time, mandatory and voluntary sustainability standards and a reformed housing policy have been adopted to support the achievement of these targets. However, critical assessments in recent Environment Committee reports have shown that progress towards these national targets has been very slow. This lethargic progress is attributed to several challenges. These include complicated and fragmented regulations and procedures, a pervasive lack of clarity among industry professionals on environmentally sustainable social housing, and a vague path towards energy efficiency and carbon neutrality.
The core aim of this research project lies in the overarching intention to challenge and subsequently reform existing paradigms of practice that are perceived as ineffective due to their complicated and fragmented nature. The need for an innovative, realistic and simple framework for the development of sustainable social housing is, therefore, a key element in addressing the current challenges. This objective is guided by a series of critical questions, such as What standards for environmentally sustainable social housing are needed to promote simple and effective practices? What is the current perception and structure of housing and sustainability practices? How do we define and measure the environmental sustainability of housing? What tools can be used to achieve an efficient and environmentally sustainable housing sector?
A qualitative study forms the methodological basis of this project, serving as a foundation for the primary conceptualisation of sustainability and housing policies, their development paths, as well as the contemporary methods for measuring environmental sustainability in social housing. This investigation is complemented by various methods, such as semi-structured interviews with key stakeholders, including housing associations, sustainability specialists and architects. These interviews provide important insights into prevailing practices in the field. And informing the in-depth analysis of three case studies on sustainable social housing practices. The findings are then validated through focus groups, which are an important tool to test the credibility of the study findings and the proposed framework.
The planned outcome of this project is aimed at housing developers and planners in the form of a policy and practice framework that addresses the environmental sustainability of social housing and provides practical design and planning guidance for achieving an environmentally sustainable social housing sector in the UK. This framework will be significant for its potential to trigger nationwide change, support practical developments in housing sustainability and encourage future studies into achieving sustainable social housing through simplified and effective codes and standards.
Keywords: social housing, environmental sustainability, sustainability practices, sustainable social housing.
Reference documents

Figure 1. Project 5 research design, revision 2, 2023.
View
Environmental sustainability of future social housing
Excessive resource consumption and other unsustainable practices have in recent decades contributed to the current global climate emergency. Unsustainable practices are especially prevalent in housing design, construction and operation equally in new and retrofit projects. In the UK, the social housing sector forms up to 18 per cent of the entire housing stock (4.2 million units in 2021), consumes up to 5.3 per cent of the country's energy and causes 3.6 per cent of its carbon dioxide emissions. To achieve net-zero carbon emissions by 2050 and build a decarbonised housing sector with a minimum C rating on Energy Performance Certificates (EPC) across all homes by 2030, the UK government has developed several initiatives (decarbonisation fund), policies and procedures (among many, the Code of Sustainable Homes, Energy white paper, and the National Design Guide are most notable). However, in 2019, 48 per cent of UK housing providers thought that government sustainability policies and target objectives were unclear. These unclear expectations, complex and fragmented sustainability codes and standards, widespread misperception of environmental sustainability tools and concepts, and a vague energy-efficiency transition pathway have also hindered UK sustainability progress.
This project challenges existing methodological practices, which the project argues are ineffective due to the practice policy's complexity and fragmentation. The project assesses methodological and practice policy effectiveness in terms of their roles and effect on social housing sustainability in the UK (both retrofit and new construct). The project aims to answer the following questions: (1) what is the current perception and structure of housing and sustainability practices?; (2) how do we define and measure housing sustainability?; (3) what tools can be used to achieve an efficient decarbonised housing sector?; and (4) what should the standards for future homes look like to promote simple and effective practices?
The first of this project's three aims is to identify sustainability and housing policies, codes and standards and determine their development timelines and impacts on the investigated topics. Its second objective is to develop a comprehensive understanding of sustainable social housing practices and the emerging concept of decarbonisation by investigating housing and sustainability policies, definitions, principles and theories. The third objective is to examine and map the landscape of current sustainability tools, codes and guidelines in the UK.
To accomplish its aims, this project adopts a mixed-methods approach. The project conducts a qualitative investigation to form a theoretical base and establish definitions, principles and policy timelines. The project's qualitative instruments include desk study, focus group discussions with experts in the field, and semi-structured interviews with housing practitioners. The project's quantitative approach aims to map the current-practices landscape and measure how effectively current practices meet environmental sustainability targets. The project's quantitative tools include questionnaires (end-users and practitioners) during the planned secondments, and analysis of decarbonisation progress using statistics.
This project's expected outcome is a policy and practice framework that addresses the environmental sustainability of social housing and provides practical design and planning guidelines for achieving a 'decarbonised' housing sector in the UK. This framework will be significant due to its potential to trigger a national wide change, support practical developments in housing sustainability and to prompt future studies on achieving sustainable social housing through simplified and effective codes and standards.
Keywords: UK social housing, sustainability tools, sustainability practices, construction codes, housing decarbonisation.
Reference documents

Research diagram_Environmental sustainability of future social housing_R1
View
Environmental Sustainability of Future Social Housing
Environmental sustainability and resource efficiency are vital concepts to improve and protect our planet. Both concepts are also relevant to housing design, construction and use. With the support of local housing communities, the UK social housing sector is set to increase rapidly. In the UK, housing accounts for 30 per cent of the total energy use, 27 per cent of UK carbon dioxide emissions, while at the same time, social housing forms up to 18 per cent of total housing stock. Therefore, we must reconsider new ways of building sustainable and affordable homes that improve the quality of the built environment and create better places for people to live.
This project addresses two challenges. On the one hand, it establishes a clearer conceptual understanding of low-cost sustainable housing by investigating the definitions, principles, and theories associated with its construction. On the other hand, it examines sustainability practices currently in use by looking at the sustainability tools, guidelines, codes, and standards for achieving low-carbon homes. Consequently, this project will answer the following questions in the UK context: how do we define and measure housing sustainability? What tools can be used to achieve low-carbon housing? How do we achieve a decarbonized housing sector?
A mixed methods research design will be used. Qualitative instruments, including a literature review and case studies analysis, will identify current sustainability definitions, meanings and methods of practice. Meanwhile, quantitative instruments focused on statistical reports and sustainability codes aim to review the existing assessment methods and develop a comprehensive understanding of sustainability assessment principles.
The planned outcome of this project is to develop a comprehensive framework that promotes the sustainability of social housing. This framework will be developed in collaboration with relevant stakeholders, including local social housing communities. It will include a theoretical database that defines the theories and principles of "low-carbon design and planning of housing"; at the same, it will form a clear, practical guideline for achieving "decarbonized housing" by improving current standards and codes of practice, therefore bridging the gap between theories of housing sustainability and actual practices of housing construction in the UK.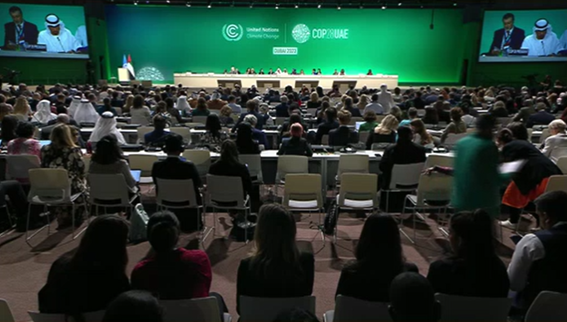 COP28: 'Trying to try' is simply not good enough
Posted on 01-12-2023
Over 28 years ago, the Conference of the Parties (COP) convened in Berlin, Germany, marking the commencement of an annual gathering that brings together global leaders, delegates, observers, non-governmental organisations (NGOs), industry representatives and members of indigenous peoples and local communities. The main purpose of these meetings is to assess the progress made in combating climate change and to negotiate the implementation of further measures. Before we get into the details of this year's COP, it is important to take a brief look back at the last COPs. COP 25 in Madrid emphasised the resilience of the global climate process and the Paris Agreement despite setbacks. However, it also became clear that governments have not made sufficient commitments to combat and mitigate the consequences of climate change. At COP 26 in Glasgow, the Global Coal Phase-out Agreement was discussed, and the Global Methane Pledge was signed, with over 100 countries committing to a 30% reduction in methane emissions by 2030. At COP 27 in Sharm El Sheikh, it was agreed to set up a fund for loss and damage and to define the details for implementing the Santiago Network. In addition, food security was recognised as a critical issue for the first time. "It's simply not good enough for us to be 'Trying to try'. […]Turn the badge around your necks into a badge of honour, and a life belt for the millions of people you are working for." Simon Stiell, UNFCCC Executive Secretary. Opening ceremony of COP28, 2023. A few months ago, I was informed that I could attend this year's COP as an observer representing the University of Sheffield, so I take the opportunity to share what I have observed so far. COP28, hosted by the United Arab Emirates, began yesterday – 30 November 2023 – with a minute of silence to mourn the passing of Pete Betts, a British climate negotiator known as one of the architects of the Paris Agreement. And Saleemul Huq, a Bangladeshi-British scientist who was instrumental in tackling climate change and helping in setting up the Loss and Damage Fund. As at previous COPs, the Presidency's action plan focused on implementing the pillars of the Paris Agreement, which aim to accelerate the energy transition, improve climate finance, put nature, people, lives and livelihoods at the centre of climate action and underpin everything with full inclusiveness. Simon Stiell emphasised that while we are taking steps, these are more "baby steps", and the six-year window of opportunity is closing fast - the window of opportunity in which we will exhaust our planet's capacity to deal with our emissions. The window of opportunity in which we will break the 1.5-degree barrier. Jim Skea, Chair of the IPCC, on the other hand, explained that it is crucial to use science effectively to meet the challenges and to design climate action based on science, but without forgetting that science alone is no substitute for action. The highlight of the first day was the operationalisation of the long-awaited Loss & Damage Fund, which aims to compensate vulnerable nations for the impacts of climate change. Numerous countries pledged financial resources to the fund, including the United Arab Emirates with USD 100 million, the United Kingdom with up to GBP 60 million, Japan with USD 10 million, the United States with USD 17.5 million for the new fund and a further USD 7 million for other loss and damage financial mechanisms. Finally, the European Union pledged 225 million euros, including the German contribution of 100 million US dollars. Despite the initial positive momentum, the challenges of previous COPs remain. These include the lack of clear and ambitious targets, disparities in responsibility, and an absence of robust enforcement mechanisms. Overcoming these challenges will be crucial to ensure the future effectiveness of global climate efforts. Let us hope that this COP will be different and bring about real change, as we cannot afford to waste any more time.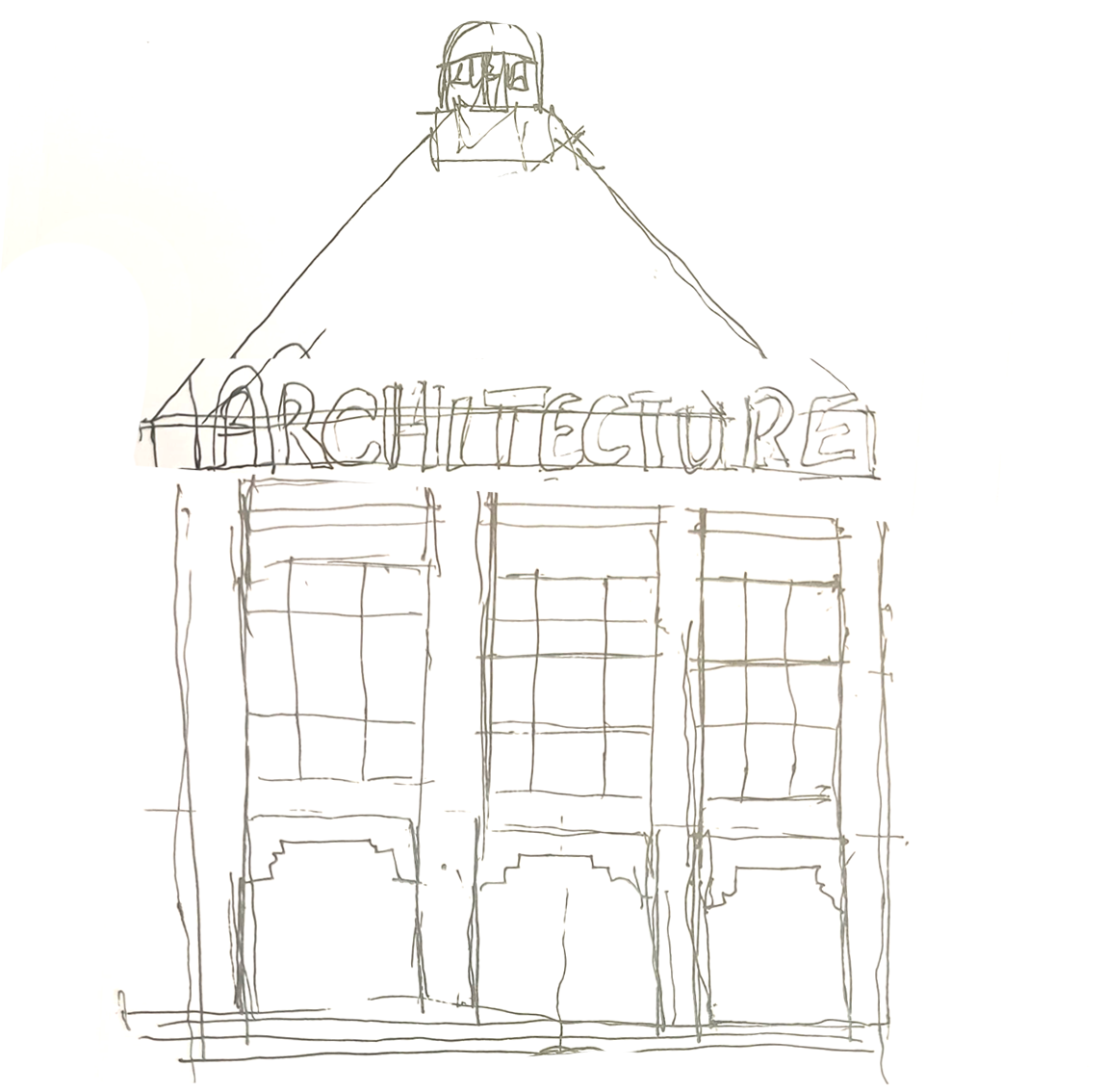 Do we truly need a framework?
Posted on 13-11-2023
Over the course of three days, the RE-DWELL network met again in Delft with the hope that this gathering would not be our last, as the RE-DWELL conference is set to take place in Barcelona on May 16-17, 2024. A heartfelt acknowledgement is extended to the TU-Delft team, particularly Marja Elsinga, Marietta Haffner, and Tijn Croon, for their remarkable efforts and impeccable organisation of such a workshop. The workshop was not marked as another academic meeting but also as a transdisciplinary meeting in which the ESRs, supervisors and representatives from partner organisations actively participated. The focal point of many debates, however, was the RE-DWELL framework and its structural components. This blog post, therefore, delves into the significance and applicability of frameworks in addressing challenges related to housing affordability and sustainability. What constitutes a framework and its function? The term "framework" embodies a broad concept that takes on varying meanings across different fields. From a linguistic perspective, it represents a system of rules, ideas, or beliefs used for planning or decision-making, akin to a supportive structure upon which decisions can be constructed. In the realm of architecture, a framework serves to establish common practices, a set of principles, and a detailed description of singular or multiple activities. These activities often revolve around addressing a design challenge, translating it into practical language, and utilising architectural elements to surmount the challenge. Notably, building standards, regulations, and policies can also be viewed as types of frameworks, as they share the overarching goal of establishing common practices and achieving specific outcomes. In contrast, within the realm of social science, a framework takes on a different connotation. It typically refers to a theoretical or conceptual structure that forms the bedrock for understanding and analysing complex social phenomena. This framework aids researchers in organising their thoughts, framing research questions, and interpreting findings. Social science frameworks manifest in various forms, often drawing from established theories or perspectives within the specific field under investigation. While this blog post merely scratches the surface of framework typologies, it is essential to recognise their diversity. Some noteworthy examples include the conceptual framework, which centres on the theoretical structure supporting the understanding of a research problem; the theoretical framework, comprising a set of concepts and propositions guiding research; and the programming framework, a pre-established set of rules and tools for building software applications. Deciphering the RE-DWELL Framework As of now, the precise nature of the RE-DWELL framework remains elusive. However, it can be asserted with confidence that it does not conform to a mere checklist, a tick-box approach, or resemble systems like BREEAM or LEED. Instead, the RE-DWELL framework operates with a simpler structure, aiming to unify language, create a common ground, and establish a transdisciplinary perspective on the interconnected fields of housing, sustainability, and affordability. Do we truly need a framework? In short, yes, absolutely, we need a framework. The absence of a formal and universal language that brings all stakeholders to the same table persists as a challenge rarely addressed. Establishing such a framework requires concerted efforts and collaboration among the ESRs, supervisors, and partners. Crucially, it necessitates dismantling the borders that each field has erected around its knowledge. This is with hopes of promoting simple and effective practices to achieve the desired affordable and sustainable housing in Europe. Finally, let us maintain optimism and look forward to meeting again in Barcelona!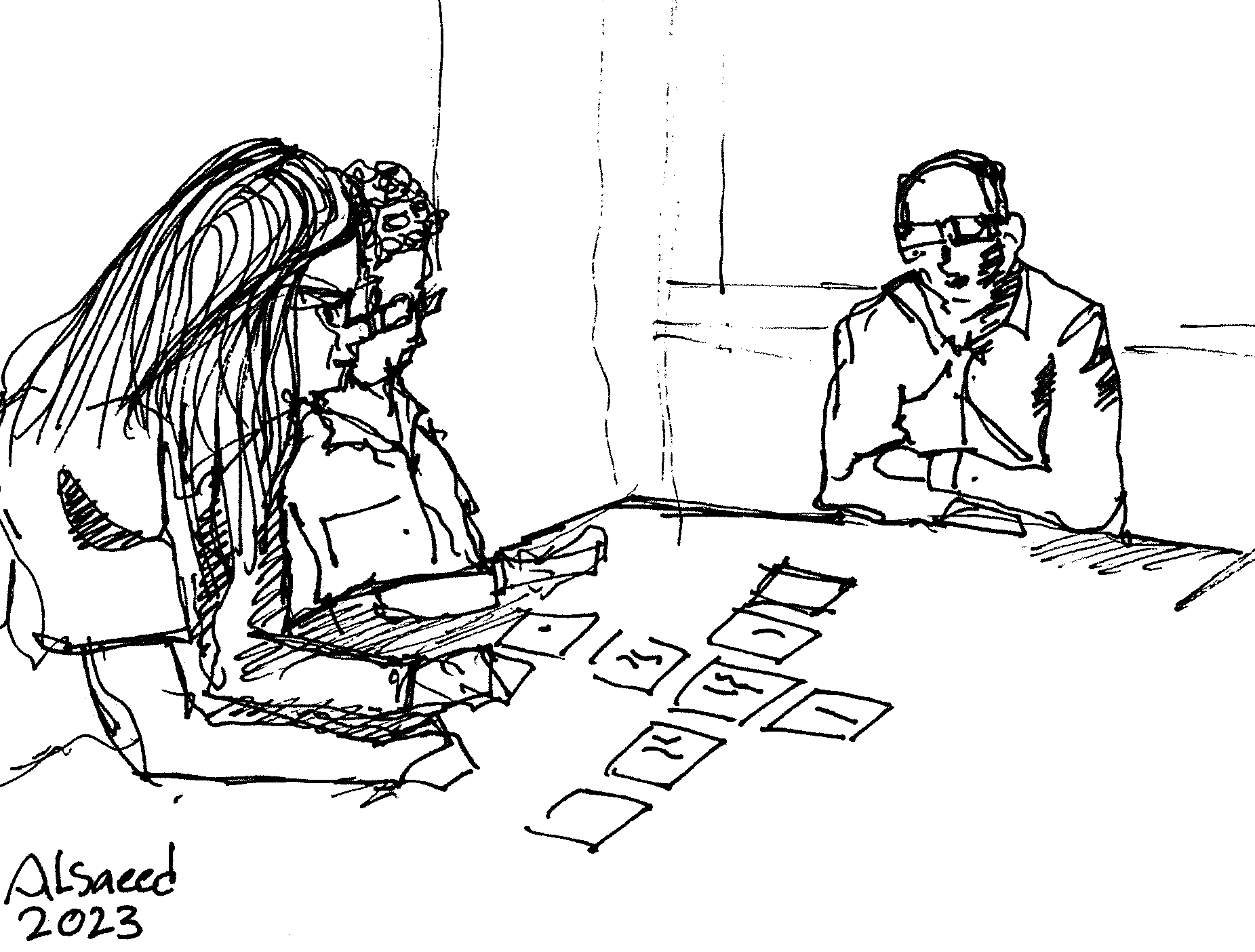 Serious Games in Housing Research
Posted on 10-07-2023
A Reflection on the Reading Summer School The Collins Dictionary explains that summer school is the conduct of comprehensive and intensive educational activities that rapidly raise participants' awareness or deepen their knowledge of various topics. And that is precisely what the Reading Summer School did. The summer(-ish) summer school was an excellent opportunity to review, discuss and address several important topics, including evidence-based housing, financing models for affordable housing and innovation in housing research. These topics align perfectly with the research projects of my fellow RE-DWELL(-ers). Chapeau! Dr Lorraine Farrelly and Leonardo Ricaurte for putting together such an intensive and comprehensive programme. Although, it is intriguing to write about all the activities of the Summer School. However, the focus of this blog is on the use of games in housing research as a decision-making support tool. A serious game in research refers to the use of gaming principles and technologies to explore, analyse and address different aspects of topic-related issues. It involves developing and applying interactive and immersive game-like simulations or tools to explore, understand and potentially solve real-world challenges. From a housing perspective, games have gained popularity in recent years. The earliest example of their use can be traced back to the late 1990s when researchers at the University of Southern California used SimCity to study the relationship between land use regulations and housing affordability. By adjusting zoning regulations and development restrictions within the game, they could observe the impact on housing supply, housing prices and neighbourhood characteristics. What was that game? And how does it work? On the third day of the Reading Summer School, a serious game session was conducted - designed by Dr Alexandra Paio and Androniki Pappa. The theme of the game was "Building together RE-DWELL affordable and sustainable housing assessment framework ". However, the purpose of the game was to establish a transdisciplinary dialogue bringing together academic and industry views on the development and delivery of affordable and sustainable housing. At the same time, it aimed to help researchers identify and explore new links and connections between the identified challenges, the actors involved and the housing development processes from the three main themes of RE-DWELL (design, planning and building, community participation and policy and finance). It also highlights the differences between top-down and bottom-up approaches to decision-making that affect the outcomes. Five teams were formed, each consisting of three researchers, one supervisor and two industry partners. Three types of cards were developed from individual projects. The red cards were derived from the research questions and were designed to review and explain the themes of each question and the research field behind it. The green cards, on the other hand, focused on the methods and tools that can be used to answer the identified research questions. The blue cards represent the impacts the research questions intend to achieve. Teams were asked to select a research question, then use the green cards to find answers to the questions, and finally connect the cards with an impact as the outcome. This puzzle-building technique perfectly stimulated discussion among the team members. At the end, dual connotations were derived from the game. First, the academic view focuses on the validity of the method and the structure of the research questions. Meanwhile, the industry partners and housing sector stakeholders focus on the simplicity, clarity and usability of the outcomes. Only by linking both perspectives can "good" results be achieved that address the challenges in housing. Why is it important? Unlike monofocused methods, serious games in housing research can serve multiple purposes, with data collection and analysis taking a central place. Researchers can design games that collect data from participants to gain insights into their housing preferences, behaviours and decision-making processes. These games can simulate scenarios related to housing affordability, location choice, energy efficiency, sustainable design and other relevant factors. The collected data can inform policy decisions, urban planning and housing interventions. Serious games can also be used to evaluate the impact of different housing policies or interventions. By creating virtual environments and scenarios, researchers can model the impact of policy changes on housing markets, affordability, social equity and sustainability. From an engagement perspective, games can engage the public and raise awareness of housing issues. By developing interactive and accessible games, researchers can communicate complex concepts and challenges related to housing engagingly and understandably. This approach can facilitate community participation and promote informed discussions on housing issues. In line with engagement, games can be used as teaching tools for housing professionals, policymakers and students. They can simulate real-life situations and provide a risk-free environment for learning and practising skills related to housing design, urban planning, property management and housing policy development. What is the next step? Serious games in housing research offer a dynamic and interactive approach to exploring and addressing various housing-related topics. By combining the immersive nature of games with the complexity of housing problems, researchers can gain valuable insights and engage stakeholders in finding innovative solutions. The game played at the summer school was the first step in building the planned framework. Over the next few months, various adjustments will be made to overcome the initial challenges, and perhaps guidelines for using games in housing research will be established.
The fallacy of "sustainability"
Posted on 20-06-2023
Since the day I received my first certificate in sustainability from LEED as a Green Associate in 2012, I defined myself as an advocate for the environment. And I mouthed the word "sustainability" every chance I got, and I even have a tiny line under my email signature that says, "Do not print. Think sustainability." Since then, I have continued to accumulate certificates and attend training courses on all aspects of "sustainability". And if someone dares to ask me what sustainability is? I will confidently scratch my beard and flood them with a stream of quotes from the Brundtland Report, research and academic debates, saying, "sustainability is the only key to a better future, the threshold to preserving our planet, the process of balancing our needs, the act of reducing our consumption" and keep adding "fashionable" terminologies. And for all this, I am a fraud, and I have lied. And let me tell you why sustainability is misleading. What is sustainability? Let us take a step back and look at the question and the concept. Linguistically, sustainability means the ability to maintain something (e.g. a state, an object or a process). "Sustainability" began as an abstract philosophical ideology that admired the surrounding nature and described the "stability" of shelter, food and fuel and the balance between humans and nature, most clearly in the works of Aristotle (Nicomachean Ethics), Plato and Socrates. However, it quickly evolved into a crucial element in the history of human development. It transformed into a method of recognising and addressing the severe impact of humans on natural resources. This change has not stood still but has significantly influenced today's understanding of sustainability as a contemporary method for effectively balancing the social, economic and environmental aspects of societies with the needs of human development. But what exactly is sustainability? Like any self-defined researcher with access to numerous online libraries, I fired up my laptop and googled the "big" names in the philosophy of sustainability (John Evelyn's Sylva, Baruch Spinoza, Carl Linnaeus, Georges-Louis Leclerc and John Muir). Then I added a dozen journal articles on sustainability science. After a few hours, I was frustrated and even more confused. However, to save you the trouble, I can confirm that sustainability is not a new science, paradigm or set of qualitative indicators. Rather, it is a set of wicked problems that holistically challenge the planet and its systems and impact human existence and well-being in the present and future. I also suggest that three dominant ideologies have shaped the current perception of sustainability. The first is "sustainability through conservation capacity", which promotes a "balanced" state that aims to "sustain" the existence of entities through the ability to endure challenges over time. The second is "sustainability through quantifiability", which defines sustainability as an abstract concept that only comes into play on a quantifiable and global scale. And the third is "sustainability through integration(-ability)", which defines sustainability by describing a state of mutual interest, integration and balance between the three aspects of economic development, environmental capacity and societal needs. In the end, I also tell you that sustainability is not defined and can not be defined. The difficulty in defining the term is due to the fact that there is no definitive formulation, no stopping rules and no precise boundaries for the timeframe or the problem. So the question is not "what is", but "why" and "how". Why is it misleading? I am not arguing "scientifically" in the literal sense here. Still, first, I quote Charles L. Choguill (2007), who says: "The term sustainability has become one of the most overused and all too often misused terms in the development literature". The concept of sustainability is often seen as a positive goal. However, I suggest that sustainability can be misleading and insufficient when addressing the complex challenges we face today. An example is the global goal of reducing the temperature by 1.5 degrees, for which there is still no feasible and precise plan. Sustainability often focuses on maintaining current systems and practices without questioning the underlying assumptions. As a result, the root causes of environmental degradation, social inequality and economic instability may not be adequately addressed. The term "sustainability" implies maintaining the status quo indefinitely, which can give a false sense of security. In reality, our planet faces urgent and interconnected crises such as climate change, biodiversity loss and resource depletion. These problems require more immediate and ambitious action than simply maintaining existing conditions. We have been talking about a "climate emergency" for the last few decades, but how long can an "emergency" last? Moreover, striving for sustainability may mean making trade-offs between environmental, social and economic goals. For example, focusing only on ecological sustainability may neglect social justice or economic growth. Moreover, well-intentioned sustainability efforts can sometimes lead to unintended negative consequences in other areas, such as land-use conflicts or community displacement. Methodologically, however, sustainability is often considered in isolation, without taking into account the interconnectedness and complexity of ecological, social and economic systems. This fragmented approach can hinder holistic solutions and fail to address the underlying systemic problems that perpetuate unsustainability. What should we do? I do not have a definitive answer to this question, but I am not saying we should abandon our ideology of preserving the planet and reversing the damage done. Instead, I am suggesting a shift towards more transformative and regenerative approaches and ideologies. We should also go beyond the boundaries of sustainability and even consider changing the terminology we use.
North Wingfield Road social housing complex.
Created on 25-11-2022
a) Design philosophy According to the Housing Design Awards, the design of the North Wingfield project took a contemporary design approach, combining the features of local vernacular architecture - as adopted from local farms - with the developer's vision and requirements for flexible, sustainable and innovative housing (HDA, 2021). The architectural office DK -Architects explains that this fusion is represented by massing the morphology of the project, traditional architectural elements (e.g. Dreadnought brick (roof), Janinhoff brick (walls)) with modern elements such as large glazing and aluminium cladding. This combination of materials not only provides an aesthetically pleasing appearance, but also helps to capture heat, ultimately reducing heating energy consumption for at least seven months of the year (DK-A, 2021). In addition, several innovative features have been adapted, including the well-planned use of space and the clear conceptual plans that extends beyond the interior spaces to the shared courtyard, which serves as a social gathering place for the tenants. The inspiration for the courtyard was derived from the local identity, the farmstead and the crew yard (HDA, 2021). At the same time, the use of a see-through fence, which extends the sightline into the rural surroundings, provides a calming splash of green colour in each residential unit. The semi-raised upper massing extends the courtyard and provides a semi-enclosed space that enhances the feeling of safety and security (DK-A, 2021). Meanwhile, the buildings in the front row clearly stand out from the surrounding buildings through the use of colours and materials and also serve as an entrance gate to the project (DK-A, 2021; HDA, 2021). Each dwelling has its own mini agricultural space, which has proven valuable for the well-being of the residents. b) Construction process The skeleton of the building utilises an off-site timber frame method of construction, adopting a semi-modular design principle (Davies & Jokiniemi, 2008). This construction method provides a structure with a superior thermal envelope that requires minimal maintenance and is a 'fit-and-forget' solution for the lifetime of the building. In addition, both labour and material costs were significantly reduced due to less reliance on craftsmanship and multiple suppliers. This is in line with the UK government plans to revamp construction regulations to encourage bold, creative and sustainable construction methods (Davies & Jokiniemi, 2008; Sterjova, 2017). The construction process started with ground treatment, followed by the casting of the foundations on site. Meanwhile, the timber frames were manufactured off-site at the supplier's factory, which helped to reduce construction work and thus carbon emissions. The frames were then transported to the site for fixing and external treatment, and all the construction work ran in parallel (Wheatley, 2020). The overall process can be seen in Figure 1. c) Sustainability integration At the sustainability level, the project worked on several areas to maximise the adaptation of sustainability features and minimise the impact on the natural environment (HDA, 2021). Creating sustainable buildings Through sustainable design and layout (e.g. orientation, maximising daylight, optimising solar gain). Creating high quality outdoor environments (e.g. public and private open spaces that provide shade and shelter and consider flood retention and multi-functional green spaces to protect wildlife). Use of sustainable water management techniques (e.g. use of sustainable drainage systems and consideration of surface water run-off). Use of sustainable waste management facilities for private and communal use (through the appropriate provision of waste and recycling bins). Focus on reducing the use of non-renewable energy. Reduction of carbon emissions The project has been designed in accordance with the highest level of building regulations and sustainability standards, in line with the Government's 10-year timetable for all new homes to be carbon neutral by 2016. Water recycling techniques (such as grey water and rainwater harvesting). Sustainable Transport (reducing reliance on the private car, incorporating practical and accessible sustainable transport patterns). d) Energy performance One of the tools to assess building energy efficiency in the UK is the Energy Performance Certificate (EPC), which is defined by the Department for Levelling Up, Housing and Communities as: A rating scheme that summarises the energy efficiency of buildings; it includes a certificate that gives a property an energy efficiency rating from A (most efficient) to G (least efficient) and is valid for 10 years (DLUHC, 2014). The EPC is produced using the Standard Assessment Procedure (SAP), which is defined by the Department for Business, Energy & Industrial Strategy as follows: The method used to assess and compare the energy and environmental performance of properties in the UK [...] it uses detailed information about the property's construction to calculate energy performance (DBEIS, 2013). The North Wingfield project has successfully achieved a (B) rating - equivalent to 84 out of a maximum possible 100 points with a high potential for an (A) rating equivalent to 95 points (DLUHC, 2021). This score is the result of The use of high-performance materials with very good thermal transmittance properties (walls: 0.20 W/m²K, roof: 0.11 W/m²K, floor: 0.09 W/m²K). Well-designed ventilation system that achieves a good air tightness indicator (air permeability 4.9 m³/h.m²). Low consumption of primary energy of 94 kWh/m2. Another indicator is the Environmental Impact Score (EIS), which shows the impact of a building on the environment through the estimated carbon dioxide (CO2) emissions calculated at the time of the EPC assessment (DLUHC, 2014). The higher the score, the lower the building's impact on the environment: like EPC labels, the environmental impact score is graded from A to G (DBEIS, 2014). The project generates 1.4 tonnes of CO2 annually. This is less than a quarter of the 6 tonnes emitted by an average household. By improving the EIS rating to A, CO2 production will be reduced to 0.3 tonnes, which will distinguish the project as one of the most environmentally friendly projects (DLUHC, 2021). Figure 2 shows the EPC and EIS breakdowns of the properties.
Deben Fields (Garrison Lane)
Created on 15-11-2023
The review and the analysis of this case is based on several sources of data including project design statements and reports (e.g., planning, architectural, transport, drainage, heritage, landscape, tenure, sustainability and energy), design drawings, planning application and the associated documentation, and archival records obtained from the designers and the East Suffolk planning portal. As well as conducting interviews with the actors involved in the project planning and design, namely the architects, energy system designers and sustainability specialists. Therefore, this review is structured to address various key aspects such as, design, construction, sustainability, community impact and cultural heritage. 1- Design statement "The initial idea was a cricket pitch on the existing playing field and on the leftover land to develop 25 to 30 housing units. We saw an opportunity to connect the dots by connecting the school site into the cricket field and create better spaces and connectivity for the neighbouring communities […] through prober massing the site was optimised to increase the density to 61 housing units, maximising the views towards the park and generate best returns for the council […] that and investing in East Suffolk Council affordable housing scheme" (M. Jamieson, personal communication, June 13, 2023). The Deben Fields development is located near the centre of Felixstowe in Suffolk, England (Figure 1). The site was previously occupied by Deben High School, which was built in 1930, surrounded by low-density semi-detached housing. In their design statement, TateHindle, the architects responsible for the project, articulate a design philosophy centred around the creation of an environmentally, socially, and economically sustainable neighbourhood. This vision places paramount importance on people, their lived experiences, and the integration of nature into the living environment (TateHindle, 2021, 2022). The site's redevelopment aligns seamlessly with East Suffolk Council's Housing Strategy, which emphasises the expansion of council-owned affordable housing through innovative and sustainable methods. To adhere to this strategy, the architect chose to preserve and repurpose existing structures on the site, including the school hall and its annexes. These buildings were meticulously retained, redesigned, and refurbished to serve as a new indoor public facility catering for both the current and anticipated population (ESC, 2021). The project site is 3.89 hectares, of which 2.65 hectares is open green space (cricket pitch and park) and 1.36 hectares is allocated to residential development, with a net density of 53 dwellings per hectare and a total of 93 car parking spaces (61 for residential and 32 for leisure and community services) and 163 cycle spaces (HDA, 2022; TateHindle, 2021). The project is designed according to Passivhaus standards with airtight building envelopes and comprises 61 dwellings with 18 one-bedroom, 28 two-bedroom, seven three-bedroom and eight four-bedroom, spread across semi-detached houses, flats and maisonettes. From a tenure distribution point of view, 68 per cent are available at affordable rents, while the remaining 32 per cent are intended for open market sale (TateHindle, 2021). The average floor area of the housing units is 74.0 m², five per cent above the floor area requirement described by the Nationally Described Space Standard (HDA, 2022). In terms of ownership, however, the aim is to deliver a 'tenure neutral' project, so there is no physical distinction between open-market, shared ownership and affordable rental housing. The tenure mix has been integrated throughout the site to ensure that the project delivers proper housing that meets the needs of the housing market. Figure 2 illustrates Deben Fields tenure distribution and housing typologies plans. 2- Construction TateHindle's structural design statement outlines their goal of achieving a highly insulated façade construction. This was accomplished through the implementation of load-bearing double stud timber frame walls and load-bearing timber metal web beams at both floor and roof levels. The project uses Typical Passivhaus Foundations (TPFs) to minimise thermal bridging and achieve low U-values for the ground slab construction. Cradden (2019), however, explains that there are multiple challenges when using TPFs, such as soil conditions, material and geological properties (Cradden, 2019). To address these challenges, a shallow foundation method was chosen within the Red Crag Formation, a geological structure in south-eastern Suffolk defined by a basal pebble bed overlaid with coarse shell sand. This approach utilised the mini-pile technique, thereby bypassing the need for extensive and deeper excavations. In addition, Modern Methods of Construction (MMC) are used to maximise the use of off-site construction and achieve high levels of quality through factory-controlled assembly, reduce construction time, minimise noise pollution and construction waste, and reduce CO2 emissions (TateHindle, 2021). 3- Sustainability and energy "The project has similar challenges to others […] with this project electrification and overheating were the main challenge […] so we did really want to simplify the forms to make it more Passivhaus compliant and cost-effective […] We started from rectangles; obviously you can then add and remove to create interest and increase efficiency" (sustainable design specialist, personal communication, July 20, 2023). To achieve the planned outcomes of the economically, socially and environmentally sustainable neighbourhood, Deben Fields has set comprehensive objectives including: improving the well-being of residents, promoting pedestrian and child-friendly design, integrating passive design principles such as natural ventilation and daylighting, optimising construction costs and minimising waste through recycling and efficient use of materials, implementing monitoring systems for seamless building management, reducing sequestered carbon by reusing existing structures, promoting affordability as an overarching principle, adopting a fabric-first approach to reduce energy consumption and tackle fuel poverty, addressing future sustainability requirements, using renewable energy through photovoltaics to power communal areas and providing spaces that encourage social interaction such as areas for growing food and for play. To translate design objectives into a practical design language, the project employed various approaches, as explained in the following subsections. 3.1- Architectural design and technology integration The primary emphasis is placed on optimising the orientation of the buildings to harness passive solar gain effectively, thereby ensuring ample natural lighting and thermal comfort within indoor spaces (Figure 3). In pursuit of energy efficiency and to reduce overheating impacts, a simplified building form was devised. This involved implementing measures to minimise thermal bridging and establish an airtight building envelope, thereby reducing undesired energy losses. To emphasise the importance of insulation, sufficient provisions were made in the walls to allow for higher levels of thermal protection. A mechanical background ventilation with heat recovery system (MVHR) was used to create a well-ventilated and comfortable living environment. Furthermore, strategically positioned openings, balconies, entrances, sunshades, and shade pergolas contribute to a cohesive architectural language, fostering socially stimulating spaces while adhering to energy-efficient design principles in line with Passivhaus standards. The high-performance triple glazed windows have been carefully positioned and sized to allow natural cross ventilation. All of such techniques maximise control over the building envelope and reduce energy consumption. 3.2- Policy and standards To achieve the desired sustainability goals, a combination of mandatory and voluntary policies and standards were introduced as part of the project design strategy. Firstly, the mandatory building regulations on sustainability, particularly Part L, which sets specific requirements for insulation, heating systems, ventilation and fuel consumption and aims to reduce carbon emissions by 31 per cent compared to the previous regulations. Secondly, the 'SCLP9.2' – a local planning initiative produced by East Suffolk Council to foment sustainable construction. The SCLP9.2 aims to achieve higher energy efficiency standards resulting in a 20 per cent reduction in CO2 emissions below the target CO2 emission rate, design the dwelling to use less than 110 litres of water per person per day, and encourage the use of locally sourced materials, with a focus on recycling and waste reduction (ESC, 2020, p. 9). Thirdly, the project adhered to Passivhaus standards and set a higher target by meeting higher sustainability standards in terms of energy efficiency, water consumption and material use. CGB Consultants – the sustainability specialist – clarified that with such combination of policies and standards, the dwellings could comfortably exceed the planning target for a 20 per cent improvement over building regulations, as simulated using calculations based on the Standard Assessment Procedure (SAP) (CGB, 2021). 4- Community and cultural heritage In the early design phase, the design team developed a comprehensive communication plan that included public hearings and consultations with the community to inform planners of local needs, foster effective communication with project neighbours and obtain their feedback. However, the restriction of COVID-19 posed a challenge to the effective implementation of the original plan. In response, the architect and the City Council took alternative measures such as formal online consultations, monthly newsletters, social media updates, a website, public exhibitions, public notices, press releases, emails and letters. As a result, the project received critical feedback and concerns around impacts on nature, traffic, existing buildings, privacy, green spaces and alternative renewable energy sources. Responding to the concerns raised, the project team developed a cycling and pedestrian strategy that introduces the concept of "green corridors", "rain gardens" and "play streets", while carefully allocated parking in line with the National Transport Strategy provides a green roof with photovoltaic panels. The community gardens, use the building structure as a privacy screen and integrate existing culture and heritage into the project (Figure 4). Although the former Deben High School site is not nationally recognised as a historically significant building, it has become a local landmark with local significance and considerable architectural and historical value. Designed by Cecil George Stillman (1894–1968), a British architect known as a "pioneer of prefabrication" (Hinchcliffe, 2004). The proposed architectural language therefore draws on the existing buildings, particularly the school's building and assembly hall, which is considered the largest historic building on the site. The proposed pedestrian corridors also have helped to make the building more visible and put the assembly hall at the centre of the project (TateHindle, 2021). 5- Final reflections This section highlights both the successful aspects and the potential areas for improvement arising from the review in the previous sections. This is by addressing the following questions: What methodologies were deployed within Deben Field that can be classified as exemplifying 'good' practise? The proposed designs have looked beyond the initial requirements and original goals and proposed economically, socially and environmentally viable strategies and solutions. Jon Bootland (2011) explains that responsible housing design must adopt a rigorous design standard for low energy consumption, develop high-quality and affordable outcomes, and prioritise user comfort (Bootland, 2011). In response, the project has embraced higher design standards that go beyond mandatory building regulations and systematically addressed the challenges of engaging specialist services (including Passivhaus designers, ecology and biodiversity consultants, sustainable drainage designers and sustainability consultants) with a high level of expertise to provide the necessary technical feedback. In addition, current challenges such as electrification and overheating were proactively addressed by choosing simple architectural forms and integrating renewable energy sources. While the project initially took a top-down approach, the community was actively involved in the early design phases through a variety of well-organised communication channels (as listed in section 5.4). The project team ensured that responses to planning notices were reviewed, analysed and incorporated into the architectural language of the project. For example, when neighbours raised privacy concerns, the building massing and layout were adjusted to form a privacy screen without compromising the number of dwellings provided. The project has also demonstrated an inclusive design approach that appeals to users of all ages (e.g., community garden and play street). In addition, the design has maximised the benefits of using brownfield sites and seamlessly integrated the existing infrastructure into the project layout, carefully considering the recycling and reuse of materials. What are the vulnerabilities associated with Deben Fields? Knox (2015) stated that the high construction costs of 'green building' are a common misconception for which there are insufficient studies (Knox, 2015). However, the study by Chegut et al. (2019) shows that "BREEAM – Excellent" certified buildings are 40 to 150 per cent more expensive to build and attributes these higher costs to specialised design costs, material selection, specialised labour and construction time (Chegut, Eichholtz, & Kok, 2019). The Deben Fields project adopted several sustainability features, such as special materials, green roofs and photovoltaic cells. However, it appears that the project has not conducted a thorough life-cycle cost analysis to determine the costs and benefits of these features and whether additional features are needed in the future. Meanwhile, at the design level and to achieve the intended outcomes, the project complied with several standards and building codes, resulting in a complex and intertwined design structure that makes it difficult to apply the same strategies to other projects. From a sustainable urbanism perspective, density and diverse land use are often considered effective strategies for sustainable development (Carmona, 2021). Despite its central location, the project did not consider density and diversity of land use as a key strategy for its development. For example, the proposed project does not include any retail or commercial uses, and the nearest commercial services are 500 metres from the project (Figure 5). The Deben Fields project is widely regarded as an example of 'good practice' in its field, as reflected in the number of awards it has won. However, in order to accurately assess the results of the project, it is essential to conduct additional post-occupancy studies. These studies will allow for a thorough evaluation of the project's features and provide valuable insights and potential areas for improvement. Another major factor contributing to its prominence is the use of numerous well-designed features. These features have improved the overall performance of the project and highlighted the novel techniques (e.g. play street, environmentally friendly materials, reducing overheating through massing). Therefore, it is crucial to undertake comprehensive documentation of all phases, steps and procedures taken during the design and construction of the project. Acknowledgement I would like to express my sincere gratitude to TateHindle Architects for generously providing the necessary data and information for Deben Fields. Special thanks go to Mike Jamieson for dedicating his time and expertise to discussing the project in detail. Additionally, I extend my appreciation to the anonymous interviewees who provided valuable insights into this case. Thank you all for your support and cooperation.
Alsaeed, M., & Hadjri, K. (2022, August). Environmental sustainability of future social housing. In New Housing Researchers Colloquium (NHRC) at the European Network for Housing Research (ENHR) Conference 2022, Barcelona, Spain.
Posted on 30-08-2022
Alsaeed, M., Hadjri, K., & Nawratek, K. (2024, March). A comparative analysis of UK sustainable housing standards. In 7th Residential Building Design & Construction Conference, Pennsylvania, USA.
Posted on 11-12-2023