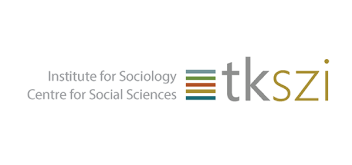 Institute for Sociology, Centre for Social Sciences
Hungarian Academy of Sciences Centre of Excellence, Hungary
The Centre for Social Sciences, Hungarian Academy of Sciences Centre of Excellence (CSS) comprises four institutes: Institute for Political Science, Institute for Minority Studies, Institute for Legal Studies, Institute for Sociology, and other research units, with scientific staff of about 250 Hungarian and foreign researchers.

CSS will be represented in this project by the research unit of Urban and Environmental Research of Institute for Sociology (ISZ) (http://szociologia.tk.mta.hu/en).

ISZ, with more than 50 associates is currently the biggest research establishment of Hungarian sociology. It carries out empirical and interdisciplinary social research on the one hand, while it also pursues a kind of policy science on the other. In carrying out research, it applies both the analytic and the normative methods. ISZ has broad experience on the field of analysis of residents' perceptions, feasibility studies, post-occupancy evaluation studies, acceptance of new technologies, etc. Wherever possible, international co-operation is involved with several national and international projects. The 'urban and environment' research unit's main scientific task lies in analysing and interpreting regional, inter- and inner-city disparities of society and spatial use. In this, such disparities are interpreted as the results of societal action within a given political system and examined from an interdisciplinary and international comparative perspective.