Last blog entries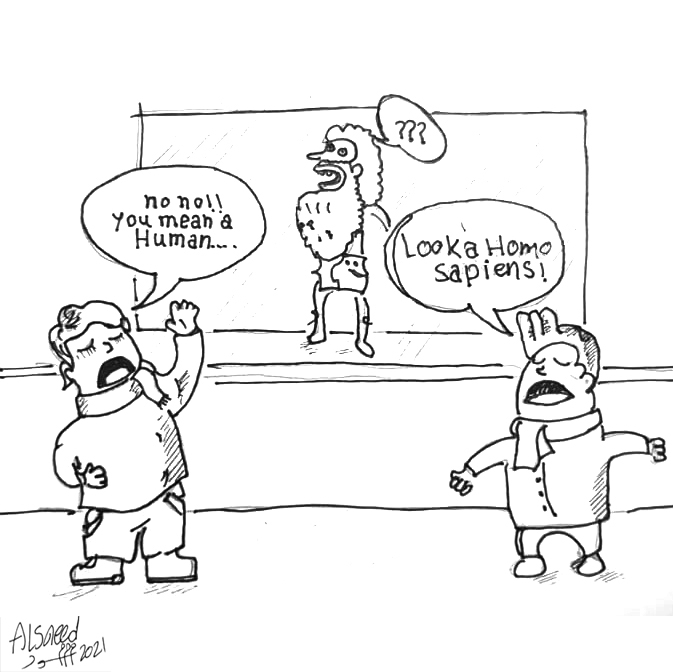 Polyglot researcher
Posted on 30-08-2021
"Clean up concepts, don't leave them in the soft language of ideology." François Jullien, 2017 While working on a collaborative project between the PACT laboratory in France and Michigan University in the United States, I realized that a word doesn't necessarily have the same meaning in different languages. Worse still, it can mean the opposite, leading to a serious misunderstanding. For example, there is a fundamental difference between the definitions of urban structure in France and the United States. Some terms don't even exist in the language of one country or the other – despite them sharing the same roots and source. "A successful researcher must possess the ability to comprehend, dismantle and explain complex ideas." A researcher's skills extend beyond processes and scientific dialogues. A researcher must engage with everyone, regardless of their background. Comprehending the meanings of terms in other languages and their own is a vital skill for any researcher. They must know the etymology, differences in definitions, and the origin of the terms. Seeing beyond the obvious meaning is an acquired skill that takes time to hone Goodwill is not enough "A false but clear and precise idea will always have more power in the world than a true but complex one." Alexis de Tocqueville, 1835 Research is performed by using systematic methods to achieve specific goals and improve our lives. Maintaining trust in the good intentions of research is essential, but it is clear that many researchers today fail to touch people's lives. Therefore, their work must be considered a failure, even if it achieves its academic objectives. Have you ever wondered why people don't enjoy hearing a scientist explain an important topic, such as the impact of climate change or the dangers of desertification? Most scientists use sophisticated and specialist language, with an abundance of facts and dry statistics. As these are difficult to understand, the speakers don't capture the imagination of the audience. Meanwhile, a YouTuber with a business degree may succeed in explaining the most complicated aspects of quantum physics and get millions of views in less than a month. (Funnily enough, I only understood the origin of dark matter after watching a 13-year-old YouTuber explaining it.) However, a highly trained and educated physicist might not manage to convince even 20 people to attend their lecture. It's not only the visual attraction or presentation techniques that draw people in. It's also the type of language used, the speaker's ability to convey meaning clearly and with simple terminology, and the vital skill of being a polyglot researcher in an era when language could either drive us apart or bring us closer together. In the end, we must keep in mind that thinking from multi-dimensional perspectives is beneficial not only for research but also for life. What you believe to be absolute may change, and accepting those differences is the key to success. We must familiarize ourselves with terminology in related fields, too, as transdisciplinary research is the new norm. And using dictionaries is not old-fashioned! Watch this (The Power of Words) Read this (Planning language, planning identity…) Think about this: (What does the word suburbs mean in English? And what does périurbain mean in French?)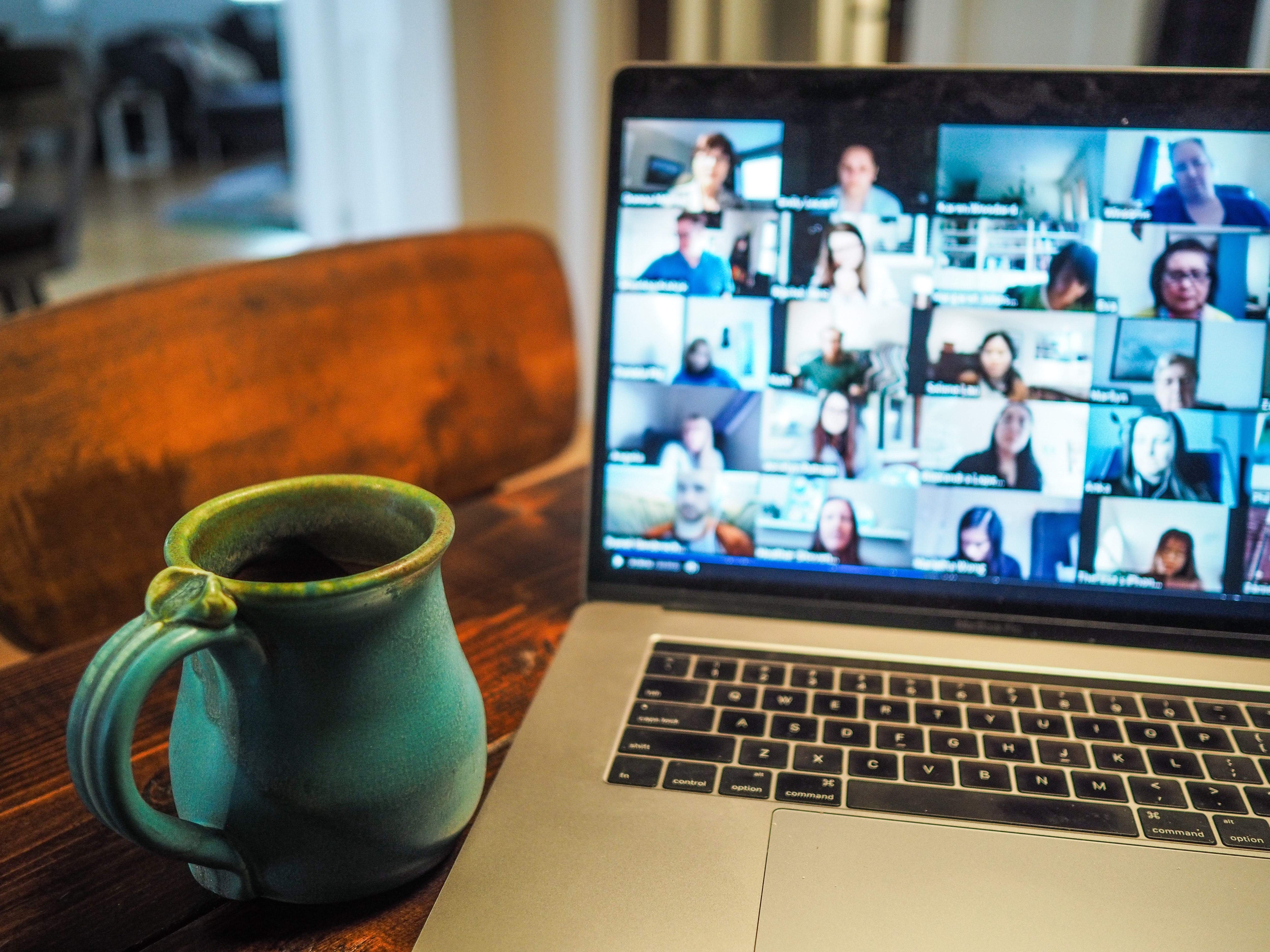 Webcams and virtual whiteboards against climate change (and your mental health)
Posted on 29-07-2021
What use will we have for our webcams and all the online spaces occupied during the last year and half? As I was looking for an angle for my blog entry on the kick-off of RE-DWELL, I realized that between our recent virtual habits and the return to the "old" normal, one encounters certain areas of tension, especially in an international project like ours. Because ultimately, while we may be tempted to revert to our former patterns of hypermobility once the pandemic is over, one should never forget the impact of our movements on climate change: a crisis that needed to be addressed a decade ago. The kick-off session showed how far we have come in relation to remote work and learning. The organizing staff managed to bring a bunch of strangers together to start exchanging in creative and effective ways: a most complex task. Breaking down the event into multiple two-hour blocks and mixing formats of interactions kept Zoom fatigue to a minimum. Short personal introductions alternated between live presentations for supervisors and pre-recorded videos for ESRs, creating rhythm and variation. Similarly, to initiate a common reflection on the key concepts of our research, brainstorming sessions rotated between small team discussions and wider plenary reports. These activities build momentum for the project: as we got to know each other's backgrounds and interests, we could develop a mutual understanding of the goals we wish to pursue as a group. That we could achieve this online is a feat in and of itself. During the event, we used Miro – a virtual whiteboard to create mind maps. At first, I must admit that I was overwhelmed: a dozen mouse pointers moving around my screen to share, change and connect different thoughts and concepts. After the initial shock, I understood its value as a tool that not only underline linkages between concepts and ideas, but also acts as a window into the creative process of my new colleagues. This allowed me to better grasp how they organized their thinking in a way that would have been difficult in a "traditional" setting. Indeed, in a seminar room, a whiteboard can rarely accommodate more than two people writing at the same time, perhaps leading to less spontaneous visual representations. While this may sound like an ode to virtual meetings and online learning, it most definitely is not. Let it be clear: I do not like distance anything. I don't enjoy seeing my face on a screen, I never know when to speak, and my attention span shrinks significantly. In short, as much as I always loathed talking on the phone, I feel even more awkward in front of a webcam. In "real life", I love socializing after meetings, seminars, or after a workday. You wish to drink coffee before class? I am there. You want to grab a beer before the weekend? Count me in. But after an online appointment I am consistently relieved to turn off my camera and log out. Here, I could be happy that we are (hopefully) on our way out of the pandemic, that we may return to "normal" sooner than later. I will finally be able to chat with colleagues during the break and be awkward when meeting new people in person rather than in front of a screen. But fleeing back to our old habits without thinking would be a mistake. Indeed, how can we justify our hypermobility when knowing that we can function and connect remotely? When we consider the environmental impact of international travel, this becomes especially true for a project tackling sustainability In the pre-Covid era, while we were aware of greenhouse emissions from business trips, comparatively little was being done. Hopping on a plane to attend a meeting, seminar, workshop, or conference held in a different country was a thoughtless routine. However, we now know that the world will not collapse if we stay put and hang out on Zoom rather than in a conference room. In our case specifically, acknowledging that we could kick-off the activities of our network online relatively painlessly, can we just fly to the first meeting that can be held in person, without weighing the environmental impact? I think this issue links nicely to the discussions we had after the kick-off on the role of ethics in research. I believe that we should extend our considerations of ethics as to broadly reflect on how we conduct our activities. Indeed, as I work in a project tackling sustainability, what should I make of the greenhouse emissions linked to my regular travels? Not so much to look for a definitive answer to this question, I see it more as injunction to weigh the actions I will pose in the next three years and to ponder on how they are in accordance with the values I wish to carry in my research. That the urge to jump on a plane to finally meet my new colleagues in person is also part in contributing to the issues we wish to solve in this project. Ultimately this is all part of the trade-offs we are forced to make: while webcams may help us fight climate change, they are a long way from effectively replacing the physical interactions we all need.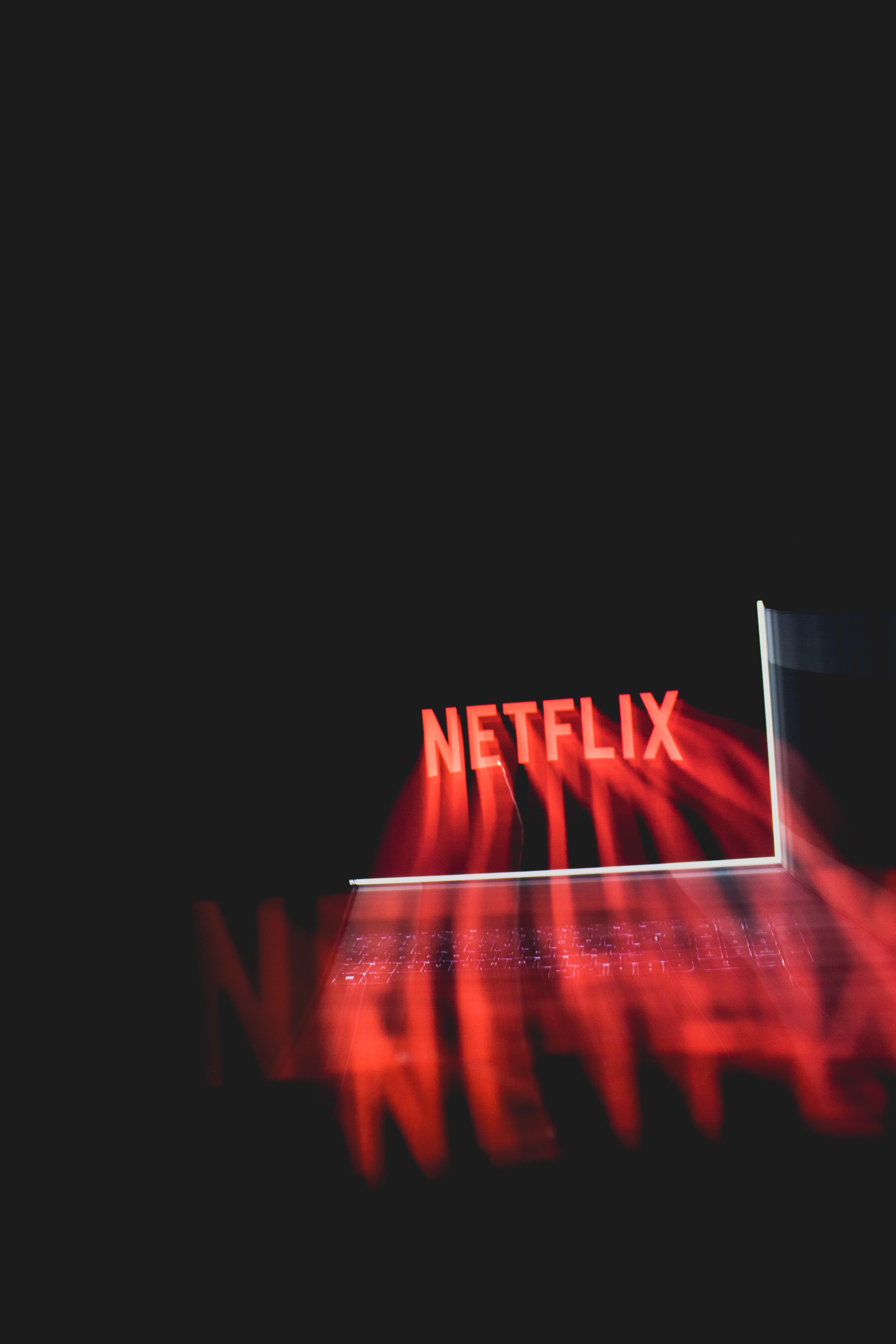 Here's why you should watch Real Estate TV Shows…
Posted on 28-07-2021
OK, I've got a confession to make: I am addicted to real estate reality TV. The plastic surgery and mansions in Selling Sunset make me live, but it is the prime Airbnb's from The Worlds' Most Amazing Vacation Rentals that I die for. I do understand that for many a scholar, these shows may seem too crude. Indeed, they are infused with obscene wealth, flashy cars, and dramatic airborne entrances. These sumptuously designed homes make Hudson Yards look like a Lacaton & Vassal retrofit but more importantly, they remind us what houses are about for a minority of powerful elites. Having just finished The World's Most Extraordinary Homes, I can't help but give some thought to the use of houses to display wealth and power, ultimately what are homes for when they are not for dwelling. Before giving free rein to criticising the eccentricities of the 1%, it must be recognised that homes for elites have always been about status. Morality aside, we wouldn't have a Palazzo Pitti[1] if it wasn't for Renaissance bankers, nor a Mauritshuis[2] without Dutch mercantilists (and slave plantations in Brazil). What is it then that makes the contemporary equivalents of the 18th century French Châteaux much more perturbing? I believe the reason is to be found in the unequal distributions of wealth joining the inescapable reality of shared ultimate costs. Earlier examples of wealth extraction took place out of sight, through colonial exploitation, or somehow involved those exploited. That goes to say, even the industrial proletariat in Europe managed to access some of the fruits of their labour not without some struggle. For instance, Ludwig II of Bavaria, best portrayed by Visconti in the 1973 film Ludwig, used the construction of his Schlösser to patron local artists and created a flourishing artisan class. On the contrary, the yachts parked in London's Saint Catherine's docks, much like the mansions portrayed on my predilect passe-temps, only rob us, an increasingly impoverished majority, of our present and future. If you can stomach The World's Most Extraordinary Homes, you'll witness the severed wings of a Boeing 747 airlifted by a helicopter over Nevada's desert only to become a "feminine ceiling" on a millionaire's rural home. While the technical prowess is commendable and the so-called "femininity of the shape" hilariously sexist, the scene is overall off-putting. To me, this has not so much to do with the obvious disregard for money and mounting costs, things that I'm ultimately quite fond of in any aristocrat's palazzo. My grievance dwells in the claims of sustainability and material upcycling that disregard the carbon embodied in the deranged operation of using a helicopter to build a roof. The main issue here is that the long-term consequences of the lavish lifestyle of the few are already harming the many. One only needs to look at this month's deadly flooding across Europe to apprehend this. In the time of quasi-astronaut millionaires, sustainability is only conceivable through wealth redistribution. In the meantime, if you feel like having a cheeky peek at the Swan's song of the West, all the shows I've mentioned are available on Netflix. [1] Florentine Palace, probably designed by Brunelleschi, and today home to the House of Medici's art collection. [2] Currently an art museum, it was built as a home to Johan Maurits van Nassau-Siegen, governor of Dutch Brazil.
View more
Last news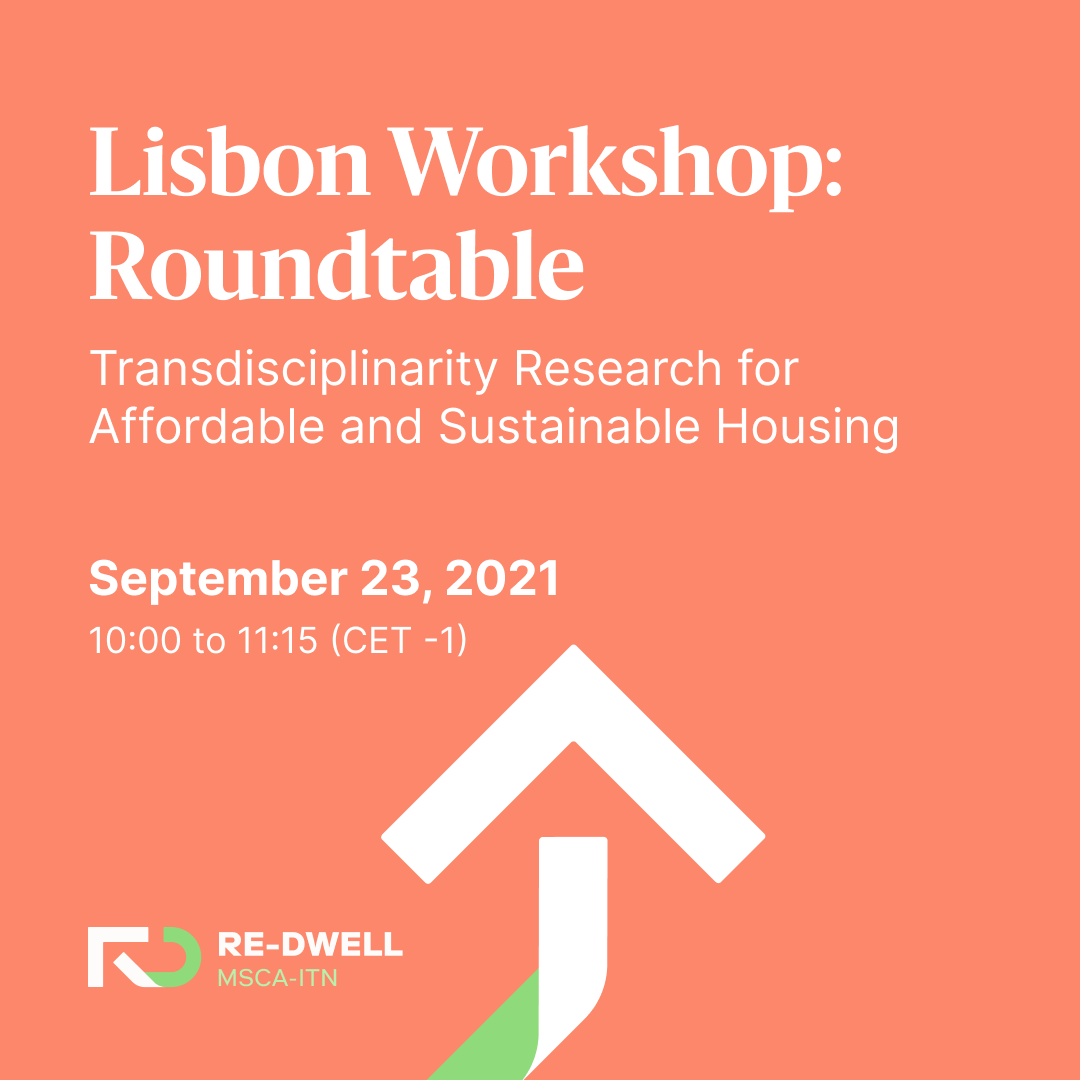 Lisbon Workshop: Roundtable
Published on 15-09-2021
On Thursday 23, roundtable on Transdisclipinary Research for Affordable and Sustainable Housing, starting at 10:00 (CET -1). Open to all. The field of housing research is characterised by siloed thinking with little debate across disciplines. The aim of this event is to consider the way in which housing is approached from different disciplinary perspectives and to think about ways in which multi-, cross- and transdisciplinary research has been carried out so far in Europe and the UK. How can research on housing address the global challenges of climate change and of social inequalities and in the same time engage with concrete practice in architecture, engineering, planning and public policy? A historical approach to housing research and its "disciplines" will help engage this timely debate.   This event will be chaired by Flora Samuel, Professor at the University of Reading, UK. Panel members will be: David Clapham, Professor of Housing and Urban Studies, University of Glasgow Gilles Debizet, Professor in Urban Planning, University Grenoble Alpes Doina Petrescu, Professor of Architecture and Design Activism, University of Sheffield Ashraf Salama, Professor of Architecture, University of Strathclyde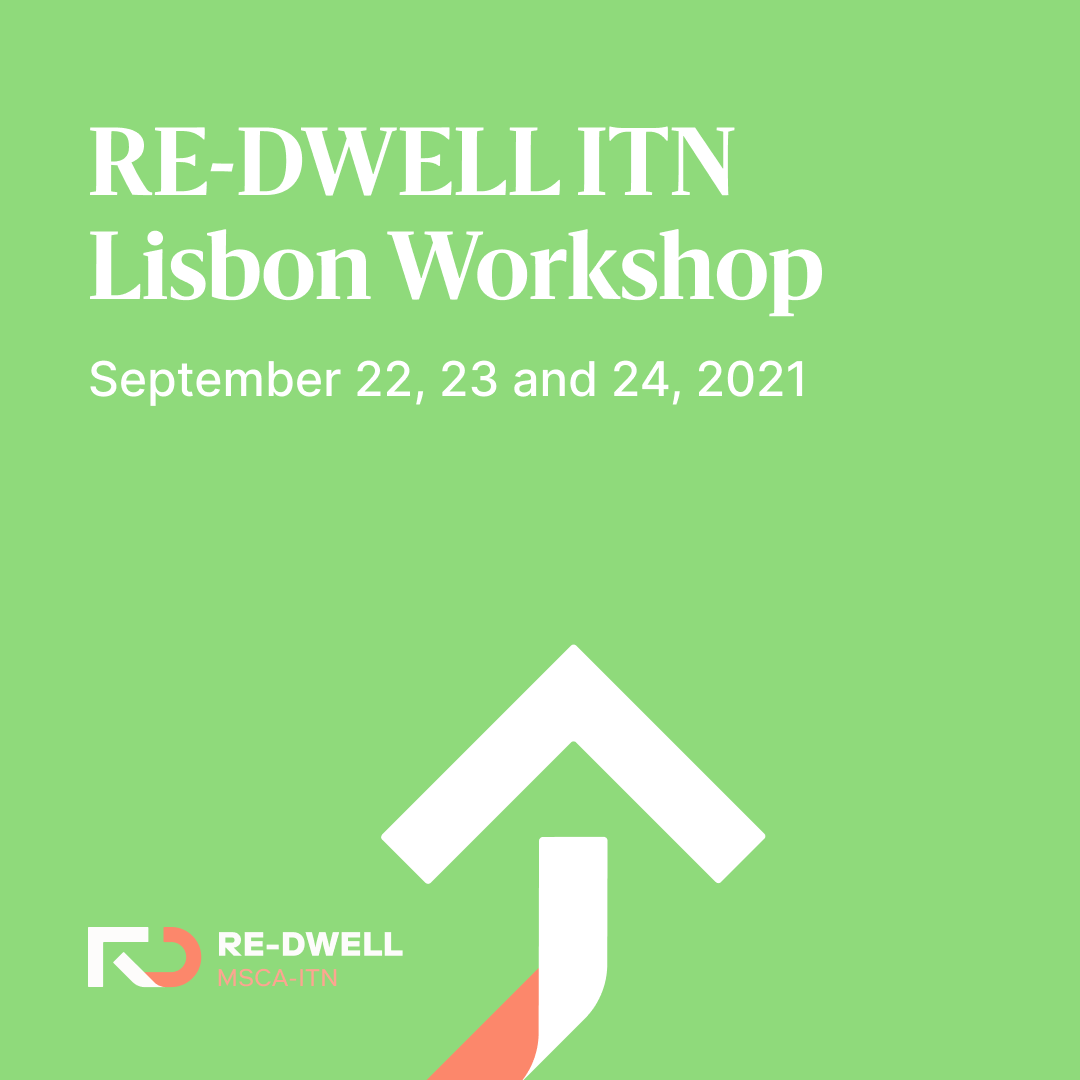 Lisbon Workshop
Published on 14-09-2021
The first RE-DWELL workshop will take place in Lisbon on September 22, 23 and 24, organized by ISCTE-UL will take place in Lisbon. The aim of the workshop is to follow up the development of ESR research by fostering networking between individual research projects and by conducting training activities related to the ongoing structured courses (RMT1 and TS1). Invited speakers from professional practice, academia and local government will address topics related to "Design, planning and construction of affordable and sustainable housing" from multiple perspectives. The lectures will be followed by group discussions and complemented by site visits. A roundtable to discuss transdisciplinary research for affordable and sustainable housing will be open to the public via an online session on Thursday 23 at 10:00 (CET -1). See the workshop programme here.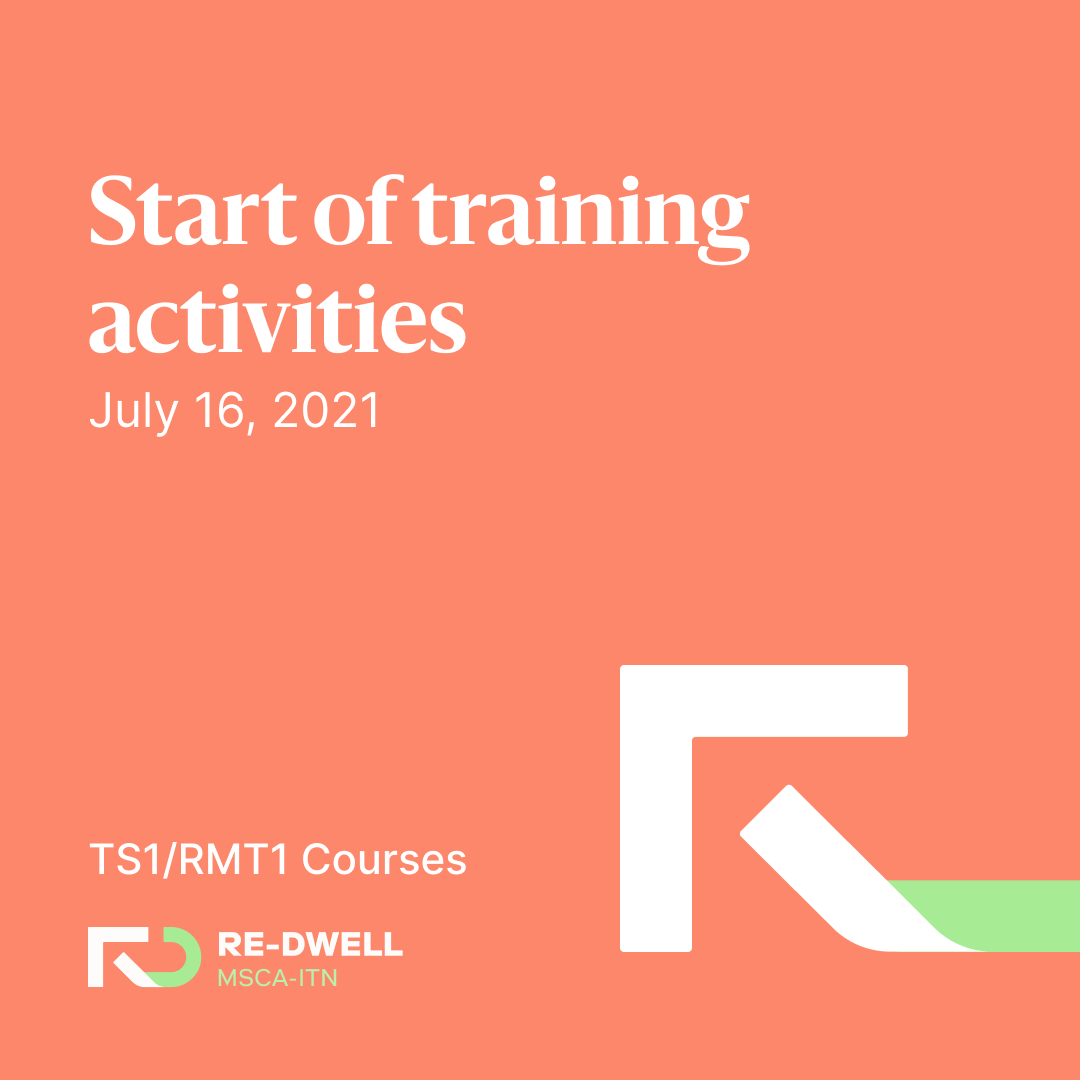 Network Training Activities Started
Published on 30-07-2021
On July 16, the activities of the training network began with the first session of two courses: Transferable Skills (TS1) and Research Methods and Tools (RMT1). The objective of TS1 is to strengthen self-management and communication, and to raise awareness of ethics, data protection and intellectual property rights. RMT1 is dedicated to introduce the notion of transdisciplinary research. These first sessions were delivered on-line and consisted of short introductions to the topics, followed by tasks carried out in teams. The work will continue in the next training activities, which will be delivered on-line and also on-site, in sessions included in the programmes of the Lisbon Workshop (October 22, 23 and 24, 2021) and the Nicosia Summer School (November 15-19, 2021). In parallel, the results of the training will feed the individual research projects and contribute to establishing connections between them.
View more