Last blog entries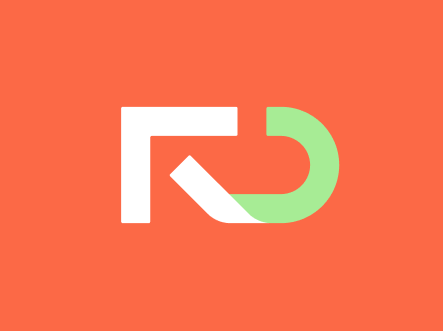 Webcams and virtual whiteboards against climate change (and your mental health)
Posted on 29-07-2021
What use will we have for our webcams and all the online spaces occupied during the last year and half? As I was looking for an angle for my blog entry on the kick-off of RE-DWELL, I realized that between our recent virtual habits and the return to the "old" normal, one encounters certain areas of tension, especially in an international project like ours. Because ultimately, while we may be tempted to revert to our former patterns of hypermobility once the pandemic is over, one should never forget the impact of our movements on climate change: a crisis that needed to be addressed a decade ago. The kick-off session showed how far we have come in relation to remote work and learning. The organizing staff managed to bring a bunch of strangers together to start exchanging in creative and effective ways: a most complex task. Breaking down the event into multiple two-hour blocks and mixing formats of interactions kept Zoom fatigue to a minimum. Short personal introductions alternated between live presentations for supervisors and pre-recorded videos for ESRs, creating rhythm and variation. Similarly, to initiate a common reflection on the key concepts of our research, brainstorming sessions rotated between small team discussions and wider plenary reports. These activities build momentum for the project: as we got to know each other's backgrounds and interests, we could develop a mutual understanding of the goals we wish to pursue as a group. That we could achieve this online is a feat in and of itself. During the event, we used Miro – a virtual whiteboard to create mind maps. At first, I must admit that I was overwhelmed: a dozen mouse pointers moving around my screen to share, change and connect different thoughts and concepts. After the initial shock, I understood its value as a tool that not only underline linkages between concepts and ideas, but also acts as a window into the creative process of my new colleagues. This allowed me to better grasp how they organized their thinking in a way that would have been difficult in a "traditional" setting. Indeed, in a seminar room, a whiteboard can rarely accommodate more than two people writing at the same time, perhaps leading to less spontaneous visual representations. While this may sound like an ode to virtual meetings and online learning, it most definitely is not. Let it be clear: I do not like distance anything. I don't enjoy seeing my face on a screen, I never know when to speak, and my attention span shrinks significantly. In short, as much as I always loathed talking on the phone, I feel even more awkward in front of a webcam. In "real life", I love socializing after meetings, seminars, or after a workday. You wish to drink coffee before class? I am there. You want to grab a beer before the weekend? Count me in. But after an online appointment I am consistently relieved to turn off my camera and log out. Here, I could be happy that we are (hopefully) on our way out of the pandemic, that we may return to "normal" sooner than later. I will finally be able to chat with colleagues during the break and be awkward when meeting new people in person rather than in front of a screen. But fleeing back to our old habits without thinking would be a mistake. Indeed, how can we justify our hypermobility when knowing that we can function and connect remotely? When we consider the environmental impact of international travel, this becomes especially true for a project tackling sustainability In the pre-Covid era, while we were aware of greenhouse emissions from business trips, comparatively little was being done. Hopping on a plane to attend a meeting, seminar, workshop, or conference held in a different country was a thoughtless routine. However, we now know that the world will not collapse if we stay put and hang out on Zoom rather than in a conference room. In our case specifically, acknowledging that we could kick-off the activities of our network online relatively painlessly, can we just fly to the first meeting that can be held in person, without weighing the environmental impact? I think this issue links nicely to the discussions we had after the kick-off on the role of ethics in research. I believe that we should extend our considerations of ethics as to broadly reflect on how we conduct our activities. Indeed, as I work in a project tackling sustainability, what should I make of the greenhouse emissions linked to my regular travels? Not so much to look for a definitive answer to this question, I see it more as injunction to weigh the actions I will pose in the next three years and to ponder on how they are in accordance with the values I wish to carry in my research. That the urge to jump on a plane to finally meet my new colleagues in person is also part in contributing to the issues we wish to solve in this project. Ultimately this is all part of the trade-offs we are forced to make: while webcams may help us fight climate change, they are a long way from effectively replacing the physical interactions we all need.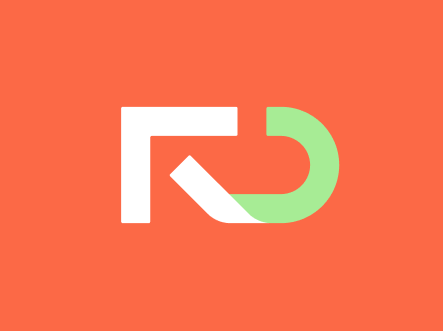 Here's why you should watch Real Estate TV Shows…
Posted on 28-07-2021
OK, I've got a confession to make: I am addicted to real estate reality TV. The plastic surgery and mansions in Selling Sunset make me live, but it is the prime Airbnb's from The Worlds' Most Amazing Vacation Rentals that I die for. I do understand that for many a scholar, these shows may seem too crude. Indeed, they are infused with obscene wealth, flashy cars, and dramatic airborne entrances. These sumptuously designed homes make Hudson Yards look like a Lacaton & Vassal retrofit but more importantly, they remind us what houses are about for a minority of powerful elites. Having just finished The World's Most Extraordinary Homes, I can't help but give some thought to the use of houses to display wealth and power, ultimately what are homes for when they are not for dwelling. Before giving free rein to criticising the eccentricities of the 1%, it must be recognised that homes for elites have always been about status. Morality aside, we wouldn't have a Palazzo Pitti[1] if it wasn't for Renaissance bankers, nor a Mauritshuis[2] without Dutch mercantilists (and slave plantations in Brazil). What is it then that makes the contemporary equivalents of the 18th century French Châteaux much more perturbing? I believe the reason is to be found in the unequal distributions of wealth joining the inescapable reality of shared ultimate costs. Earlier examples of wealth extraction took place out of sight, through colonial exploitation, or somehow involved those exploited. That goes to say, even the industrial proletariat in Europe managed to access some of the fruits of their labour not without some struggle. For instance, Ludwig II of Bavaria, best portrayed by Visconti in the 1973 film Ludwig, used the construction of his Schlösser to patron local artists and created a flourishing artisan class. On the contrary, the yachts parked in London's Saint Catherine's docks, much like the mansions portrayed on my predilect passe-temps, only rob us, an increasingly impoverished majority, of our present and future. If you can stomach The World's Most Extraordinary Homes, you'll witness the severed wings of a Boeing 747 airlifted by a helicopter over Nevada's desert only to become a "feminine ceiling" on a millionaire's rural home. While the technical prowess is commendable and the so-called "femininity of the shape" hilariously sexist, the scene is overall off-putting. To me, this has not so much to do with the obvious disregard for money and mounting costs, things that I'm ultimately quite fond of in any aristocrat's palazzo. My grievance dwells in the claims of sustainability and material upcycling that disregard the carbon embodied in the deranged operation of using a helicopter to build a roof. The main issue here is that the long-term consequences of the lavish lifestyle of the few are already harming the many. One only needs to look at this month's deadly flooding across Europe to apprehend this. In the time of quasi-astronaut millionaires, sustainability is only conceivable through wealth redistribution. In the meantime, if you feel like having a cheeky peek at the Swan's song of the West, all the shows I've mentioned are available on Netflix. [1] Florentine Palace, probably designed by Brunelleschi, and today home to the House of Medici's art collection. [2] Currently an art museum, it was built as a home to Johan Maurits van Nassau-Siegen, governor of Dutch Brazil.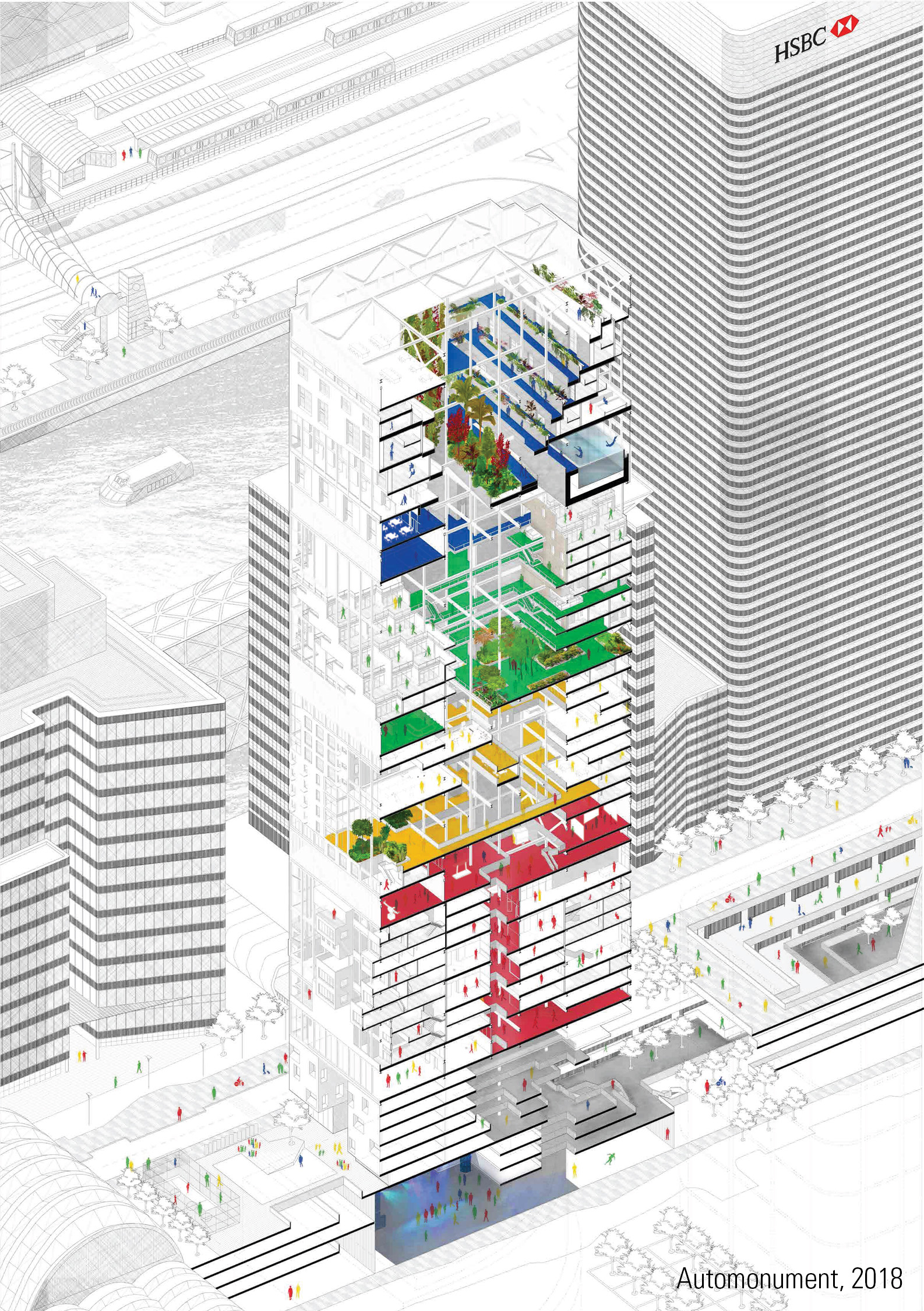 Isolation?
Posted on 26-07-2021
The past few weeks have been some of the most intense, jam-packed and fulfilling of my entire life. Though you may not believe it, during this time I have: completed and passed my final architecture exams, qualifying as an architect after 11 years of study; packed up my home and moved from Manchester to London as a stop-gap on my way to Barcelona; organised a Civil Partnership to my wonderful partner; and started a new job. Honorary mention to the general life admin that comes with moving country and distributing accumulated personal assets (dear plants, I will miss you!*). Anchoring me throughout this madness has been starting work with the RE-DWELL Consortium's Kick-Off Sessions. Although I've had the constant feeling of one foot in the (virtual) room and one foot out of the door, it only took one group Miro exercise into the definitions of affordability, sustainability and transdisciplinarity to know that I have found my tribe. Social housing and the politics that surrounds it have been woven into everything I work towards. One of my previous architecture firm directors actually took me aside one day to disclose to me, "you have too much of a social agenda, you need to change your thinking to become more commercial". I credit this director with pushing me to prove that a social agenda is not un-commercial. Discussing inequality, neoliberalism and financialisation is party talk to me. But during the kick-off sessions, a world-wide network of multi-generational professionals brought new focus to this conversation through concepts including paradigm shift, circular economy, and sustainable indicators, to name a few. As Hannah Arendt once said: "Action…is never possible in isolation; to be isolated is to be deprived of the capacity to act". And isolated we are not! (Government-mandated 10 to 14 days of self-isolation notwithstanding). Thus, as I embark upon a holistic journey, striving for transdisciplinarity with 14 of the most committed young professionals I've come across in my quest for fair and adequate housing for all, guided by a team of supervisors and specialists from our uniquely qualified secondments, I say … watch this space! Long Live the Social Agenda!
View more
Last news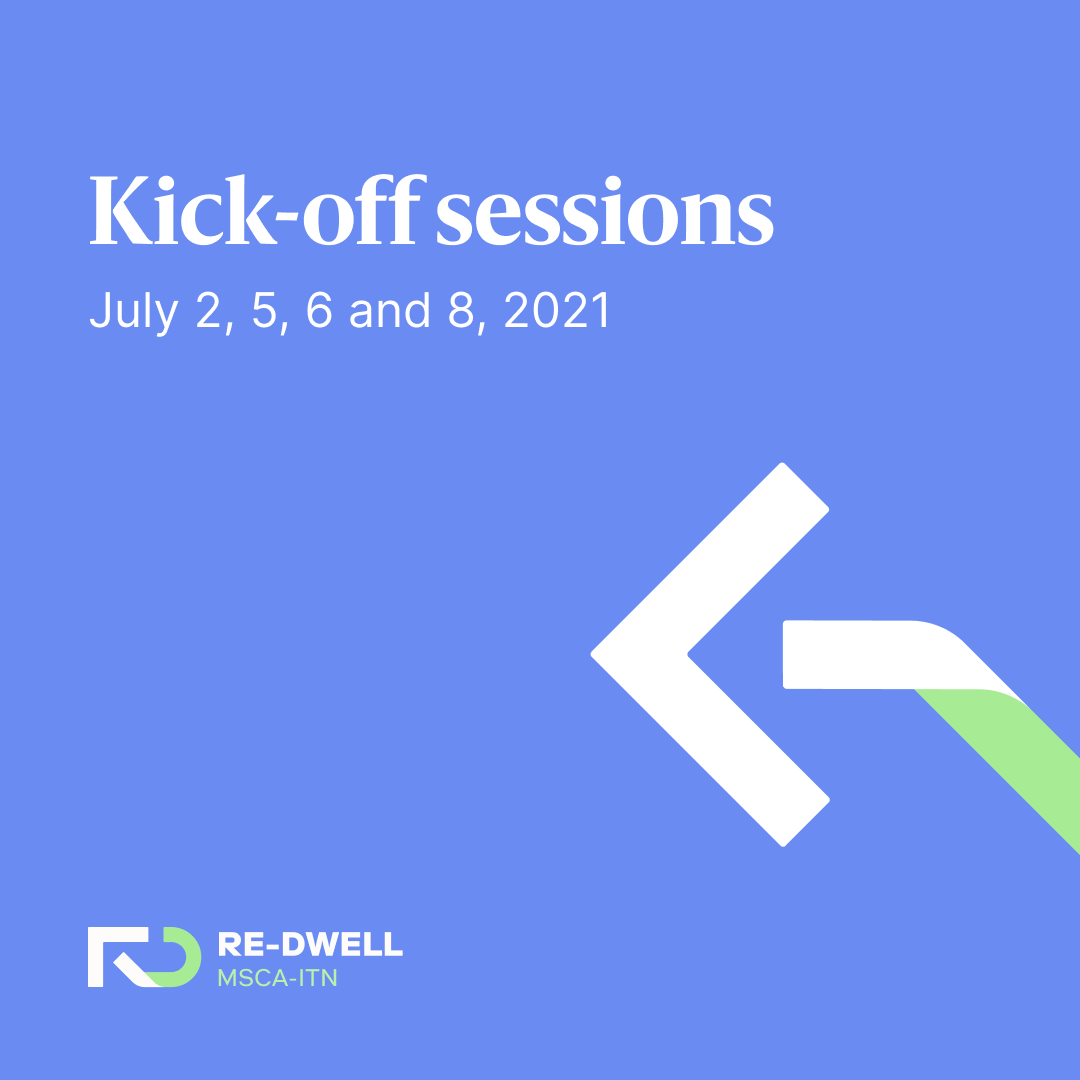 Kick-off sessions: first experiences after coming together
Published on 21-07-2021
The kick-off sessions were held with the participation of 15 ESRs, 23 supervisors and 10 secondment representatives. Network members introduced themselves and began to seek affinities and lines of collaboration for their research. The sessions were fully online and included presentations, teamwork and discussions. Concept maps were used to encourage dialogue and exchange of ideas. The work initiated in these sessions will be continued in the vocabulary on affordable and sustainable housing that will be created jointly by the network members.
The network's research and training activities will begin on July 2, 2021 with the 15 contracted researchers.
Published on 01-07-2021
RE-DWELL's training and research activities will begin with four kick-off sessions on July 2, 5, 6 and 8, involving the 15 contracted early-stage researchers and their supervisors. Ms. Shana Impens, from the Research Executive Office, will welcome the participants at the beginning of the first session. The aim of this introductory programme is to kick-start the network's activities, enabling RE-DWELLers to get to know each other and start working together on research individually and collaboratively. The work done in these sessions will represent the first step in building an innovative network on affordable and sustainable housing.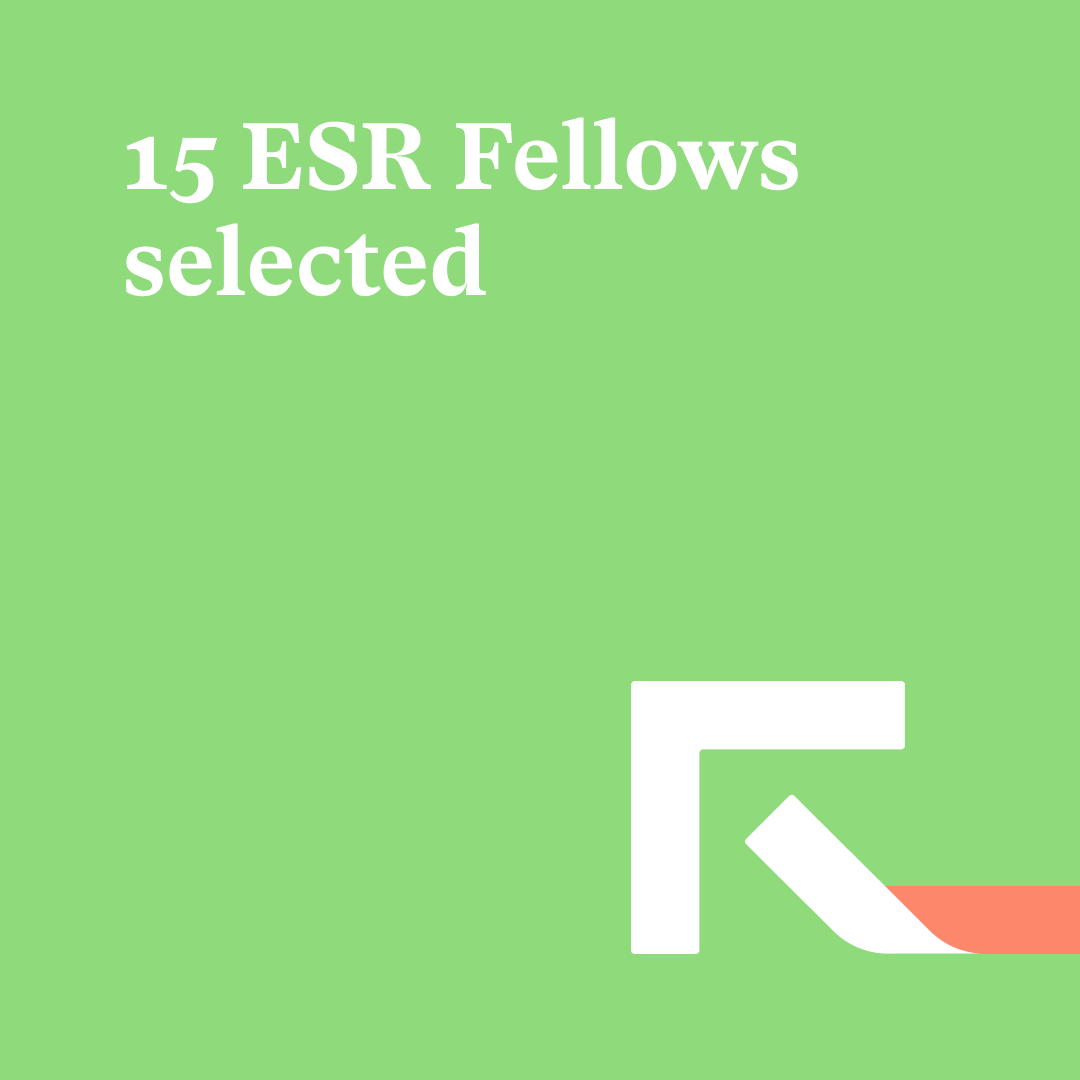 15 Early-Stage Researchers selected
Published on 30-04-2021
The selection process ended on 12 March; 15 early-career researchers from 11 countries will sign a contract as RE-DWELL fellows. Thank you to the 246 candidates who participated in the selection process, and congratulations to those selected. https://twitter.com/i/status/1388029524873564160
View more