RE-DWELL Workshop 3 (Zagreb)
Posted on 05-10-2023
The third and final workshop, organised by the University of Zagreb, Faculty of Law, Institute for Social Policy (UNIZG) was carried out during the third year of the project activities in Zagreb, from March 29 to 31, 2023. The theme of the Zagreb workshop, "Policy and financing for affordable and sustainable housing", was approached from a transdisciplinary perspective, focusing on urban renewal, social and rental housing, and social mix. The workshop programme fulfilled various objectives: to follow up on the development of the ESRs' research by fostering networking between the individual research projects, to conduct training activities related to two structured courses (RMT3 and TS3), to continue with the collaborative research work (vocabulary and case studies library) and to engage local stakeholders in the networking actions (non-academic sectors, local administrations and civic organizations concerned with sustainable and affordable housing). Furthermore, activities focusing on production of transdisciplinary affordable and sustainable housing research framework took place, as laid down in WP4. Two guest speakers, members of the RE-DWELL External Advisory Board, participated in the workshop. Montserrat Pareja-Eastaway from the University of Barcelona, gave a talk on the topic "Beyond the market: transforming the housing agenda in Europe", and Ana Vaz Milheiro, from the ISCTE-Universty Institute of Lisbon, on "Portuguese residential strategies before the Carnation Revolution: designing affordable neighbourhoods"
Exhibition at Valencia School of Architecture
Posted on 25-09-2023
The collective research work of the network is on display at the School of Architecture, Universitat Politècnica de València, from September 22 to October 2, 2023. These panels were displayed before at the ISHF 2023 in Barcelona, and at the School of Architecture La Salle, Barcelona. The panels in the original size (1m x 2m) are availalble in the section Materials.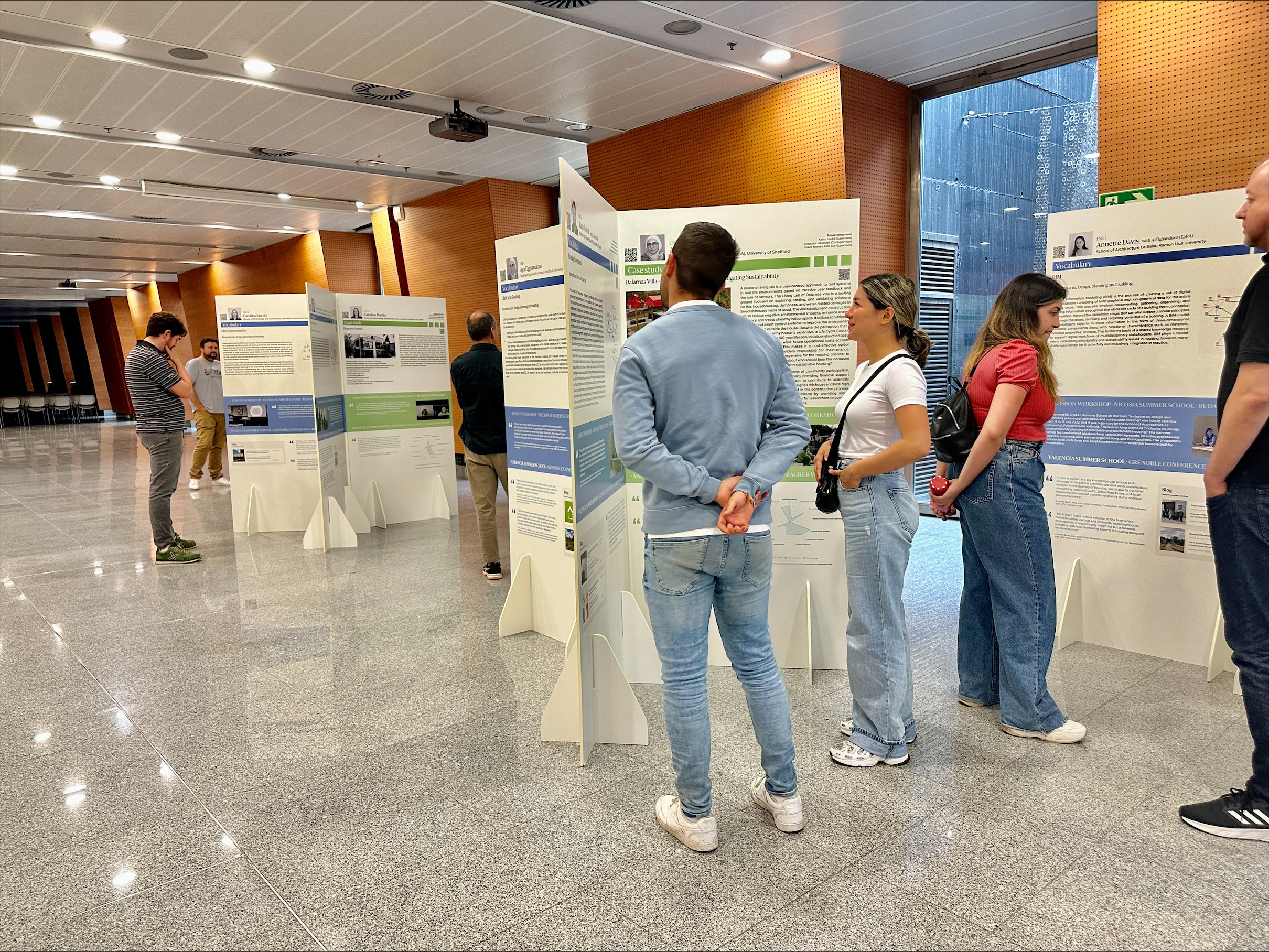 Exhibition at La Salle Campus Barcelona
Posted on 15-06-2023
The collective research work of the network is on display at La Salle Campus Barcelona, from June 15 to June 22, 2023. The panels had been displayed before at the ISHF 2023. The panels in the original size (1m x 2m) are availalble in the section Materials.
Last news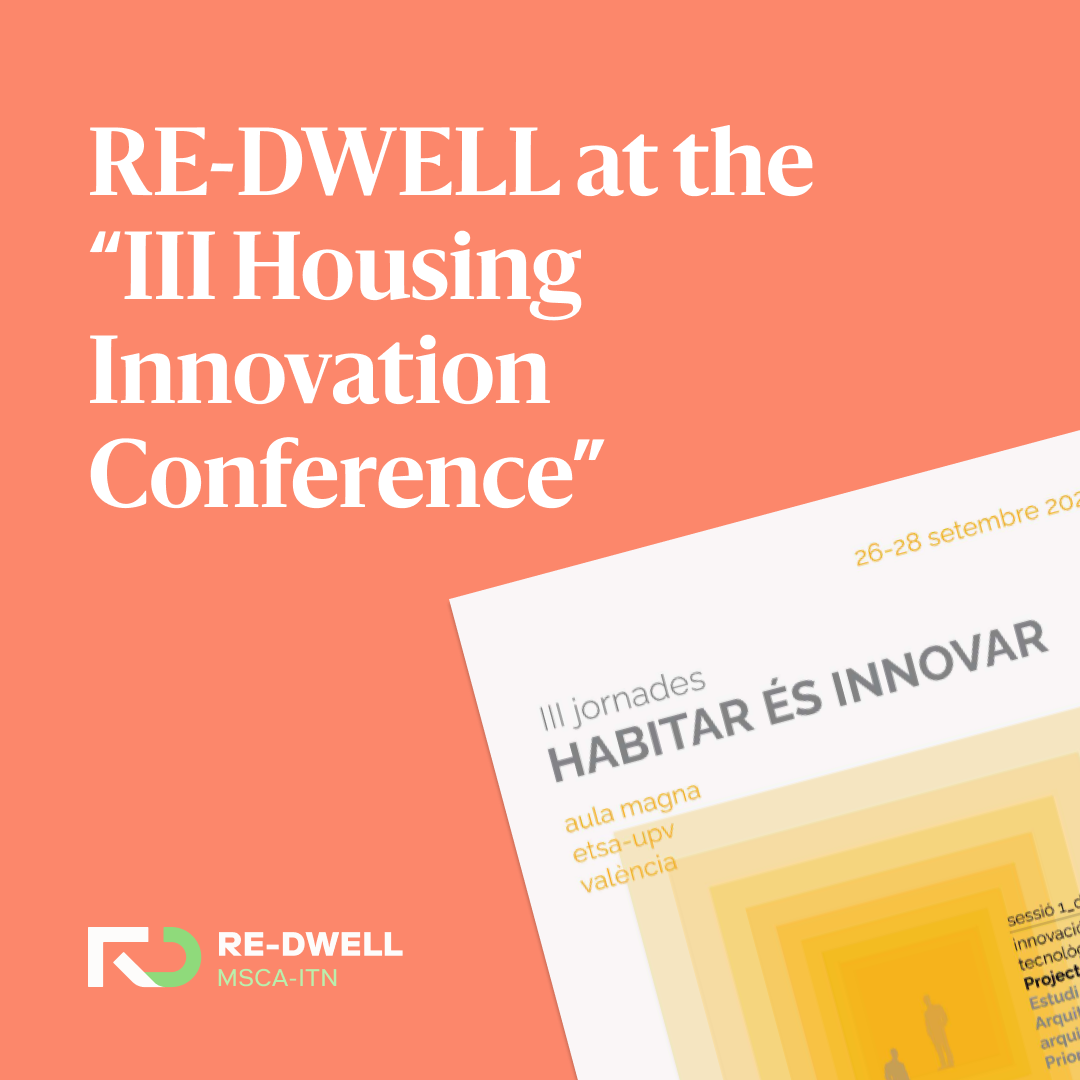 RE-DWELL at the "III Housing Innovation Conference", School of Architecture of Valencia
Published on 11-10-2023
On September 27, 2023, Leandro Madrazo took part in the "III Housing Innovation Conference" organized by the School of Architecture of Valencia with a talk titled "Research and Pedagogical Innovation: from Housing@21.eu to RE-DWELL." The presentation outlined a pedagogic research initiative that spanned two decades. This research journey, which encompassed projects such as Housing@21.eu, OIKODOMOS, OIKONET, and RE-DWELL, initially centered around the theme of housing and later expanded its focus to encompass the broader concept of dwelling. At the end of the session, there was a talk about how architecture practice and housing education are connected moderated by Carla Sentieri. The session recording can be found at: https://media.upv.es/#/portal/video/df675f30-68e4-11ee-9d35-674bea753d07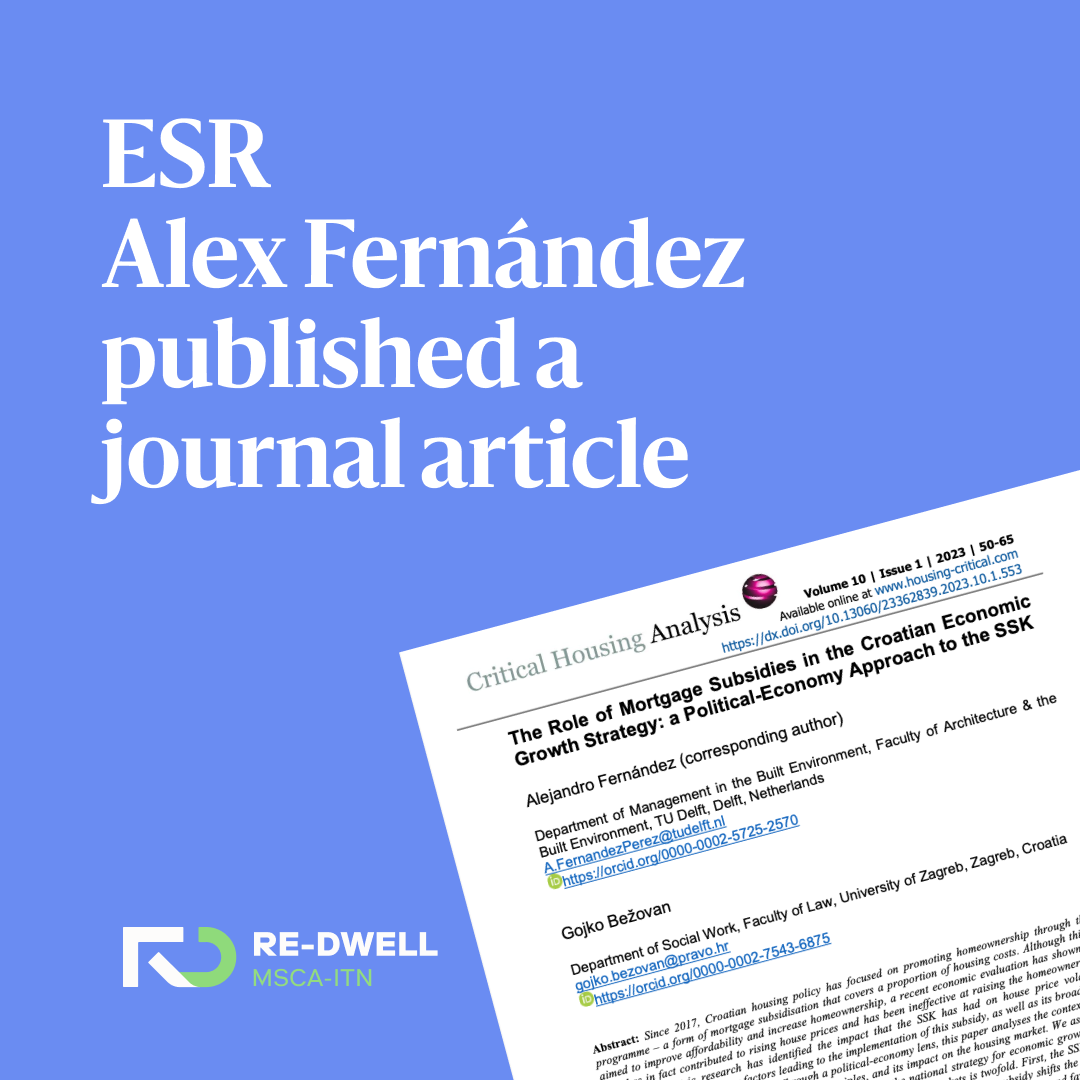 ESR Alex Fernández published a journal article with supervisor Gojko Bežovan in Critical Housing Analysis
Published on 14-07-2023
On June 16, ESR Alex Fernández, together with his supervisor, Prof. Gojko Bežovan, published the article "The Role of Mortgage Subsidies in the Croatian Economic Growth Strategy: A Political-Economy Approach to the SSK" in the journal Critical Housing Analysis.
RE-DWELL present in the ENHR annual conference
Published on 14-07-2023
RE-DWELL participated in the European Network Housing Research (ENHR) annual conference "Urban Regeneration: Shines and Shadows", which was held in Łódź, Poland, from June 28 to 30. Zoe Tzika presented the paper "Understanding community participation in cooperative housing using the capabilities approach: The case of Catalonia" at a collaborative housing workshop organised by Prof. Henrik Gutzon Larsen, Prof. Darinka Czischke and Prof. Claire Carriou. Also, Prof. Gerard Van Bortel, RE-DWELL co-supervisor, presented the paper "Quadruple helix innovations in the provision of sustainable and affordable housing: the role of universities" at the social housing workshop. More information: https://www.uni.lodz.pl/enhr2023
View more
Last blog entries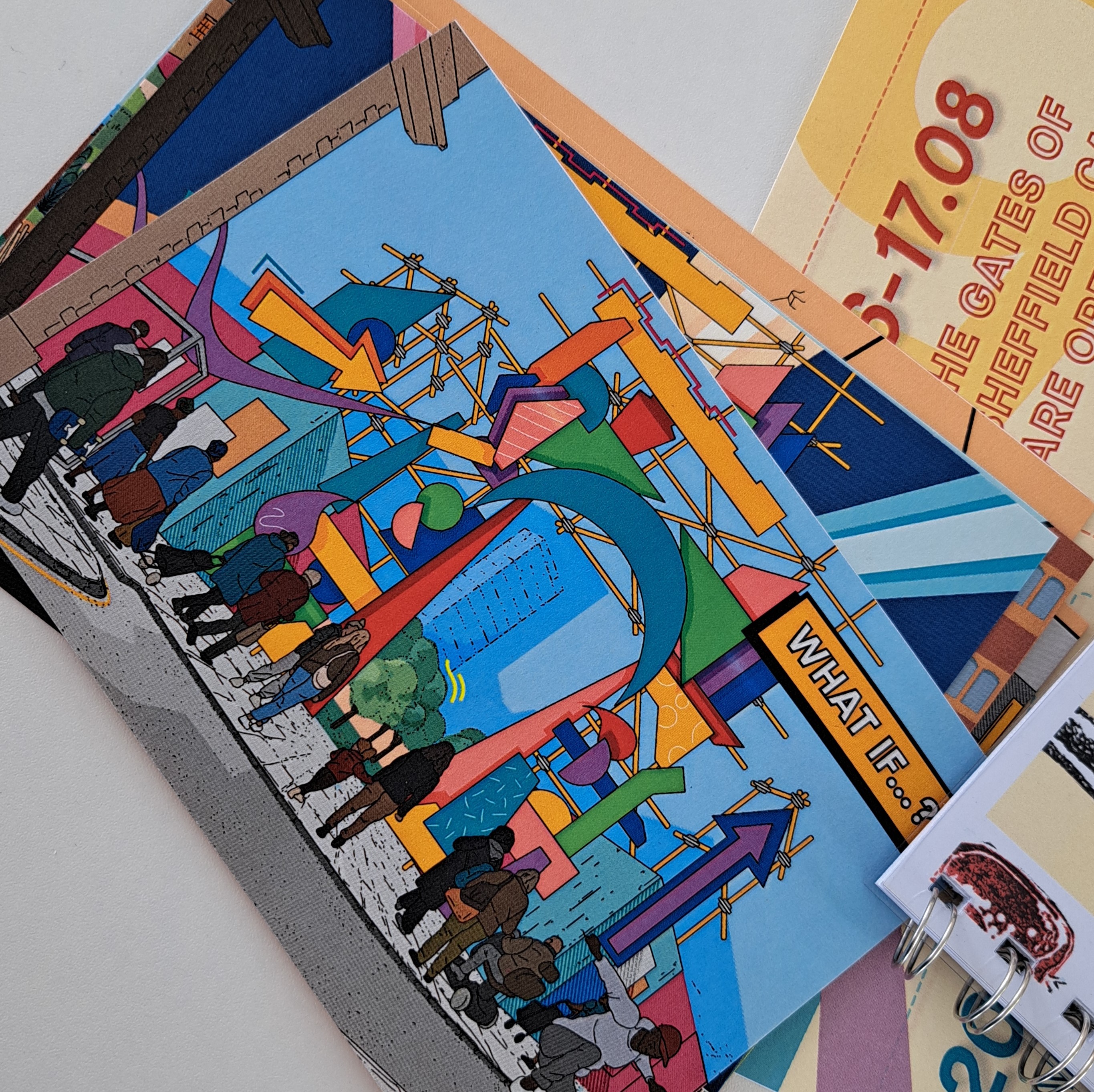 Navigating Two Realms: A Comparative Exploration of Community-Engaged Architectural Education in Spain and the UK
Posted on 04-12-2023
Embarking on two distinct secondments—one in the vibrant city of Valencia, Spain, from October to December 2022, and the other in heart of Sheffield, UK, from late September to late November 2023—provided me with a unique opportunity to delve into the realms of community-engaged architectural education. Each experience not only offered insights into the diverse approaches of two renowned institutions, the Polytechnic University of Valencia and the Sheffield School of Architecture, but also shed light on the nuances that exist when navigating language barriers and cultural disparities. Spain: Bridging the Language Gap My first secondment in the Polytechnic University of Valencia presented an initial challenge: a language barrier that I had yet to conquer. My rather non-existent proficiency in Spanish restricted my direct engagement with students, but it did not hinder my ability to observe the innovative pedagogical methods employed by the institution. During my time in Valencia, I witnessed a series of exercises designed to cultivate creativity and empathy among students. These exercises pushed boundaries, encouraging students to think beyond conventional architectural norms. Despite the linguistic challenges, I was able to appreciate the universality of architectural exploration as a means of fostering innovation and expanding students' perspectives. One noteworthy initiative was the participatory design & build activity, "JugaPatraix." Collaborating with the local architectural practice FentEstudi, students engaged in creating small-scale, acupuncture interventions in the Patraix neighbourhood. Drawing inspiration from the unobstructed exploration of toddlers in urban surroundings, these interventions transformed the streets into playful landscapes. The project demonstrated that, with enthusiasm and a modest budget, transformative architectural endeavours can thrive, transcending language barriers. UK: The Dynamics of Mentorship in Sheffield In Sheffield, my second secondment involved shadowing the "Live Projects" studio—a powerhouse within the Sheffield School of Architecture. Often referred to as the juggernaut of the Architecture School, Live Projects operates as a student-led studio that has built a reputation extending beyond city borders. A notable distinction was the choice of nomenclature; the term "mentor" took precedence over "tutor." This seemingly subtle shift in language encapsulated the essence of the Live Projects studio. Here, teaching staff assumed a guiding role, providing support when necessary, as opposed to the conventional tutorship that typically directs the entire process. This departure from the traditional model showcased a student-centric approach, emphasizing autonomy and self-direction. Comparative Reflections Both experiences offered invaluable insights into the multifaceted world of community-engaged architectural education. Despite the contrasting contexts, a common thread emerged: the importance of fostering creativity, empathy, and innovation within architectural pedagogy. In Spain, the emphasis on unconventional exercises and participatory design highlighted the potential for transformative architectural interventions, even in the face of language barriers. The JugaPatraix project exemplified how collaborative efforts, driven by a shared passion, can reshape urban landscapes on a tight budget. On the other hand, the Live Projects studio in Sheffield showcased the power of student-led initiatives and the significance of mentorship over traditional tutoring. The dynamic, boundary-crossing reputation of Live Projects underscored the impact that a student-centric model can have, transcending institutional and national boundaries. Conclusion In retrospect, these secondments were more than a mere exploration of architectural education—they were windows into the dynamic intersection of culture, language, and pedagogy. The experiences in Spain and the UK illuminated the universal capacity of architecture to transcend barriers and foster transformative change. As I reflect on these enriching experiences, I am immensely grateful for the insights gained, the lessons learned, and the enduring impact on my perspective as a participant both in the global discourse of architectural education and in the local context of the University of Cyprus. As I move on to the next phase of my fieldwork, all the questions I carry forward with me begin with the same two words: What if...? Acknowledgements I would like to thank my co-supervisor, Carla Sentieri for making my stay at UPV as fruitful as possible, and Míriam Rodríguez and Fran Azorín Chico (members of FentEstudi) that allowed me to tag along, ask questions and observe their activities. Then, I would like to thank Karim Hadjri and Krzysztof Nawratek at Sheffield School of Architecture for facilitating all the paperwork as well as Carolyn Butterworth, Daniel Jary and Sam Brown for being more eager to help me out that I would have ever hoped for, Finally, a big thank you to my colleagues Aya Elghandour and Mahmoud Alsaeed for making my stay in Sheffield memorable within and beyond the confines of the Architecture School.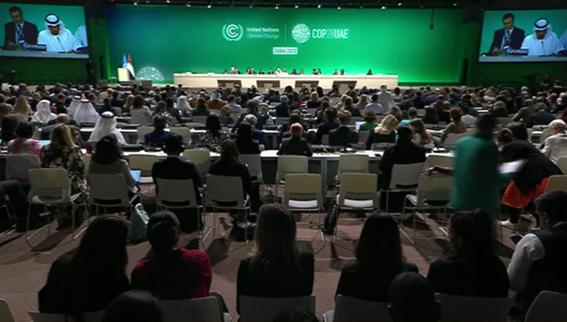 COP28: 'Trying to try' is simply not good enough
Posted on 01-12-2023
Over 28 years ago, the Conference of the Parties (COP) convened in Berlin, Germany, marking the commencement of an annual gathering that brings together global leaders, delegates, observers, non-governmental organisations (NGOs), industry representatives and members of indigenous peoples and local communities. The main purpose of these meetings is to assess the progress made in combating climate change and to negotiate the implementation of further measures. Before we get into the details of this year's COP, it is important to take a brief look back at the last COPs. COP 25 in Madrid emphasised the resilience of the global climate process and the Paris Agreement despite setbacks. However, it also became clear that governments have not made sufficient commitments to combat and mitigate the consequences of climate change. At COP 26 in Glasgow, the Global Coal Phase-out Agreement was discussed, and the Global Methane Pledge was signed, with over 100 countries committing to a 30% reduction in methane emissions by 2030. At COP 27 in Sharm El Sheikh, it was agreed to set up a fund for loss and damage and to define the details for implementing the Santiago Network. In addition, food security was recognised as a critical issue for the first time. "It's simply not good enough for us to be 'Trying to try'. […]Turn the badge around your necks into a badge of honour, and a life belt for the millions of people you are working for." Simon Stiell, UNFCCC Executive Secretary. Opening ceremony of COP28, 2023. A few months ago, I was informed that I could attend this year's COP as an observer representing the University of Sheffield, so I take the opportunity to share what I have observed so far. COP28, hosted by the United Arab Emirates, began yesterday – 30 November 2023 – with a minute of silence to mourn the passing of Pete Betts, a British climate negotiator known as one of the architects of the Paris Agreement. And Saleemul Huq, a Bangladeshi-British scientist who was instrumental in tackling climate change and helping in setting up the Loss and Damage Fund. As at previous COPs, the Presidency's action plan focused on implementing the pillars of the Paris Agreement, which aim to accelerate the energy transition, improve climate finance, put nature, people, lives and livelihoods at the centre of climate action and underpin everything with full inclusiveness. Simon Stiell emphasised that while we are taking steps, these are more "baby steps", and the six-year window of opportunity is closing fast - the window of opportunity in which we will exhaust our planet's capacity to deal with our emissions. The window of opportunity in which we will break the 1.5-degree barrier. Jim Skea, Chair of the IPCC, on the other hand, explained that it is crucial to use science effectively to meet the challenges and to design climate action based on science, but without forgetting that science alone is no substitute for action. The highlight of the first day was the operationalisation of the long-awaited Loss & Damage Fund, which aims to compensate vulnerable nations for the impacts of climate change. Numerous countries pledged financial resources to the fund, including the United Arab Emirates with USD 100 million, the United Kingdom with up to GBP 60 million, Japan with USD 10 million, the United States with USD 17.5 million for the new fund and a further USD 7 million for other loss and damage financial mechanisms. Finally, the European Union pledged 225 million euros, including the German contribution of 100 million US dollars. Despite the initial positive momentum, the challenges of previous COPs remain. These include the lack of clear and ambitious targets, disparities in responsibility, and an absence of robust enforcement mechanisms. Overcoming these challenges will be crucial to ensure the future effectiveness of global climate efforts. Let us hope that this COP will be different and bring about real change, as we cannot afford to waste any more time.
Do we truly need a framework?
Posted on 13-11-2023
Over the course of three days, the RE-DWELL network met again in Delft with the hope that this gathering would not be our last, as the RE-DWELL conference is set to take place in Barcelona on May 16-17, 2024. A heartfelt acknowledgement is extended to the TU-Delft team, particularly Marja Elsinga, Marietta Haffner, and Tijn Croon, for their remarkable efforts and impeccable organisation of such a workshop. The workshop was not marked as another academic meeting but also as a transdisciplinary meeting in which the ESRs, supervisors and representatives from partner organisations actively participated. The focal point of many debates, however, was the RE-DWELL framework and its structural components. This blog post, therefore, delves into the significance and applicability of frameworks in addressing challenges related to housing affordability and sustainability. What constitutes a framework and its function? The term "framework" embodies a broad concept that takes on varying meanings across different fields. From a linguistic perspective, it represents a system of rules, ideas, or beliefs used for planning or decision-making, akin to a supportive structure upon which decisions can be constructed. In the realm of architecture, a framework serves to establish common practices, a set of principles, and a detailed description of singular or multiple activities. These activities often revolve around addressing a design challenge, translating it into practical language, and utilising architectural elements to surmount the challenge. Notably, building standards, regulations, and policies can also be viewed as types of frameworks, as they share the overarching goal of establishing common practices and achieving specific outcomes. In contrast, within the realm of social science, a framework takes on a different connotation. It typically refers to a theoretical or conceptual structure that forms the bedrock for understanding and analysing complex social phenomena. This framework aids researchers in organising their thoughts, framing research questions, and interpreting findings. Social science frameworks manifest in various forms, often drawing from established theories or perspectives within the specific field under investigation. While this blog post merely scratches the surface of framework typologies, it is essential to recognise their diversity. Some noteworthy examples include the conceptual framework, which centres on the theoretical structure supporting the understanding of a research problem; the theoretical framework, comprising a set of concepts and propositions guiding research; and the programming framework, a pre-established set of rules and tools for building software applications. Deciphering the RE-DWELL Framework As of now, the precise nature of the RE-DWELL framework remains elusive. However, it can be asserted with confidence that it does not conform to a mere checklist, a tick-box approach, or resemble systems like BREEAM or LEED. Instead, the RE-DWELL framework operates with a simpler structure, aiming to unify language, create a common ground, and establish a transdisciplinary perspective on the interconnected fields of housing, sustainability, and affordability. Do we truly need a framework? In short, yes, absolutely, we need a framework. The absence of a formal and universal language that brings all stakeholders to the same table persists as a challenge rarely addressed. Establishing such a framework requires concerted efforts and collaboration among the ESRs, supervisors, and partners. Crucially, it necessitates dismantling the borders that each field has erected around its knowledge. This is with hopes of promoting simple and effective practices to achieve the desired affordable and sustainable housing in Europe. Finally, let us maintain optimism and look forward to meeting again in Barcelona!
View more