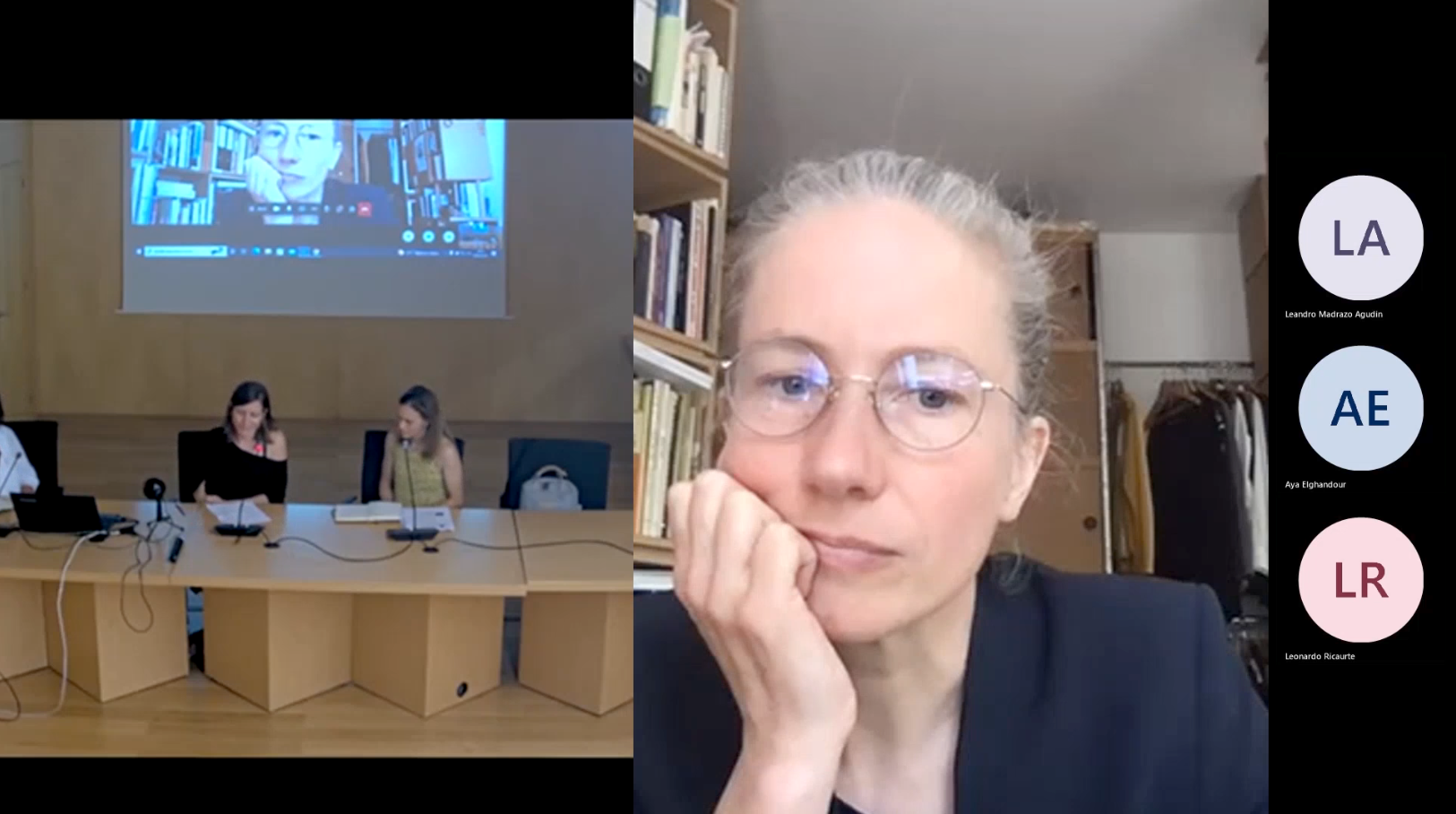 RE-DWELL Roundtable #4: How can community participation in the provision of affordable and sustainable housing be guided?
Posted on 28-07-2022
This roundtable took place in the Universitat Politècnica de València, during the Valencia Summer School, on 14 July 2022. The panel members were: • Anne Kockelkorn, Assistant Professor of Dwelling in the Department of Architecture, TU Delft. • Blanca Pedrola, architect, Associate Professor, CEU Cardenal Herrera University. • Isabel González, architect, Fent Estudi Cooperative. The discussion was moderated by: • Nadia Charalambous, Associate Professor, Department of Architecture, UCY.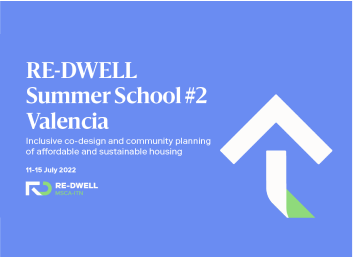 Valencia
Posted on 11-07-2022
Summer School 2: Inclusive co-design and community planning of affordable and sustainable housing
RE-DWELL ISHF Helsinki Workshop
Posted on 22-06-2022
The workshop took place in the lobby of Helsinki City Hall on 14 June 2022. Around 30 people participated in the workshop, together with 7 ESRs and 7 supervisors and secondment representatives. The aim of the workshop was to apply a holistic approach to the provision of affordable and sustainable housing, through a use case: A municipality has a piece of land in a working class neighbourhood that is to be developed through a sustainable master plan including affordable housing. During the three-hour session, participants, organised in four teams, developed a step-by-step strategy that takes into account the interrelationships between the three themes that make up the RE-DWELL research framework: design, planning and construction; community participation, and policy and financing. For each theme, participants were given a brief explanation of the most relevant issues, methods and tools, summarised in a 'wheel'. Each team then had 30 minutes to discuss how those could be applied to the use case, and present the results to the rest of the participants. This methodology enabled us to put into practice for the first time the transdisciplinary approach that we aim to develop in RE-DWELL. This is the video recording of the introductory session.
Last news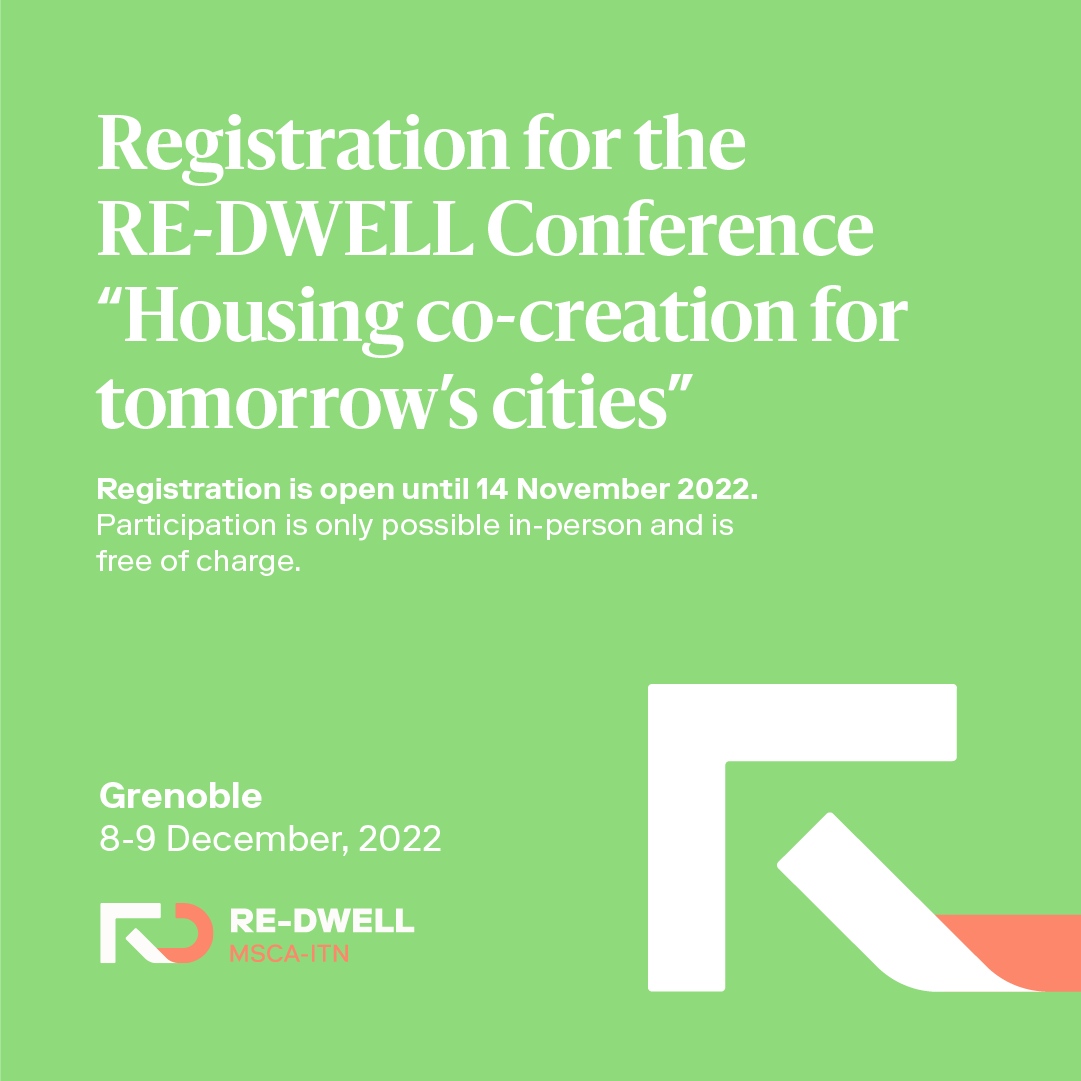 Registration for the RE-DWELL Conference "Housing co-creation for tomorrow's cities" is now open.
Published on 21-10-2022
RE-DWELL Conference, Grenoble https://www.re-dwell.eu/activities/conferences/grenoble Registration for the RE-DWELL Conference "Housing co-creation for tomorrow's cities", Grenoble, December 8-9, 2022 is now open. Participation is only possible in-person and is free of charge. You can register at https://re-dwell2022.sciencesconf.org/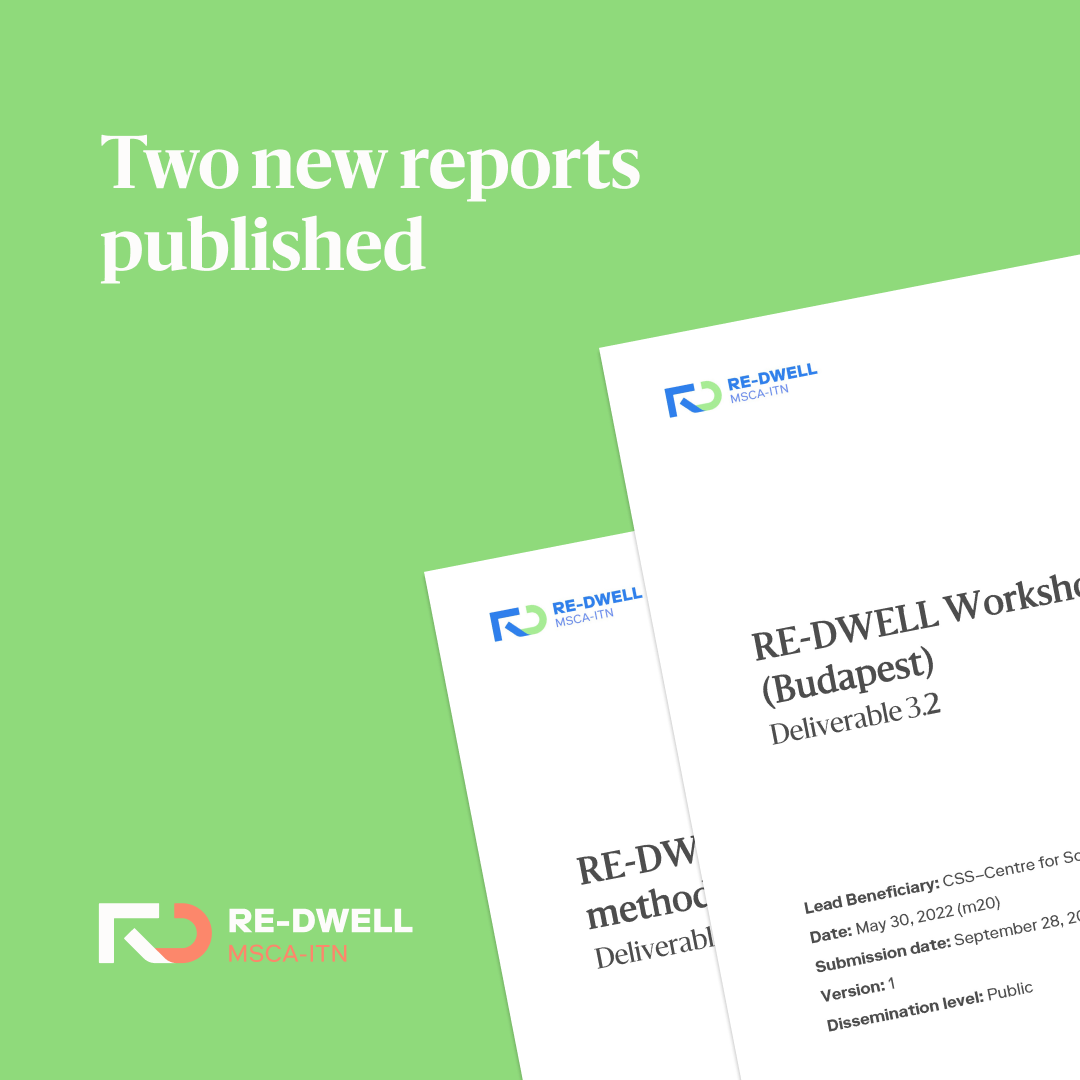 Two new reports published
Published on 07-10-2022
Two new reports are published in RE-DWELL website about the Budapest Worskhop and the blended learning methods and tools to support a transdisciplinary collaborative research on affordable and sustainable housing. They can be accessed at https://www.re-dwell.eu/reports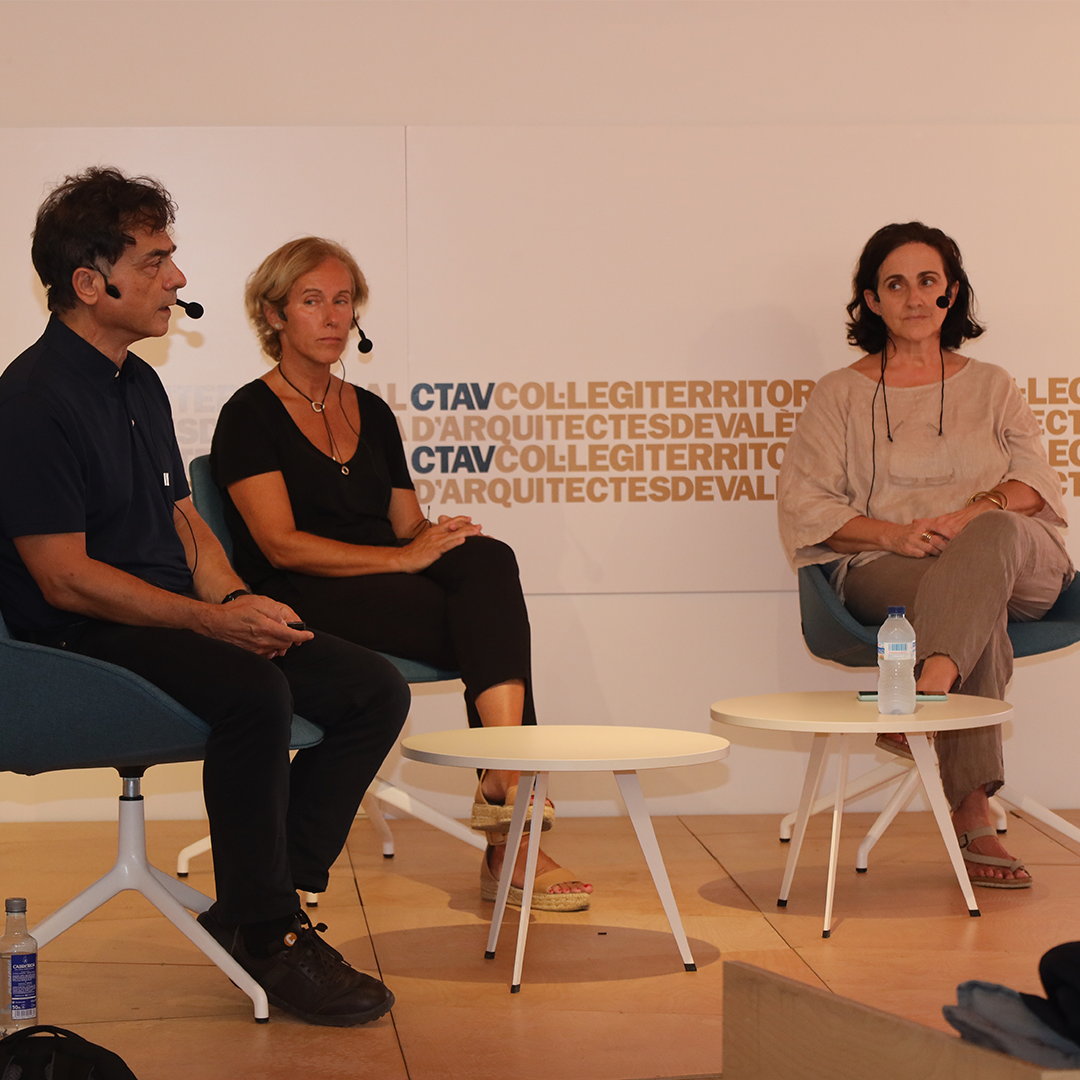 RE-DWELL exhibition. Closing session "Innovation in sustainable and affordable housing"
Published on 22-09-2022
The RE-DWELL exhibition, which began on 8 September at the Valencia Chamber of Architects, ended on 22 September 2022. Carla Sentieri from the School of Architecture of the Universitat Politècnica de València, partner of RE-DWELL, curated the exhibition. The closing session was dedicated to the theme "Innovation in affordable and sustainable housing". Leandro Madrazo, project coordinator, addressed the intertwining between housing affordability and sustainability and explained the research and training framework that is being implemented in RE-DWELL to address this issue from a holistic and transdisciplinary perspective. Video closing session: https://www.youtube.com/watch?v=cQTaIiMj-6k Closing session: http://arquitectosdevalencia.es/contenido/conferencia-innovacion-en-vivienda-sostenible-y-asequible/ Exhibition: http://arquitectosdevalencia.es/contenido/conferencia-innovacion-en-vivienda-sostenible-y-asequible/
View more
Last blog entries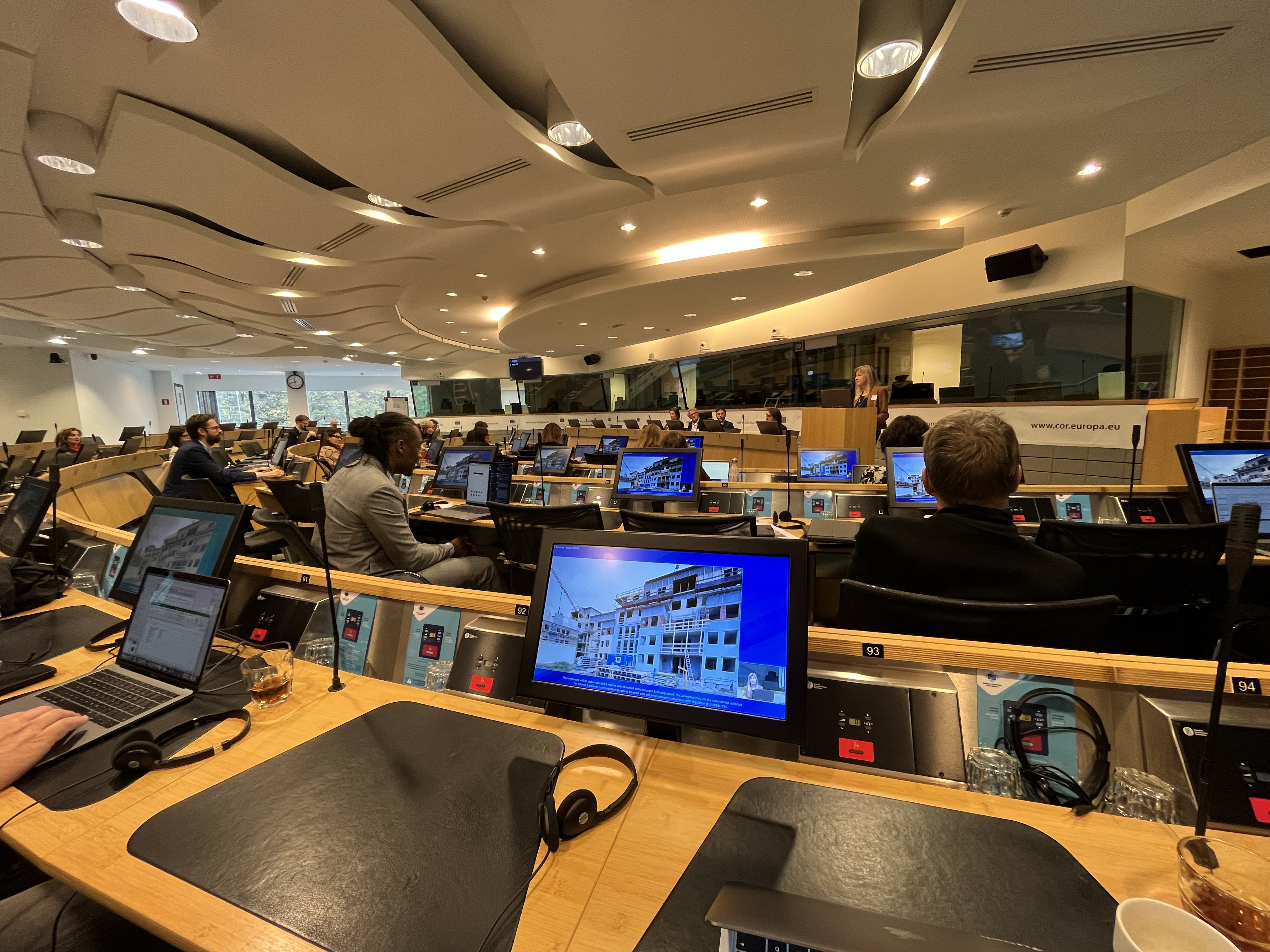 Thriving Through Crises
Posted on 22-11-2022
Ursula von der Leyen, President of the European Commission, used the word 'crisis' ten times in her latest State of the Union. As one of her distant predecessors, Jean Monnet, once said that "Europe will be forged in crises"[i], I could hardly think of a more interesting time to be seconded in Brussels. Whether crises relate to housing, climate, energy, cost-of-living, or the war in Ukraine, they necessitate representatives to go beyond their own interests and come together in a constructive matter. I greatly appreciate the opportunity to take a closer look at this political dance during my secondment at Housing Europe. Brussels comes with a unique dialect, often ridiculed and currently under scrutiny after a study (Rauh, 2022) showed that it baffles anyone except technocrats who use it on a day-to-day basis. Frankly, I did not have a clue what a 'trilogue meeting' consisted of before starting here, but now I have become fascinated by this closed-door negotiation process between the European Commission, the European Parliament and the European Council (i.e. national governments). In the past few weeks, I have tried to follow talks on the Energy Performance of Buildings Directive (EPBD) revision and the Emission Trading Scheme (ETS) extension for Housing Europe. Once you find your way through the EU's web of acronyms, it is rather engaging to read through related documents and visit relevant events. They allow you to identify trends that will be further developed across the continent in the years after. While discussions about the promise of 'one-stop-shops' and 'energy communities' are not new, recent emphasis on these terms in European corridors suggest that a surge of policy incentives is to be expected in the near future. Another ubiquitous term, at least since last year's surge in gas prices, lies at the heart of my research: energy poverty. During Housing Europe's annual Renovation Summit, held last week, energy poverty was even designated as one of the most pressing issues of our time by Alessia di Gregorio, deputy head of Social Economy at the European Commission. She urged member states to both monitor it continuously as well as address it with adequate retrofit policies. Marcos Ros Sempere, an MEP who serves as EPBD 'shadow rapporteur', referred to energy poverty alleviation as one of the main pillars of the Renovation Wave, emphasising the need to allocate funds to "the people who need it most". It strengthens me in my belief that national governments and other stakeholders (such as housing associations and energy suppliers) need to monitor which residents are most at risk. Not only because the revised Electricity Directive (Article 29 in Directive 2019/944 for EU insiders) and upcoming Social Climate Fund require them to, but because recognitional justice is a prerequisite for distributional justice. The only way to make the 'just transition' more than another empty shell is by identifying the disadvantaged, having them participate in the legislative process, and drafting policies that genuinely benefit their livelihoods. [i] The original quote was "L'Europe se fera dans les crises et elle sera la somme des solutions apportées à ces crises" which would translate into "Europe will be forged in crises, and will be the sum of the solutions adopted for those crises" (Monnet, 1976). References Monnet, J. (1976). Mémoires. Paris: Fayard. Rauh, C. (2022). Clear messages to the European public? The language of European Commission press releases 1985–2020. Journal of European Integration, 1-19.

A fruitful time at Housing Europe
Posted on 08-11-2022
ESG risks being one of the most (over)used acronyms of this decade. Hailed as "the" solution to climate change or dismissed as greenwashing, it is also becoming important to review its relevance for social housing. This has precisely been the focus of my research at Housing Europe, framed within the RE-DWELL project, funded by the European Commission. Last week, I was invited to the 83rd session of the UNECE Committee on Urban Development to discuss the role of green finance in enabling the development and renovation of social housing. You can follow some of the points I raised at this event on a blog I wrote for Housing Europe in the link below: https://www.housingeurope.eu/blog-1733/the-role-of-green-finance-in-enabling-the-development-and-renovation-of-social-housing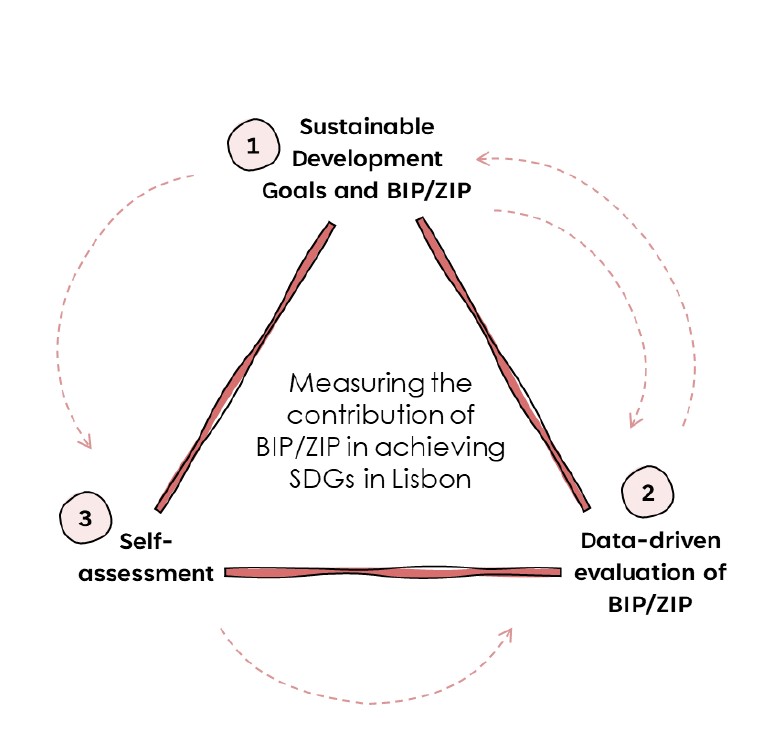 Participatory budgets and Sustainable Development Goals
Posted on 29-10-2022
Nowadays, it feels almost impossible to speak about sustainability and not refer to the 17 Sustainable Development Goals (SDGs), developed under the United Nations 2030 Agenda for Sustainable Development. The Agenda brings together economic, environmental and social stands of solutions to holistically address global challenges, based on the principle of "leaving no one behind". The goals are set out in 169 targets and are formulated within five pillars: people, planet, prosperity, peace and partnership. Committed to the Agenda, the UN member states adapt their national and local strategies not only for the implementation of measures that contribute to the achievement of the developed goals and targets, but equally significantly for the monitoring of their progress in this direction. In this regard, countries and municipalities develop mechanisms to recontextualise the global targets and report their annual progress. Placing people as a key pillar for sustainable development denotes that the measures and monitoring should exceed the macroeconomic indicators and look into mechanisms that care for how individuals' life change for the better. Measuring the effects of such mechanisms at a local level can be a challenging matter, as they entail parameters that are in general consensus difficult to quantify. In this context, in my 4-month secondment at the Department of Housing and Local Development at the Municipality of Lisbon I explored the contribution of the ongoing BIP/ZIP participatory budget in achieving the Sustainable Development Goals in Lisbon. Participatory Budgets Participatory budgets are mechanisms for democratising public funds in the sense that they enable the active participation of citizens in the decision-making of how national or municipal resources are spent. Among the main effects of participatory budgeting discussed in the research community are the modernisation of public administrations through transparency and accountability, the efficiency in tackling cross-disciplinary challenges, such as inclusivity and inequalities through the collaborative ways of urban governance they introduce, as well as the reorientation of public expenditures towards least advantaged populations. Doing so, the structures and processes they provide are particularly relevant for the discussion on sustainable development and according to the UN Habitat's Report (2020) they are considered as accelerators for achieving the SDGs. BIP/ZIP Portugal is seen as a paradigmatic case in disseminating participatory budgets issued by municipal agendas (Falanga & Lüchmann, 2019), counting more than 270 active programs in its mainland[1]. The BIP/ZIP Program in Lisbon that I am also researching as a case study beyond the limits of my secondment, was launched in 2011 as the first participatory budget implemented in a European capital city. The project annually funds bottom-up initiatives developed by local partnerships with the objective to promote social and territorial cohesion in priority areas. During the four months that I was hosted at the Municipality of Lisbon, I was lucky enough to have access to the secondary data of the program and enrich my dataset with qualitative and quantitative information. Looking at the program's data in correlation to the SDGs, I was able to draw direct and indirect links to specific goals and targets and deliver a preliminary data-driven methodology to measure the impact of the program for the city of Lisbon. Even at this early stage of the methodology, I could safely assume that after ten years of implementation, BIP/ZIP has a significant contribution on achieving the SDGs in Lisbon, so the emerging question is if it is taken into consideration when measuring the city's progress towards achieving the SDGs. To make a long answer short, my research showed that the program both at a strategic level and at the micro-scale of each project, is not really accounted in Lisbon's SDG progress monitoring[2], which indicates that further effort should be made in integrating social indicators into the measuring processes. Acknowledgements The end of my secondment was celebrated with a presentation of the results and a very engaging discussion with members of the Department of Housing and Local Development and the BIP/ZIP Division. For this as well as for all the support and hospitality during my stay at the Municipality, I would like to thank Filipa Roseta, Vasco Moreira Rato, Gonçalo Armindo and Isabela Teixeira da Mota, as well as members of the BIP/ZIP Division Maria Antónia Victória, Teresa Tome and Monica Alfredo. ------- Notes [1] More information on http://portugalparticipa.pt/Monitoring/?tipo=816f6188-3bac-4dac-92af-3c0892b3018a&keyword=&district=&estado= [2] For more information on Portugal's SDG monitoring process with information at municipal level, please visit ODS Local at https://odslocal.pt/ ------ References Falanga, R., & Lüchmann, L. H. H. (2019). Participatory budgets in Brazil and Portugal: comparing patterns of dissemination. Policy Studies, 41(6), 603–622. UN-Habitat. (2020). Exploring the Role of Participatory Budgeting in Accelerating the SDGs: A Multidimensional Approach in Escobedo, Mexico.
View more