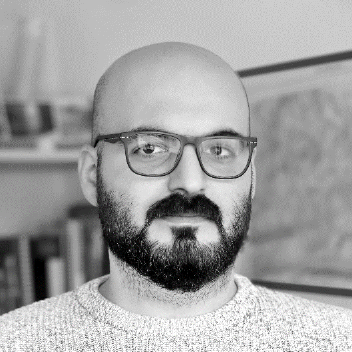 Mahmoud is one of the directors of the Housing Studies Association in the UK and a PhD candidate at the University of Sheffield. He previously worked as a practising architect and urban planner with several years of professional experience in the consulting engineering industry in one of the leading firms in the Middle East and North Africa.

He holds a Bachelor's degree in Architectural Engineering from Al-Ahliyya Amman University in Jordan, a Master of Science in Urban Planning and Design from Qatar University and a Master of Social Science in International Cooperation in Urban Planning from Grenoble University. He is also certified as a Green Associate by the United States Green Building Council, a Certified Green Professional by the Gulf Organisation for Research and Development and an International Associate by the American Institute of Architects.

Mahmoud's current research project focuses on the environmental sustainability of social housing in the UK at the University of Sheffield. His research interests include sustainable design and planning, sustainability in housing, and social housing policy and planning.
March, 17, 2022
September, 17, 2021
Environmental sustainability of future social housing
Excessive resource consumption and other unsustainable practices have in recent decades contributed to the current global climate emergency. Unsustainable practices are especially prevalent in housing design, construction and operation equally in new and retrofit projects. In the UK, the social housing sector forms up to 18 per cent of the entire housing stock (4.2 million units in 2021), consumes up to 5.3 per cent of the country's energy and causes 3.6 per cent of its carbon dioxide emissions. To achieve net-zero carbon emissions by 2050 and build a decarbonised housing sector with a minimum C rating on Energy Performance Certificates (EPC) across all homes by 2030, the UK government has developed several initiatives (decarbonisation fund), policies and procedures (among many, the Code of Sustainable Homes, Energy white paper, and the National Design Guide are most notable). However, in 2019, 48 per cent of UK housing providers thought that government sustainability policies and target objectives were unclear. These unclear expectations, complex and fragmented sustainability codes and standards, widespread misperception of environmental sustainability tools and concepts, and a vague energy-efficiency transition pathway have also hindered UK sustainability progress.
This project challenges existing methodological practices, which the project argues are ineffective due to the practice policy's complexity and fragmentation. The project assesses methodological and practice policy effectiveness in terms of their roles and effect on social housing sustainability in the UK (both retrofit and new construct). The project aims to answer the following questions: (1) what is the current perception and structure of housing and sustainability practices?; (2) how do we define and measure housing sustainability?; (3) what tools can be used to achieve an efficient decarbonised housing sector?; and (4) what should the standards for future homes look like to promote simple and effective practices?
The first of this project's three aims is to identify sustainability and housing policies, codes and standards and determine their development timelines and impacts on the investigated topics. Its second objective is to develop a comprehensive understanding of sustainable social housing practices and the emerging concept of decarbonisation by investigating housing and sustainability policies, definitions, principles and theories. The third objective is to examine and map the landscape of current sustainability tools, codes and guidelines in the UK.
To accomplish its aims, this project adopts a mixed-methods approach. The project conducts a qualitative investigation to form a theoretical base and establish definitions, principles and policy timelines. The project's qualitative instruments include desk study, focus group discussions with experts in the field, and semi-structured interviews with housing practitioners. The project's quantitative approach aims to map the current-practices landscape and measure how effectively current practices meet environmental sustainability targets. The project's quantitative tools include questionnaires (end-users and practitioners) during the planned secondments, and analysis of decarbonisation progress using statistics.
This project's expected outcome is a policy and practice framework that addresses the environmental sustainability of social housing and provides practical design and planning guidelines for achieving a 'decarbonised' housing sector in the UK. This framework will be significant due to its potential to trigger a national wide change, support practical developments in housing sustainability and to prompt future studies on achieving sustainable social housing through simplified and effective codes and standards.
Keywords: UK social housing, sustainability tools, sustainability practices, construction codes, housing decarbonisation.
Reference documents

Research diagram_Environmental sustainability of future social housing_R1
View
Environmental Sustainability of Future Social Housing
Environmental sustainability and resource efficiency are vital concepts to improve and protect our planet. Both concepts are also relevant to housing design, construction and use. With the support of local housing communities, the UK social housing sector is set to increase rapidly. In the UK, housing accounts for 30 per cent of the total energy use, 27 per cent of UK carbon dioxide emissions, while at the same time, social housing forms up to 18 per cent of total housing stock. Therefore, we must reconsider new ways of building sustainable and affordable homes that improve the quality of the built environment and create better places for people to live.
This project addresses two challenges. On the one hand, it establishes a clearer conceptual understanding of low-cost sustainable housing by investigating the definitions, principles, and theories associated with its construction. On the other hand, it examines sustainability practices currently in use by looking at the sustainability tools, guidelines, codes, and standards for achieving low-carbon homes. Consequently, this project will answer the following questions in the UK context: how do we define and measure housing sustainability? What tools can be used to achieve low-carbon housing? How do we achieve a decarbonized housing sector?
A mixed methods research design will be used. Qualitative instruments, including a literature review and case studies analysis, will identify current sustainability definitions, meanings and methods of practice. Meanwhile, quantitative instruments focused on statistical reports and sustainability codes aim to review the existing assessment methods and develop a comprehensive understanding of sustainability assessment principles.
The planned outcome of this project is to develop a comprehensive framework that promotes the sustainability of social housing. This framework will be developed in collaboration with relevant stakeholders, including local social housing communities. It will include a theoretical database that defines the theories and principles of "low-carbon design and planning of housing"; at the same, it will form a clear, practical guideline for achieving "decarbonized housing" by improving current standards and codes of practice, therefore bridging the gap between theories of housing sustainability and actual practices of housing construction in the UK.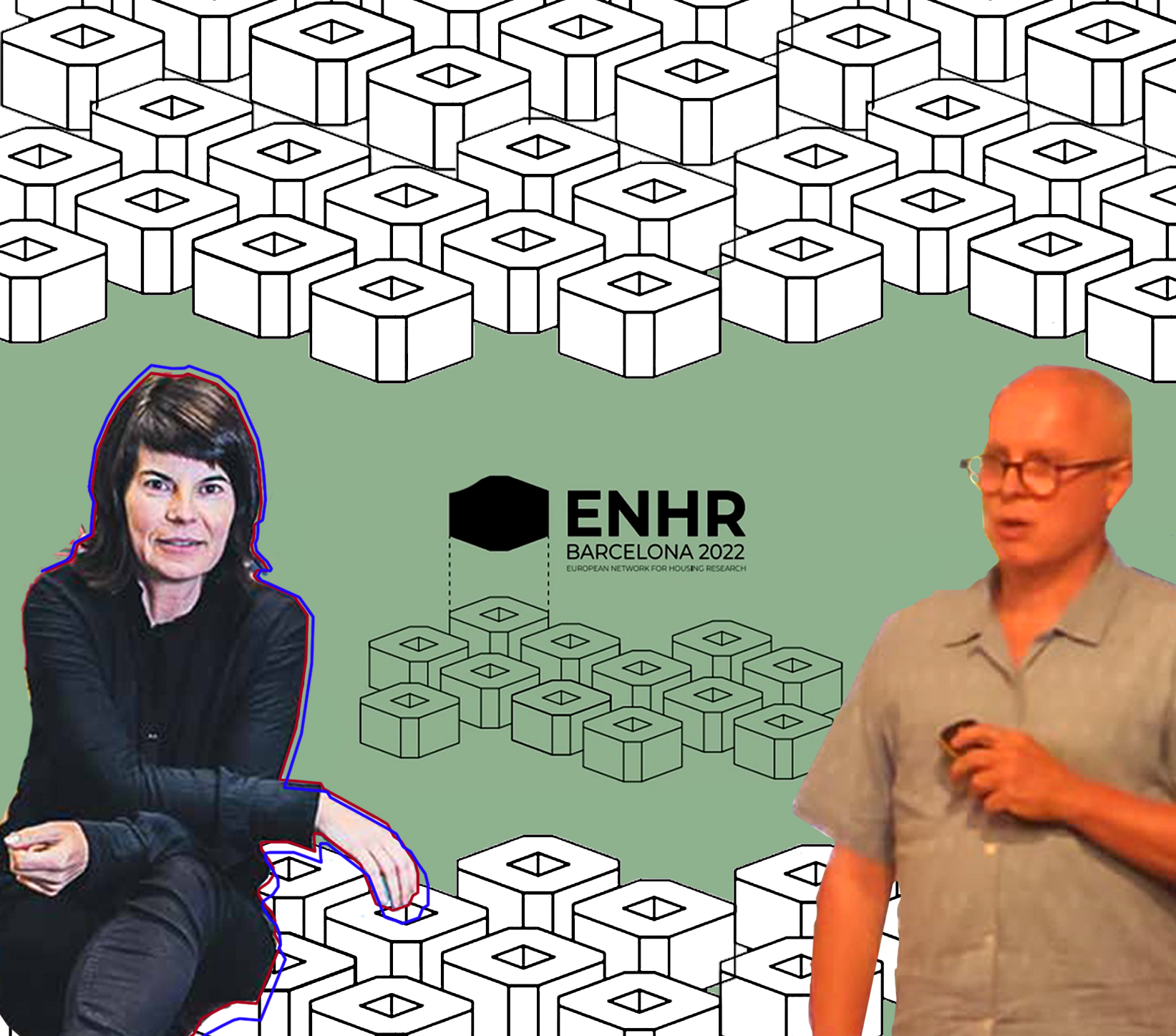 ENHR 2022 | To avoid the perception trap
Posted on 10-09-2022
Housing across Europe is facing rapidly growing challenges, and most of these challenges go beyond construction, financing and management. They also extend to technology adaptation, policy changes, environmental threats and post-disaster and pandemic recovery. During the last week of August, more than 300 projects and contributions from all over Europe were presented to discuss these challenges and to show where we currently stand in terms of housing. The European Network for Housing Research (ENHR), founded three decades ago with the aim of improving the quality and relevance of European housing research, has concluded its annual conference. This year, Barcelona was the destination for more than 360 participants. The conference, which spanned four days discussing the struggle for the right to housing, the pressures of globalisation and affordability in cities today, was a success in every respect. Plenary sessions, site visits, interactive presentations and more than 25 types of workshops covered a list of housing-related topics that I cannot even begin to list and explain. However, I will try to articulate some of my thoughts that emerged during the conference in relation to my research project. The colour, nature and responsibility It is fascinating how we make sense of our surroundings and perceive reality - my understanding is that we have labelled everything, even our problems and its possible solutions. We have harmed our planet, so we said 'environmental problems', and to deal with these problems we have created a dozen concepts, including green building, blue building, sustainable building and so on. At the fifth plenary session of the ENHR it was suggested that there is a 'green challenge' and that to 'solve' it we need innovative design of sustainable housing. I can agree with the last part, but not the first. Sustainability is a wicked problem, and its solution should have no colours. Jeremy Till, Professor of Architecture at the University of the Arts London, explains that the definition of the words we use could become a trap we need to avoid. I think this is a very effective way of dismantling the problem at hand and rethinking the meanings and perception of our terminology. I could argue that we need to look beyond the obvious meanings to discuss the essence of sustainability. I believe that sustainability is a tricky issue that cannot be magically or individually 'solved', but what we can do is contribute to the discussion. "The problem at hand is neither amusing nor provocative; it is a serious problem that we all face. We must speak up, no matter who we upset in the process." (Till, 2022) We must accept our responsibility and understand that the contribution must come from all stakeholders, without excluding them. Government officials, private developers, citizens and researchers all have their share of responsibility. We need to keep reminding ourselves that we no longer have the power of choice and that there is no 'Planet B', even if our words are harsh and loud. "We all carry a great responsibility to look beyond individuality in what we do; to succeed, we must join our efforts at all levels. We should do and contribute what we can, so that there will be better future for the next generations to come." (Heindl, 2022) Gabu Heindl, Professor of Urbanism and head of GABU Heindl Architektur in Vienna, explains that the work we do must be collective and that we must combine our efforts across all borders. I can only agree with that! I could add that the conventional approaches have worked so far, but they are no longer sufficient. There should be neither a top-down nor a bottom-up approach. The field should be level and the responsibility evenly distributed. The researcher should lead the way by creating clear and simple language and breaking through the walls of individuality. We need to rethink transdisciplinarity and the transferability of the knowledge we create. Before we suggest how to solve a wicked problem, we should talk to each other. So more ENHRs are needed, and perhaps we should set broader goals and call for a global network for housing research. References HEINDL, GABU. 2022. Plenary Session 5 – Solving the Green Challenge: Innovative Design for Sustainable Housing, ENHR, Barcelona. TILL, JEREMY. 2022. Plenary Session 5 – Solving the Green Challenge: Innovative Design for Sustainable Housing, ENHR, Barcelona.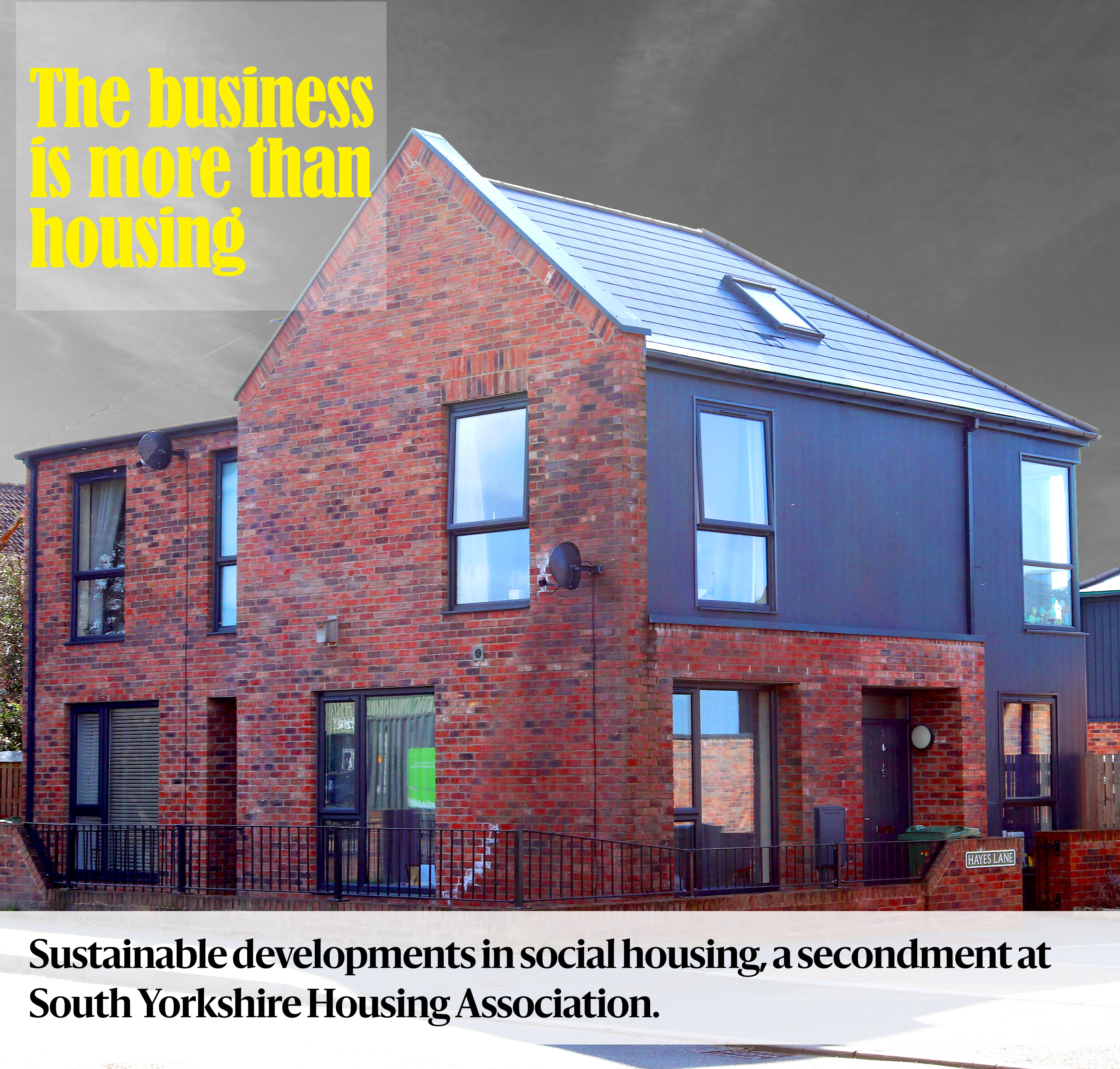 Sustainable developments in social housing, a secondment at South Yorkshire Housing Association.
Posted on 18-08-2022
It's been a few months now since I completed my secondment with South Yorkshire Housing Association (SYHA) and writing this post is more difficult than I expected. However, before I continue, I need to clarify some of the key terms mentioned so far. Firstly, a secondment is a defined period of time during which an employee is sent to another organisation to gain experience, increase the workforce or share knowledge (Cambridge, n.d.). A housing association is broadly defined as a society, trust or company that provides, builds, improves or manages housing, or facilitates or promotes the construction of housing, and operates on a not-for-profit basis (HMSO, 1985). Its role has recently expanded to include other social services that focus on vulnerable at-risk groups. Against this background, my work at SYHA has been to research and identify the process of developing sustainable social housing and to participate in real projects to measure housing sustainability and to work with housing associations. Background. The story of South Yorkshire Housing Association begins when founder John Belcher set up Sheffield Family Housing Association to help young homeless families after watching the BBC drama 'Cathy Come Home' in 1972. Almost 50 years later, South Yorkshire Housing Association still builds and manages a range of services, including social housing, affordable rented housing, shared ownership housing and other social support services (SYHA, 2021a). In recent years, SYHA has changed its business model to the concept of "The business is more than housing", focusing on and prioritising other important challenges such as the wellbeing and social needs of its tenants and environmental challenges, in particular climate change, energy efficiency and carbon emissions (SYHA, 2021b). Unlike the conventional 'departmental organisational structure' that follows a strict service typology or structures tailored to role descriptions. SYHA has a unique and dynamic organisational structure guided by the principles of goal setting and services defined as continuous strengthening of resources and improvement of staff performance (SYHA, 2021b, Jacobides, 2007). According to SYHA's latest annual report, total assets owned, managed or under construction amount to more than 6,000 housing units. These include flats, terraced houses, detached houses, semi-detached houses and residential communities (SYHA, 2021c). From strategic plan to theory. Housing is a big part of the climate change problem, accounting for 27 per cent of UK carbon emissions and consuming up to 30 per cent of inland generated energy (DBEIS, 2020). In response, SYHA has developed a strategic plan to achieve the UK's 2050 zero carbon target and help mitigate the impact of climate change on people's health, wellbeing and access to housing (SYHA, 2020). The strategic plan is to (1) identify and calculate the current carbon footprint (2) improve the management of asset data, (3) identify the necessary behavioural changes and engage with end users to reduce their impact on the natural and built environment (read Andreas Panagidis post on participation in planning), (4) improve the energy efficiency of existing homes and tackle fuel poverty (read Tijn Croon post on energy poverty), (5) build new homes to high environmental standards and develop future-proof changes to our current design standard, as well as test new approaches, (6) reduce fossil fuel use across all business areas, (7) update the business plan to respond to various challenges. From theory to practice. In analysing several projects, I have found that SYHA has successfully translated strategic plans into practical guidelines for 'best practice', creating several award-winning projects such as the North Wingfield social housing complex. The guidelines include: (1) Spatial requirements by creating a meeting point between building regulations and actual needs and recognising the different lifestyle preferences of end users, (2) The design of residential neighbourhoods taking into account cultural and natural elements, (3) The connectivity and accessibility of projects and maximising the use of existing infrastructure without depleting resources, (4) Sustainable landscaping and drainage to reduce the impact of artificial landscapes and integrate native components into projects, (5) Modern construction methods that enable safe and fast construction with minimal waste generation.. From practice to research. The main aim of the secondment is to engage the researcher in real projects to measure environmental sustainability and develop a framework for affordable, low-carbon homes. To achieve this goal, I was expected to (1) conduct quantitative and qualitative research and engage with local and international partners and stakeholders, and (2) accurately record and analyse data to provide useful insights for other academics, funders, policy makers and practitioners. I used a variety of research methods such as systematic content analysis, informal interviews and observation. The data collected was analysed from an intervention research perspective. From research to practice. The outcome of the secondment was the development of an online platform that overcomes the challenges and risks identified in the analysis; the platform includes, among other functions, the following. (1) Sustainability practices, by clarifying the principles, tools and structure of environmental sustainability that enhance the existing SYHA project flow chart and overall development processes. (2) Reduce misunderstandings about sustainability and social housing by creating a top-down glossary of terminologies that unifies the language within housing association practices. From SYHA to RE-DWELL. At the end of the secondment, I was able to list and explain the processes used by SYHA and other housing associations in the UK to develop sustainable social housing. The process is complicated and requires extensive analysis of building regulations, policy development and project flow charts. More importantly, I have tested and validated my research gaps to ultimately create valid research questions that respond to real-life challenges. The analysis of SYAH practices provided valuable input for my PhD thesis and helped in the selection of exploratory case studies. All in all, the secondment was an important tool that RE-DWELL used to guide and support my research project. Acknowledgement. The three months I spent at SYHA provided me with great theoretical data, but what was really interesting was meeting the people of SYHA. I received tremendous support from all the team members, and so I have to thank everyone at SYHA and especially Jon Walker, Natalie Newman, Eira Capelan and Robert Milne. References CAMBRIDGE n.d. Secondment definition In: UNIVERSITY, C. (ed.) Cambridge dictionary. United Kingdom. DBEIS 2020. Energy Consumption in the UK (ECUK) 1970 to 2019 In: (ONS), O. O. N. S. (ed.) National Statistics. London: Department for Business, Energy & Industrial Strategy. HMSO 1985. The Housing Associations Act 1985: Chapter 69. London: Her Majesty's Stationery Office. JACOBIDES, M. G. 2007. The inherent limits of organizational structure and the unfulfilled role of hierarchy: Lessons from a near-war. Organization Science, 18, 455-477. SYHA. 2020. Our Strategic Plan 2020-2023 [Online]. UK: South Yorkshire Housing Association. Available: https://www.syha.co.uk/who-we-are/what-we-do/our-strategic-plan/ [Accessed 2021]. SYHA. 2021a. Our history [Online]. UK. Available: https://www.syha.co.uk/who-we-are/our-history/ [Accessed]. SYHA. 2021b. Our purpose [Online]. UK: South Yorkshire Housing Association. Available: https://www.syha.co.uk/who-we-are/what-we-do/our-purpose/ [Accessed]. SYHA. 2021c. Who we are [Online]. UK: South Yorkshire Housing Association. Available: https://www.syha.co.uk/who-we-are/ [Accessed].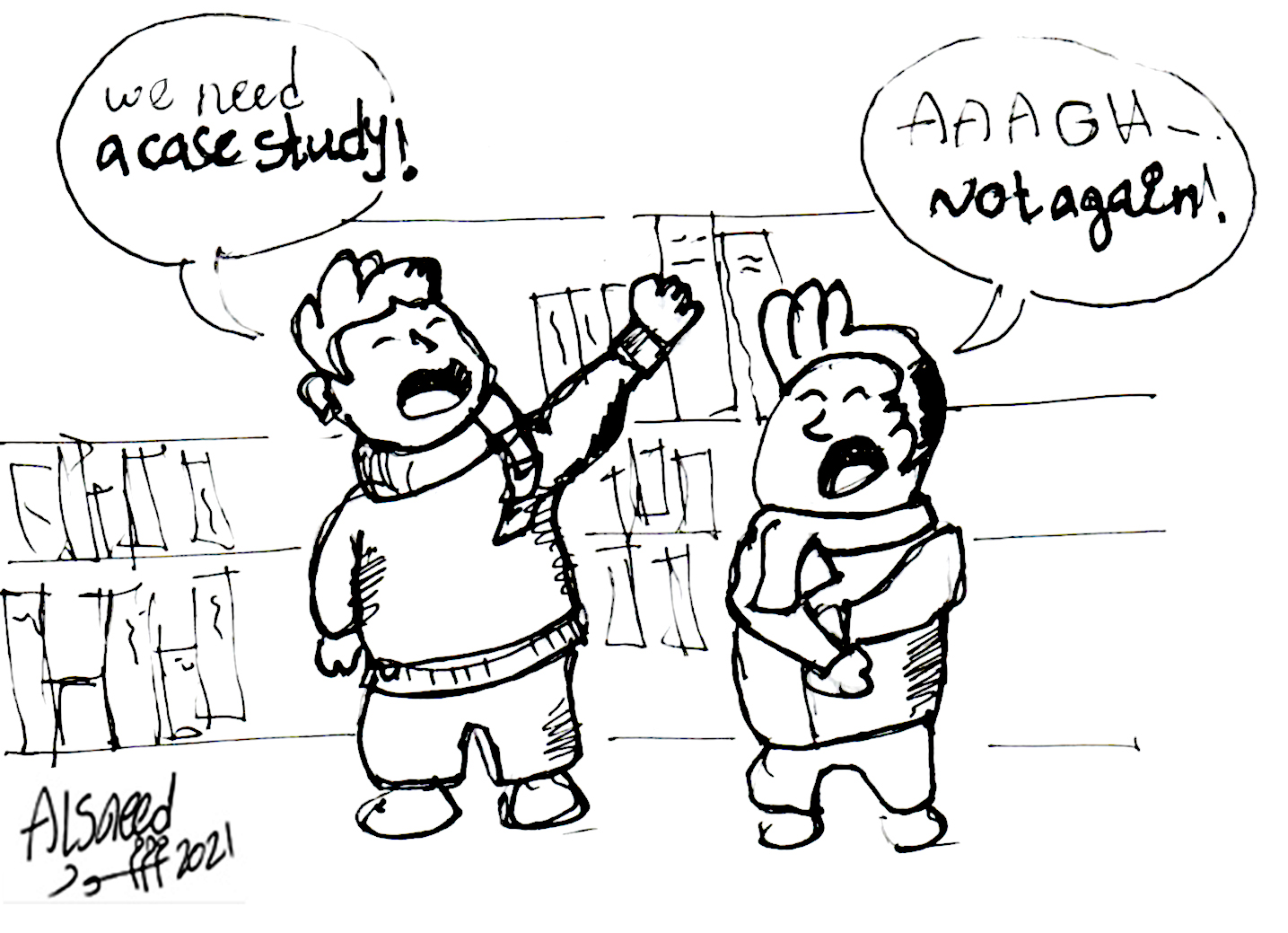 The case study decoder
Posted on 28-10-2021
Case study analysis. These are the three most confusing words – at least for me. Although being an architect has taught me the meaning and principles of case study selection and analysis, I still face difficulties with grasping the true benefits of the case study, specifically from the social sciences point of view. Therefore, in this blog post, I aim to clarify what the case study is, the history of the case study, and the different methodologies for investigating the case study. The 'case study' as a case study 'There are two ways to learn about a subject: One may study many examples at once, focussing on a few dimensions, or one may study particular examples in greater depth.' Gerring, 2016 Let's start with the basics and ask, 'How does one define case study?' Let's break this concept up into its relevant pieces. Firstly, case means, 'A particular situation or example of something.' This situation may be comprised of states or state-like entities (regions or municipalities), organisations (firms or schools), social groups (race or age), events (revolutions or crises), or individuals (a biography or profile). Secondly, study, means, 'The activity of examining a subject in detail to discover new information.' By merging both of these meanings, a broad definition of case study is reached: A comprehensive investigation of a particular case (or cases) within a specific context, both of which are determined by the investigation interests (Gerring, 2016). When investigating the meaning of a case study, several associated terminologies arise, such as argument, observation and sample. An argument denotes the focal point of study and is defined as the theory, proposition or hypothesis driving the analysis. As observations govern the behaviour and use of variables in a case study, an observation can be said to define the strict boundaries of the units of analysis. Lastly, a sample is the data that are subject to analysis, which can either be singular or a collection of data (Gerring, 2016). The origin of the case study The debate around the origin of the case study continues. One school of thought suggests that the case study as a form of research is an ancient concept and has been used throughout recorded history. Another theory states that the case study as a method of education was invented in the 1880s by Christopher Columbus Langdell, who was the Dean of Harvard Law School between 1870 and 1895. Yet another group suggests that the case study as a methodology originated from French economist, engineer and sociologist Pierre Guillaume Frédéric Le Play around 1829, when he used this methodology to test his theories before publication. I am sure you have noticed the differences within these groups: the case study as a form of research; the case study as a method of education; and the case study as a methodology (Harrison et al., 2017). Even though there are different uses for case studies in these designations, all of these groups agree that, by the mid-to-late nineteenth century, case studies had become the norm as teaching tools for developing new theories and hypotheses. By the start of the twentieth century, industrialists began looking at using the case study to develop their own theories on efficiency, manufacturing, supply lines and so forth (Carter, 2018, Gerring, 2016, Harvard, 2016). Despite the different opinions on its origin, the use of the case study spiked in the 1970s and has only continued to grow since (figure 1). This is mainly because of the increase in attention to its approaches, including the development of several new approaches. This is in conjunction with a noticeable increase in the use of case studies in publications, both in the social and applied sciences, as case study research is considered a primary methodology in testing and proving new theories and hypotheses (Gerring, 2016). The types Case study as a form of research has many different forms, with each dictating different approaches and deploying different instruments. Discussing all of the types would result in a very dense list, so the main four types are discussed below (Harrison et al., 2017): - Descriptive (illustrative) case study: used to examine a familiar case in order to help others understand it. Its primary method is the description of the variables. - Exploratory case study: used to identify research questions within real-life contexts and situations. It is often deployed before large-scale investigations, making it is very popular in the social sciences, particularly political science. - Cumulative case study: used to gather information on the topic at hand at different times. This type is widely used for qualitative research. - Critical instance case study: used to determine the causes and consequences of an event, and investigates one or more phenomena. A critical instance case study can also be used to test a universal assertion. So far! In summary, it is safe to say that the case study is a method of analysis that is no longer confined to just developing theories and hypotheses. It is a technique of research that also makes a case for coming up with solutions for given problems. It is worth noting that, unlike most of the statistically-based studies, the main goal of creating a case study is to look for some new variables while you are conducting research. Simply put, the case study looks to the characteristics of the past and present to make sense of the future. Choosing which case study to analyse is usually the most important and difficult task in this research process. Therefore, a systematic framework that defines the research problems, questions and objectives needs to be created so as to make it easier to find the relevant case study that can address the research needs of the project. References CARTER, A. 2018. The History of the Case Study – Why It's Important [Online]. Available: https://www.improveyourwebcontent.com/the-history-of-the-case-study-why-its-important/ [Accessed]. GERRING, J. 2016. Case study research: Principles and practices, Cambridge University Press. HARRISON, H., BIRKS, M., FRANKLIN, R. & MILLS, J. Case study research: Foundations and methodological orientations. Forum Qualitative Sozialforschung/Forum: Qualitative Social Research, 2017. HARVARD. 2016. The Case Study Teaching Method [Online]. Harvard Law school Available: https://casestudies.law.harvard.edu/the-case-study-teaching-method/ [Accessed].
WS1: The First Brick Has Been Cast
Posted on 07-10-2021
Finally, it happened! The long-waited RE-DWELL ITN Lisbon Workshop, organised by ISCTE-UL, took place over three days between 22 and 24 September 2021, where there was a range of structured activities and lectures to keep attendants busy. More than 35 RE-DWELLers attended the event, including ESRs, supervisors, speakers and partners, and all were ready to engage and collaborate with one another and exchange their immense knowledge of affordability and sustainability in housing from a transdisciplinary perspective. Day one: Getting started As expected, the opening session was well organised and very motivational. It began with the welcoming address, which was followed by an information-exchange session between the ESRs and supervisors in which ideas were exchanged and important concepts discussed. Naturally, posters and abstracts were involved! Myself, Andreas Panagidis and Dr Krzysztof Nawratek teamed up and engaged in very elaborate discussions about our projects. This was where, for the first time, I was able to understand the aims of the other ESRs at a detailed level, and I can now say with confidence that I can see the whole puzzle clearer. It is thrilling to see how our projects work together on the path to delivering affordable and sustainable housing. Although the workshop was quite motivational, the highlights of the day were the introduction of the concept of BIP/ZIP and the tour to Eco Bairro of Boavista. "BIP-ZIP is a non-bureaucratic participatory budgeting model that invites citizens to develop and implement actions themselves in their neighbourhoods, which reinforces the social and territorial cohesion of the Lisbon municipality" (UA, 2018). Essentially, BIP/ZIP is a programme designed to get more citizens' input into the construction of cities. The tour to Eco Bairro of Boavista marked the end of the first day, with dozens of important questions answered about its planning, design, and the strategies used in achieving these goals. As a picture is worth a thousand words, Figure 1 has been included to explain this information. Day two: It only gets better A roundtable and the subsequent open debate were the highlights of the second day. A group of experts, researchers and academics (Prof. David Clapham, Prof. Gilles Debizet, Prof. Doina Petrescu and Prof. Ashraf Salama) discussed the meanings, concepts and methods of transdisciplinary research for affordable and sustainable housing from different perspectives. According to Prof. Salama, different backgrounds is one of the reasons behind the current difficulties, as he says, "When we sit with people of different disciplinary backgrounds, the first thing we say is, 'This is not how we do things,' and once you say that, you establish… boundaries between us and other people… Transdisciplinarity is the notion of triangulation: looking at affordability, sustainability and lifestyles together" (Salama, 2021). During the second half of the day, several important topics were discussed in a series of lectures delivered by the Casais Group: From the concepts and role of circular economies fostering sustainability and the necessity of digital transformation, to the use of building information modelling (BIM) and the industrialisation of construction leading to effective resource management. During the tour of one of Casais's projects, we witnessed the transformation that takes place in construction, from the pencil and block through to the use of BIM and modular design principles. Day three: Ethics is the name of the game The third day marked the end of the workshop. Focused and dynamic lectures were delivered by Prof. Karim Hadjri and Dr Krzysztof Nawratek. Everyone engaged in a hands-on workshop to understand the role of personal qualities and self-management in developing a successful project and, ultimately, a good PhD thesis. Ethics and data management were the hot topics during the session, for which a grounding principle was presented and clarified, which helped to shape our understanding and clarify the ways in which ethical and successful projects can be achieved. And, as usual, the day ended with a tour, this time to Marvila, where the role of innovation in social housing was demonstrated. Bacalhau à Brás Although this seems like a complicated technical term, it's a traditional dish made from cod fish that you must try when visiting Lisbon, as I assure you that it is very delicious! So much so that it was the most popular dish at the event. So, on day three and after many dishes of Bacalhau à Brás, our first workshop came to an end. I would like to take this opportunity to thank everyone who helped in organising or presenting at the event and to thank those who attended this amazing event. See you very soon at Nicosia! References SALAMA, A. 2021. Transdisciplinarity Research for Affordable and Sustainable Housing. Research Methodologies and Tools (Rmt1 Course). Lisbon workshop. UA. 2018. BIP-ZIP, Citizen Participation Mechanism [Online]. Lisbon: Urban Alternatives. Available: https://urbanalternatives.org/map/lisbon/bip-zip/ [Accessed October 2021].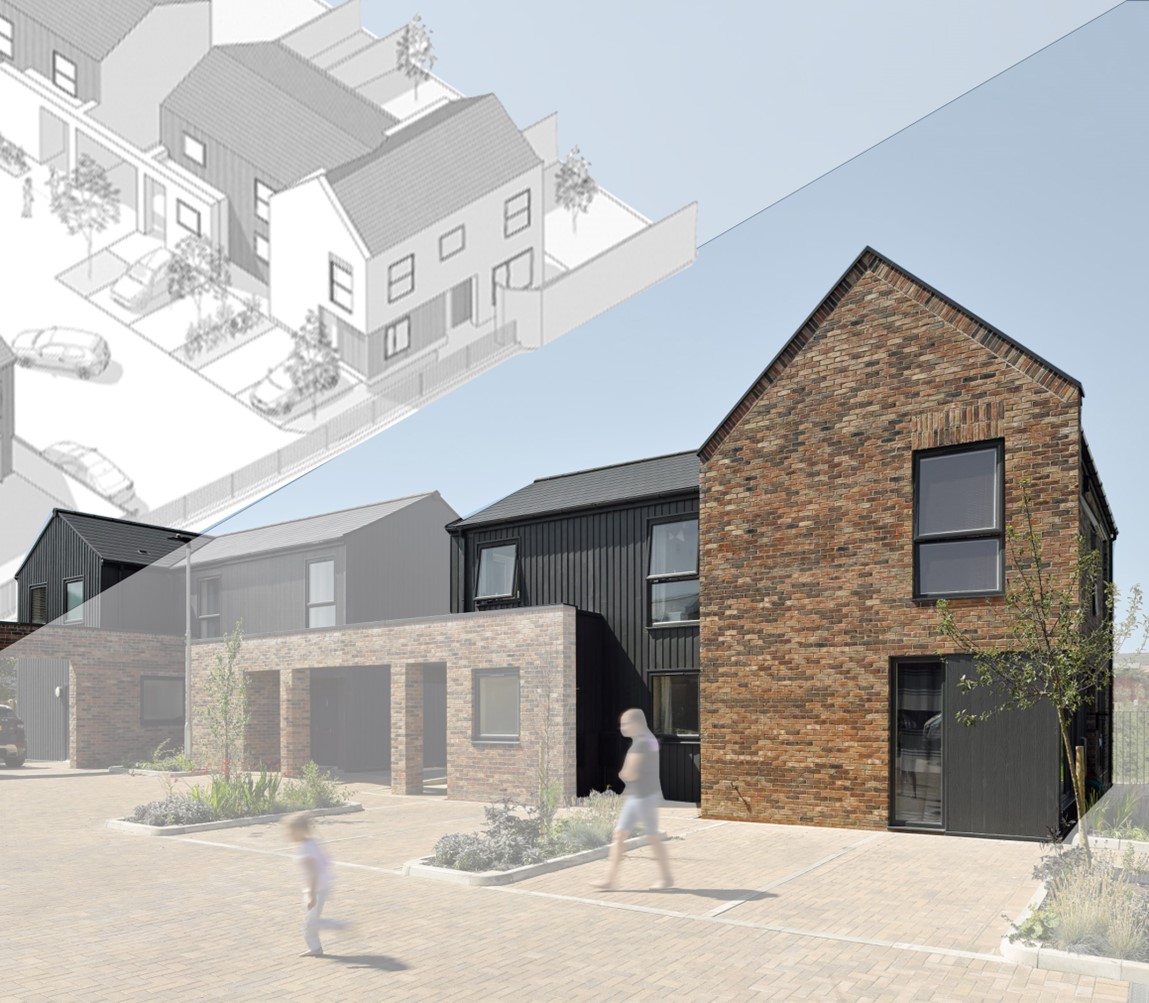 North Wingfield Road social housing complex.
Created on 25-11-2022
a) Design philosophy According to the Housing Design Awards, the design of the North Wingfield project took a contemporary design approach, combining the features of local vernacular architecture - as adopted from local farms - with the developer's vision and requirements for flexible, sustainable and innovative housing (HDA, 2021). The architectural office DK -Architects explains that this fusion is represented by massing the morphology of the project, traditional architectural elements (e.g. Dreadnought brick (roof), Janinhoff brick (walls)) with modern elements such as large glazing and aluminium cladding. This combination of materials not only provides an aesthetically pleasing appearance, but also helps to capture heat, ultimately reducing heating energy consumption for at least seven months of the year (DK-A, 2021). In addition, several innovative features have been adapted, including the well-planned use of space and the clear conceptual plans that extends beyond the interior spaces to the shared courtyard, which serves as a social gathering place for the tenants. The inspiration for the courtyard was derived from the local identity, the farmstead and the crew yard (HDA, 2021). At the same time, the use of a see-through fence, which extends the sightline into the rural surroundings, provides a calming splash of green colour in each residential unit. The semi-raised upper massing extends the courtyard and provides a semi-enclosed space that enhances the feeling of safety and security (DK-A, 2021). Meanwhile, the buildings in the front row clearly stand out from the surrounding buildings through the use of colours and materials and also serve as an entrance gate to the project (DK-A, 2021; HDA, 2021). Each dwelling has its own mini agricultural space, which has proven valuable for the well-being of the residents. b) Construction process The skeleton of the building utilises an off-site timber frame method of construction, adopting a semi-modular design principle (Davies & Jokiniemi, 2008). This construction method provides a structure with a superior thermal envelope that requires minimal maintenance and is a 'fit-and-forget' solution for the lifetime of the building. In addition, both labour and material costs were significantly reduced due to less reliance on craftsmanship and multiple suppliers. This is in line with the UK government plans to revamp construction regulations to encourage bold, creative and sustainable construction methods (Davies & Jokiniemi, 2008; Sterjova, 2017). The construction process started with ground treatment, followed by the casting of the foundations on site. Meanwhile, the timber frames were manufactured off-site at the supplier's factory, which helped to reduce construction work and thus carbon emissions. The frames were then transported to the site for fixing and external treatment, and all the construction work ran in parallel (Wheatley, 2020). The overall process can be seen in Figure 1. c) Sustainability integration At the sustainability level, the project worked on several areas to maximise the adaptation of sustainability features and minimise the impact on the natural environment (HDA, 2021). Creating sustainable buildings Through sustainable design and layout (e.g. orientation, maximising daylight, optimising solar gain). Creating high quality outdoor environments (e.g. public and private open spaces that provide shade and shelter and consider flood retention and multi-functional green spaces to protect wildlife). Use of sustainable water management techniques (e.g. use of sustainable drainage systems and consideration of surface water run-off). Use of sustainable waste management facilities for private and communal use (through the appropriate provision of waste and recycling bins). Focus on reducing the use of non-renewable energy. Reduction of carbon emissions The project has been designed in accordance with the highest level of building regulations and sustainability standards, in line with the Government's 10-year timetable for all new homes to be carbon neutral by 2016. Water recycling techniques (such as grey water and rainwater harvesting). Sustainable Transport (reducing reliance on the private car, incorporating practical and accessible sustainable transport patterns). d) Energy performance One of the tools to assess building energy efficiency in the UK is the Energy Performance Certificate (EPC), which is defined by the Department for Levelling Up, Housing and Communities as: A rating scheme that summarises the energy efficiency of buildings; it includes a certificate that gives a property an energy efficiency rating from A (most efficient) to G (least efficient) and is valid for 10 years (DLUHC, 2014). The EPC is produced using the Standard Assessment Procedure (SAP), which is defined by the Department for Business, Energy & Industrial Strategy as follows: The method used to assess and compare the energy and environmental performance of properties in the UK [...] it uses detailed information about the property's construction to calculate energy performance (DBEIS, 2013). The North Wingfield project has successfully achieved a (B) rating - equivalent to 84 out of a maximum possible 100 points with a high potential for an (A) rating equivalent to 95 points (DLUHC, 2021). This score is the result of The use of high-performance materials with very good thermal transmittance properties (walls: 0.20 W/m²K, roof: 0.11 W/m²K, floor: 0.09 W/m²K). Well-designed ventilation system that achieves a good air tightness indicator (air permeability 4.9 m³/h.m²). Low consumption of primary energy of 94 kWh/m2. Another indicator is the Environmental Impact Score (EIS), which shows the impact of a building on the environment through the estimated carbon dioxide (CO2) emissions calculated at the time of the EPC assessment (DLUHC, 2014). The higher the score, the lower the building's impact on the environment: like EPC labels, the environmental impact score is graded from A to G (DBEIS, 2014). The project generates 1.4 tonnes of CO2 annually. This is less than a quarter of the 6 tonnes emitted by an average household. By improving the EIS rating to A, CO2 production will be reduced to 0.3 tonnes, which will distinguish the project as one of the most environmentally friendly projects (DLUHC, 2021). Figure 2 shows the EPC and EIS breakdowns of the properties.
Participatory Approaches
Sustainability Built Environment
Area: Community participation
According to the Oxford English Dictionary, participation is "the act of taking part in an activity or event". Likewise, it can also mean "the fact of sharing or the act of receiving or having a part of something." It derives from old French participacion which in turn comes from late Latin participationem, which means "partaking" (Harper, 2000). References to participation can be found in many fields, including social sciences, economics, politics, and culture. It is often related to the idea of citizenship and its different representations in society. Hence, it could be explained as an umbrella concept, in which several others can be encompassed, including methodologies, philosophical discourses, and tools. Despite the complexity in providing a holistic definition, the intrinsic relation between participation and power is widely recognised. Its ultimate objective is to empower those involved in the process (Nikkhah & Redzuan, 2009). An early application of participatory approaches was the Participatory Rural Appraisal (PRA) which exerted a significant influence in developing new discourses and practices of urban settings (Chambers, 1994; Friedmann, 1994). In the late 1970s increasing attention was paid to the concept by scholars, and several associated principles and terminologies evolved, such as the participation in design and planning with the Scandinavian approach of cooperative design (Bφdker et al., 1995; Gregory, 2003). Participation in design or participatory design is a process and strategy that entails all stakeholders (e.g. partners, citizens, and end-users) partaking in the design process. It is a democratic process for design based on the assumption that users should be involved in the designs they will go on to use (Bannon & Ehn, 2012; Cipan, 2019; Sanoff, 2000, 2006, 2007). Likewise, participatory planning is an alternative paradigm that emerged in response to the rationalistic and centralized – top-down – approaches. Participatory planning aims to integrate the technical expertise with the preferences and knowledge of community members (e.g., citizens, non-governmental organizations, and social movements) directly and centrally in the planning and development processes, producing outcomes that respond to the community's needs (Lane, 2005). Understanding participation through the roles of participants is a vital concept. The work of Sherry Arnstein's (1969) Ladder of Citizen Participation has long been the cornerstone to understand participation from the perspective of the redistribution of power between the haves and the have-nots. Her most influential typological categorisation work yet distinguishes eight degrees of participation as seen in Figure 1: manipulation, therapy, placation, consultation, informing, citizen control, delegated power and partnership. Applied to a participatory planning context, this classification refers to the range of influence that participants can have in the decision-making process. In this case, no-participation is defined as designers deciding based upon assumptions of the users' needs and full-participation refers to users defining the quality criteria themselves (Geddes et al., 2019). A more recent classification framework that also grounds the conceptual approach to the design practice and its complex reality has been developed by Archon Fung (2006) upon three key dimensions: who participates; how participants communicate with one another and make decisions together, and how discussions are linked with policy or public action. This three-dimensional approach which Fung describes as a democracy cube (Figure 2), constitutes a more analytic space where any mechanism of participation can be located. Such frameworks of thinking allow for more creative interpretations of the interrelations between participants, participation tools (including immersive digital tools) and contemporary approaches to policymaking. Aligned with Arnstein's views when describing the lower rungs of the ladder (i.e., nonparticipation and tokenism), other authors have highlighted the perils of incorporating participatory processes as part of pre-defined agendas, as box-ticking exercises, or for political manipulation. By turning to eye-catching epithets to describe it (Participation: The New Tyranny? by Cooke & Kothari, 2001; or The Nightmare of Participation by Miessen, 2010), these authors attempt to raise awareness on the overuse of the term participation and the possible disempowering effects that can bring upon the participating communities, such as frustration and lack of trust. Examples that must exhort practitioners to reassess their role and focus on eliminating rather than reinforcing inequalities (Cooke & Kothari, 2001).
Created on 17-02-2022
Read more

->
Area: Design, planning and building
Sustainability of the built environment The emergence of the contemporary environmental movement between the 1960s and 1970s and its proposals to remedy the consequences of pollution can be seen as one of the first steps in addressing environmental problems (Scoones, 2007). However, the term "sustainable" only gained wider currency when it was introduced into political discourse by the Club of Rome with its 1972 report "The Limits to Growth", in which the proposal to change growth trends to be sustainable in the far future was put forward (Grober, 2007; Kopnina & Shoreman-Ouimet, 2015a; Meadows et al., 1972). Since then, the use of the term has grown rapidly, especially after the publication of the 1978 report "Our Common Future", which became a cornerstone of debates on sustainability and sustainable development (Brundtland et al., 1987; Kopnina & Shoreman-Ouimet, 2015a). Although the two terms are often used indistinctively, the former refers to managing resources without depleting them for future generations, while the latter aims to improve long-term economic well-being and quality of life without compromising the ability of future generations to meet their needs (Kopnina & Shoreman-Ouimet, 2015b; UNESCO, 2015). The Brundtland Report paved the way for the 1992 Earth Summit, which concluded that an effective balance must be found between consumption and conservation of natural resources (Scoones, 2007). In 2000, the United Nations General Assembly published the 8 Millennium Development Goals (UN, 2000), which led to the 17 Sustainable Development Goals (SDGs) published in 2016 (UN, 2016). The 17 SDGs call on all countries to mobilise their efforts to end all forms of poverty, tackle inequalities and combat climate change (UN, 2020; UNDP, 2018). Despite the rapidly growing literature on sustainability, the term remains ambiguous and lacks a clear conceptual foundation (Grober, 2007; Purvis et al., 2019). Murphy (2012) suggests that when defining sustainability, the question should be: Sustainability, of what? However, one of the most prominent interpretations of sustainability is the three pillars concept, which describes the interaction between the social, economic and environmental components of society (Purvis et al., 2019). The environmental pillar aims to improve human well-being by protecting natural capital -e.g. land, air and water- (Morelli, 2011). The economic sustainability pillar focuses on maintaining stable economic growth without damaging natural resources (Dunphy et al., 2000). Social sustainability, on the other hand, aims to preserve social capital and create a practical social framework that provides a comprehensive view of people's needs, communities and culture (Diesendorf, 2000). This latter pillar paved the way for the creation of a fourth pillar that includes human and culture as a focal point in sustainability objectives (RMIT, 2017). Jabareen (2006) describes environmental sustainability as a dynamic, inclusive and multidisciplinary concept that overlaps with other concepts such as resilience, durability and renewability. Morelli (2011) adds that it can be applied at different levels and includes tangible and intangible issues. Portney (2015) takes Morelli's explanation further and advocates that environmental sustainability should also promote industrial efficiency without compromising society's ability to develop (Morelli, 2011; Portney, 2015). Measuring the built environment sustainability level is a complex process that deploys quantitative methods, including (1) indexes (e.g. energy efficiency rate), (2) indicators (e.g. carbon emissions and carbon footprint), (3) benchmarks (e.g. water consumption per capita) and (4) audits (e.g. building management system efficiency) (Arjen, 2015; Berardi, 2012; James, 2014; Kubba, 2012). In recent years, several rating or certification systems and practical guides have been created and developed to measure sustainability, most notably the Building Research Establishment Environmental Assessment Method (BREEAM) introduced in the UK in 1990 (BRE, 2016) and the Leadership in Energy and Environmental Design (LEED) established in the US in 2000 (USGBC, 2018). In addition, other overlapping methodologies and certification frameworks have emerged, such as the European Performance of Buildings Directive (EPBD) in 2002 (EPB, 2003) and the European Framework for Sustainable Buildings, also known as Level(s) in 2020 (EU, 2020), amongst others. The sustainability of the built environment aims to reduce human consumption of natural resources and the production of waste while improving the health and comfort of inhabitants and thus the performance of the built environment elements such as buildings and spaces, and the infrastructure that supports human activities (Berardi, 2012; McLennan, 2004). This aim requires an effective theoretical and practical framework that encompasses at least six domains, including land, water, energy, indoor and outdoor environments, and economic and cultural preservation (Ferwati et al., 2019). More recently, other domains have been added, such as health and comfort, resource use, environmental performance, and cost-benefit and risk (EU, 2020). Sustainability of the built environment also requires comprehensive coordination between the architectural, structural, mechanical, electrical and environmental systems of buildings in the design, construction and operation phases to improve performance and avoid unnecessary resource consumption (Yates & Castro-Lacouture, 2018).
Created on 24-06-2022
Read more

->
Alsaeed, M. (2022, August). Environmental sustainability of future social housing [Conference presentation]. The New Housing Researchers Colloquium (NHRC), in the European Network for Housing Research (ENHR) Conference 2022. Barcelona, Spain.
Posted on 21-06-2022
Alsaeed, M. (2022, December). Mode ll Science: Exploring a common ground of knowledge production in the fields of housing and sustainability [Conference abstract]. RE-DWELL Conference: Housing co-creation for tomorrow's cities conference, Grenoble, France.
Posted on 20-06-2022