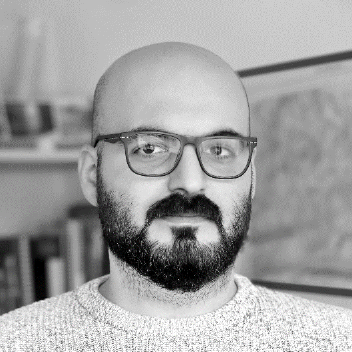 Mahmoud is an architect and urban planner with more than 7 years of professional experience in engineering consultancy in one of the leading firms in the Middle East and North Africa (MENA) region. He holds a bachelor's degree in Architectural Engineering (bac+5) from Al-Ahliyya Amman University (AAU) in Jordan and a Master of Science degree in Urban Planning and Design (MUPD) from Qatar University, and a second master's degree in International Cooperation in Urban Planning (ICUP), from Grenoble University - Institute of Planning and Alpine Geography, France.

He is certified as Green Associate (LEED GA) from the United States Green Building Council (USGBC), Certified Green Professional (CGP) from Gulf Organization for Research and Development (GORD), a member of the National Fire Protection Association (NFPA), and an International Associate from American Institute of Architects (AIA).

During his years of study, he published several articles and book chapter in Q1 and Q2 journals addressing sustainability and computational technology applications and role in resource management especially water and energy. His research interests lie in sustainable design and planning, intelligent resource management, and social housing planning.
Environmental Sustainability of Future Social Housing
Environmental sustainability and resource efficiency are vital concepts to improve and protect our planet. Both concepts are also relevant to housing design, construction and use. With the support of local housing communities, the UK social housing sector is set to increase rapidly. In the UK, housing accounts for 30 per cent of the total energy use, 27 per cent of UK carbon dioxide emissions, while at the same time, social housing forms up to 18 per cent of total housing stock. Therefore, we must reconsider new ways of building sustainable and affordable homes that improve the quality of the built environment and create better places for people to live.
This project addresses two challenges. On the one hand, it establishes a clearer conceptual understanding of low-cost sustainable housing by investigating the definitions, principles, and theories associated with its construction. On the other hand, it examines sustainability practices currently in use by looking at the sustainability tools, guidelines, codes, and standards for achieving low-carbon homes. Consequently, this project will answer the following questions in the UK context: how do we define and measure housing sustainability? What tools can be used to achieve low-carbon housing? How do we achieve a decarbonized housing sector?
A mixed methods research design will be used. Qualitative instruments, including a literature review and case studies analysis, will identify current sustainability definitions, meanings and methods of practice. Meanwhile, quantitative instruments focused on statistical reports and sustainability codes aim to review the existing assessment methods and develop a comprehensive understanding of sustainability assessment principles.
The planned outcome of this project is to develop a comprehensive framework that promotes the sustainability of social housing. This framework will be developed in collaboration with relevant stakeholders, including local social housing communities. It will include a theoretical database that defines the theories and principles of "low-carbon design and planning of housing"; at the same, it will form a clear, practical guideline for achieving "decarbonized housing" by improving current standards and codes of practice, therefore bridging the gap between theories of housing sustainability and actual practices of housing construction in the UK.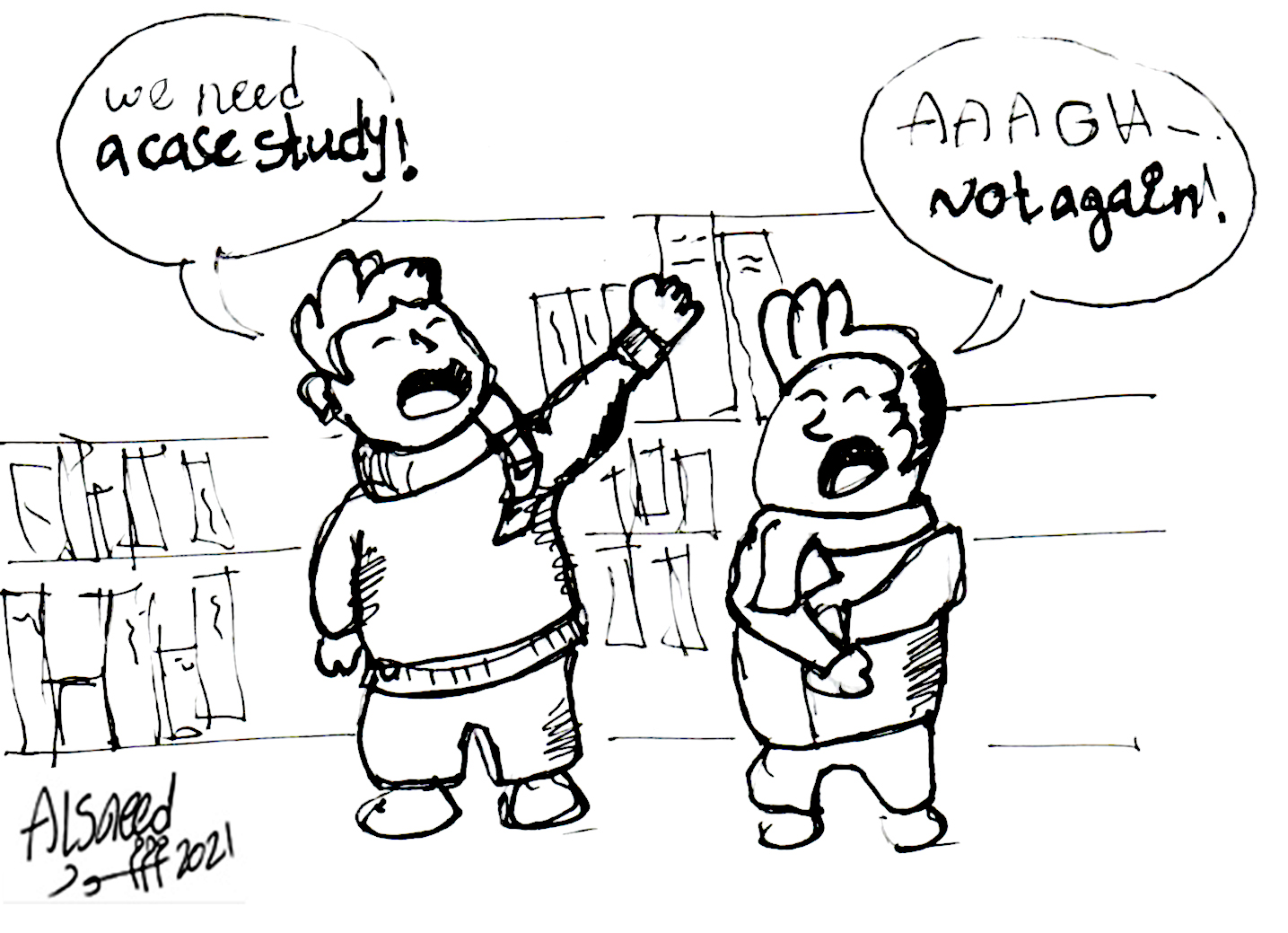 The case study decoder
Posted on 28-10-2021
Case study analysis. These are the three most confusing words – at least for me. Although being an architect has taught me the meaning and principles of case study selection and analysis, I still face difficulties with grasping the true benefits of the case study, specifically from the social sciences point of view. Therefore, in this blog post, I aim to clarify what the case study is, the history of the case study, and the different methodologies for investigating the case study. The 'case study' as a case study 'There are two ways to learn about a subject: One may study many examples at once, focussing on a few dimensions, or one may study particular examples in greater depth.' Gerring, 2016 Let's start with the basics and ask, 'How does one define case study?' Let's break this concept up into its relevant pieces. Firstly, case means, 'A particular situation or example of something.' This situation may be comprised of states or state-like entities (regions or municipalities), organisations (firms or schools), social groups (race or age), events (revolutions or crises), or individuals (a biography or profile). Secondly, study, means, 'The activity of examining a subject in detail to discover new information.' By merging both of these meanings, a broad definition of case study is reached: A comprehensive investigation of a particular case (or cases) within a specific context, both of which are determined by the investigation interests (Gerring, 2016). When investigating the meaning of a case study, several associated terminologies arise, such as argument, observation and sample. An argument denotes the focal point of study and is defined as the theory, proposition or hypothesis driving the analysis. As observations govern the behaviour and use of variables in a case study, an observation can be said to define the strict boundaries of the units of analysis. Lastly, a sample is the data that are subject to analysis, which can either be singular or a collection of data (Gerring, 2016). The origin of the case study The debate around the origin of the case study continues. One school of thought suggests that the case study as a form of research is an ancient concept and has been used throughout recorded history. Another theory states that the case study as a method of education was invented in the 1880s by Christopher Columbus Langdell, who was the Dean of Harvard Law School between 1870 and 1895. Yet another group suggests that the case study as a methodology originated from French economist, engineer and sociologist Pierre Guillaume Frédéric Le Play around 1829, when he used this methodology to test his theories before publication. I am sure you have noticed the differences within these groups: the case study as a form of research; the case study as a method of education; and the case study as a methodology (Harrison et al., 2017). Even though there are different uses for case studies in these designations, all of these groups agree that, by the mid-to-late nineteenth century, case studies had become the norm as teaching tools for developing new theories and hypotheses. By the start of the twentieth century, industrialists began looking at using the case study to develop their own theories on efficiency, manufacturing, supply lines and so forth (Carter, 2018, Gerring, 2016, Harvard, 2016). Despite the different opinions on its origin, the use of the case study spiked in the 1970s and has only continued to grow since (figure 1). This is mainly because of the increase in attention to its approaches, including the development of several new approaches. This is in conjunction with a noticeable increase in the use of case studies in publications, both in the social and applied sciences, as case study research is considered a primary methodology in testing and proving new theories and hypotheses (Gerring, 2016). The types Case study as a form of research has many different forms, with each dictating different approaches and deploying different instruments. Discussing all of the types would result in a very dense list, so the main four types are discussed below (Harrison et al., 2017): - Descriptive (illustrative) case study: used to examine a familiar case in order to help others understand it. Its primary method is the description of the variables. - Exploratory case study: used to identify research questions within real-life contexts and situations. It is often deployed before large-scale investigations, making it is very popular in the social sciences, particularly political science. - Cumulative case study: used to gather information on the topic at hand at different times. This type is widely used for qualitative research. - Critical instance case study: used to determine the causes and consequences of an event, and investigates one or more phenomena. A critical instance case study can also be used to test a universal assertion. So far! In summary, it is safe to say that the case study is a method of analysis that is no longer confined to just developing theories and hypotheses. It is a technique of research that also makes a case for coming up with solutions for given problems. It is worth noting that, unlike most of the statistically-based studies, the main goal of creating a case study is to look for some new variables while you are conducting research. Simply put, the case study looks to the characteristics of the past and present to make sense of the future. Choosing which case study to analyse is usually the most important and difficult task in this research process. Therefore, a systematic framework that defines the research problems, questions and objectives needs to be created so as to make it easier to find the relevant case study that can address the research needs of the project. References CARTER, A. 2018. The History of the Case Study – Why It's Important [Online]. Available: https://www.improveyourwebcontent.com/the-history-of-the-case-study-why-its-important/ [Accessed]. GERRING, J. 2016. Case study research: Principles and practices, Cambridge University Press. HARRISON, H., BIRKS, M., FRANKLIN, R. & MILLS, J. Case study research: Foundations and methodological orientations. Forum Qualitative Sozialforschung/Forum: Qualitative Social Research, 2017. HARVARD. 2016. The Case Study Teaching Method [Online]. Harvard Law school Available: https://casestudies.law.harvard.edu/the-case-study-teaching-method/ [Accessed].
WS1: The First Brick Has Been Cast
Posted on 07-10-2021
Finally, it happened! The long-waited RE-DWELL ITN Lisbon Workshop, organised by ISCTE-UL, took place over three days between 22 and 24 September 2021, where there was a range of structured activities and lectures to keep attendants busy. More than 35 RE-DWELLers attended the event, including ESRs, supervisors, speakers and partners, and all were ready to engage and collaborate with one another and exchange their immense knowledge of affordability and sustainability in housing from a transdisciplinary perspective. Day one: Getting started As expected, the opening session was well organised and very motivational. It began with the welcoming address, which was followed by an information-exchange session between the ESRs and supervisors in which ideas were exchanged and important concepts discussed. Naturally, posters and abstracts were involved! Myself, Andreas Panagidis and Dr Krzysztof Nawratek teamed up and engaged in very elaborate discussions about our projects. This was where, for the first time, I was able to understand the aims of the other ESRs at a detailed level, and I can now say with confidence that I can see the whole puzzle clearer. It is thrilling to see how our projects work together on the path to delivering affordable and sustainable housing. Although the workshop was quite motivational, the highlights of the day were the introduction of the concept of BIP/ZIP and the tour to Eco Bairro of Boavista. "BIP-ZIP is a non-bureaucratic participatory budgeting model that invites citizens to develop and implement actions themselves in their neighbourhoods, which reinforces the social and territorial cohesion of the Lisbon municipality" (UA, 2018). Essentially, BIP/ZIP is a programme designed to get more citizens' input into the construction of cities. The tour to Eco Bairro of Boavista marked the end of the first day, with dozens of important questions answered about its planning, design, and the strategies used in achieving these goals. As a picture is worth a thousand words, Figure 1 has been included to explain this information. Day two: It only gets better A roundtable and the subsequent open debate were the highlights of the second day. A group of experts, researchers and academics (Prof. David Clapham, Prof. Gilles Debizet, Prof. Doina Petrescu and Prof. Ashraf Salama) discussed the meanings, concepts and methods of transdisciplinary research for affordable and sustainable housing from different perspectives. According to Prof. Salama, different backgrounds is one of the reasons behind the current difficulties, as he says, "When we sit with people of different disciplinary backgrounds, the first thing we say is, 'This is not how we do things,' and once you say that, you establish… boundaries between us and other people… Transdisciplinarity is the notion of triangulation: looking at affordability, sustainability and lifestyles together" (Salama, 2021). During the second half of the day, several important topics were discussed in a series of lectures delivered by the Casais Group: From the concepts and role of circular economies fostering sustainability and the necessity of digital transformation, to the use of building information modelling (BIM) and the industrialisation of construction leading to effective resource management. During the tour of one of Casais's projects, we witnessed the transformation that takes place in construction, from the pencil and block through to the use of BIM and modular design principles. Day three: Ethics is the name of the game The third day marked the end of the workshop. Focused and dynamic lectures were delivered by Prof. Karim Hadjri and Dr Krzysztof Nawratek. Everyone engaged in a hands-on workshop to understand the role of personal qualities and self-management in developing a successful project and, ultimately, a good PhD thesis. Ethics and data management were the hot topics during the session, for which a grounding principle was presented and clarified, which helped to shape our understanding and clarify the ways in which ethical and successful projects can be achieved. And, as usual, the day ended with a tour, this time to Marvila, where the role of innovation in social housing was demonstrated. Bacalhau à Brás Although this seems like a complicated technical term, it's a traditional dish made from cod fish that you must try when visiting Lisbon, as I assure you that it is very delicious! So much so that it was the most popular dish at the event. So, on day three and after many dishes of Bacalhau à Brás, our first workshop came to an end. I would like to take this opportunity to thank everyone who helped in organising or presenting at the event and to thank those who attended this amazing event. See you very soon at Nicosia! References SALAMA, A. 2021. Transdisciplinarity Research for Affordable and Sustainable Housing. Research Methodologies and Tools (Rmt1 Course). Lisbon workshop. UA. 2018. BIP-ZIP, Citizen Participation Mechanism [Online]. Lisbon: Urban Alternatives. Available: https://urbanalternatives.org/map/lisbon/bip-zip/ [Accessed October 2021].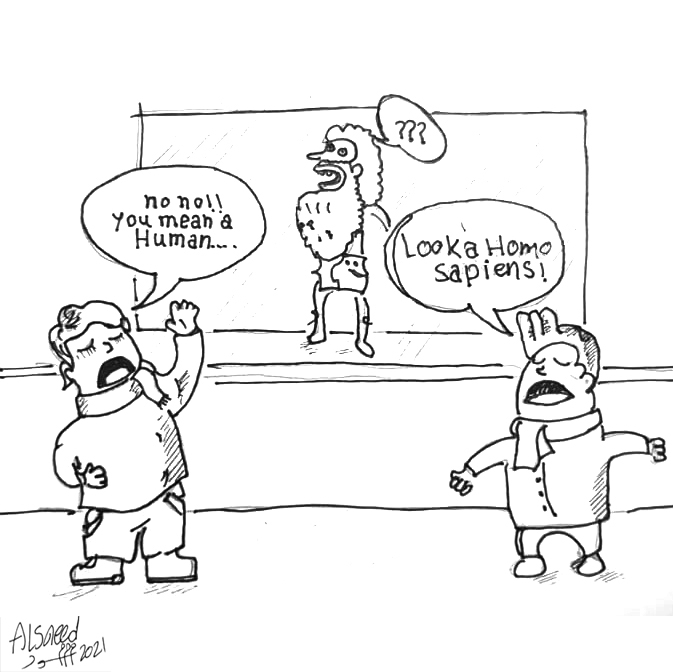 Polyglot researcher
Posted on 30-08-2021
"Clean up concepts, don't leave them in the soft language of ideology." François Jullien, 2017 While working on a collaborative project between the PACT laboratory in France and Michigan University in the United States, I realized that a word doesn't necessarily have the same meaning in different languages. Worse still, it can mean the opposite, leading to a serious misunderstanding. For example, there is a fundamental difference between the definitions of urban structure in France and the United States. Some terms don't even exist in the language of one country or the other – despite them sharing the same roots and source. "A successful researcher must possess the ability to comprehend, dismantle and explain complex ideas." A researcher's skills extend beyond processes and scientific dialogues. A researcher must engage with everyone, regardless of their background. Comprehending the meanings of terms in other languages and their own is a vital skill for any researcher. They must know the etymology, differences in definitions, and the origin of the terms. Seeing beyond the obvious meaning is an acquired skill that takes time to hone Goodwill is not enough "A false but clear and precise idea will always have more power in the world than a true but complex one." Alexis de Tocqueville, 1835 Research is performed by using systematic methods to achieve specific goals and improve our lives. Maintaining trust in the good intentions of research is essential, but it is clear that many researchers today fail to touch people's lives. Therefore, their work must be considered a failure, even if it achieves its academic objectives. Have you ever wondered why people don't enjoy hearing a scientist explain an important topic, such as the impact of climate change or the dangers of desertification? Most scientists use sophisticated and specialist language, with an abundance of facts and dry statistics. As these are difficult to understand, the speakers don't capture the imagination of the audience. Meanwhile, a YouTuber with a business degree may succeed in explaining the most complicated aspects of quantum physics and get millions of views in less than a month. (Funnily enough, I only understood the origin of dark matter after watching a 13-year-old YouTuber explaining it.) However, a highly trained and educated physicist might not manage to convince even 20 people to attend their lecture. It's not only the visual attraction or presentation techniques that draw people in. It's also the type of language used, the speaker's ability to convey meaning clearly and with simple terminology, and the vital skill of being a polyglot researcher in an era when language could either drive us apart or bring us closer together. In the end, we must keep in mind that thinking from multi-dimensional perspectives is beneficial not only for research but also for life. What you believe to be absolute may change, and accepting those differences is the key to success. We must familiarize ourselves with terminology in related fields, too, as transdisciplinary research is the new norm. And using dictionaries is not old-fashioned! Watch this (The Power of Words) Read this (Planning language, planning identity…) Think about this: (What does the word suburbs mean in English? And what does périurbain mean in French?)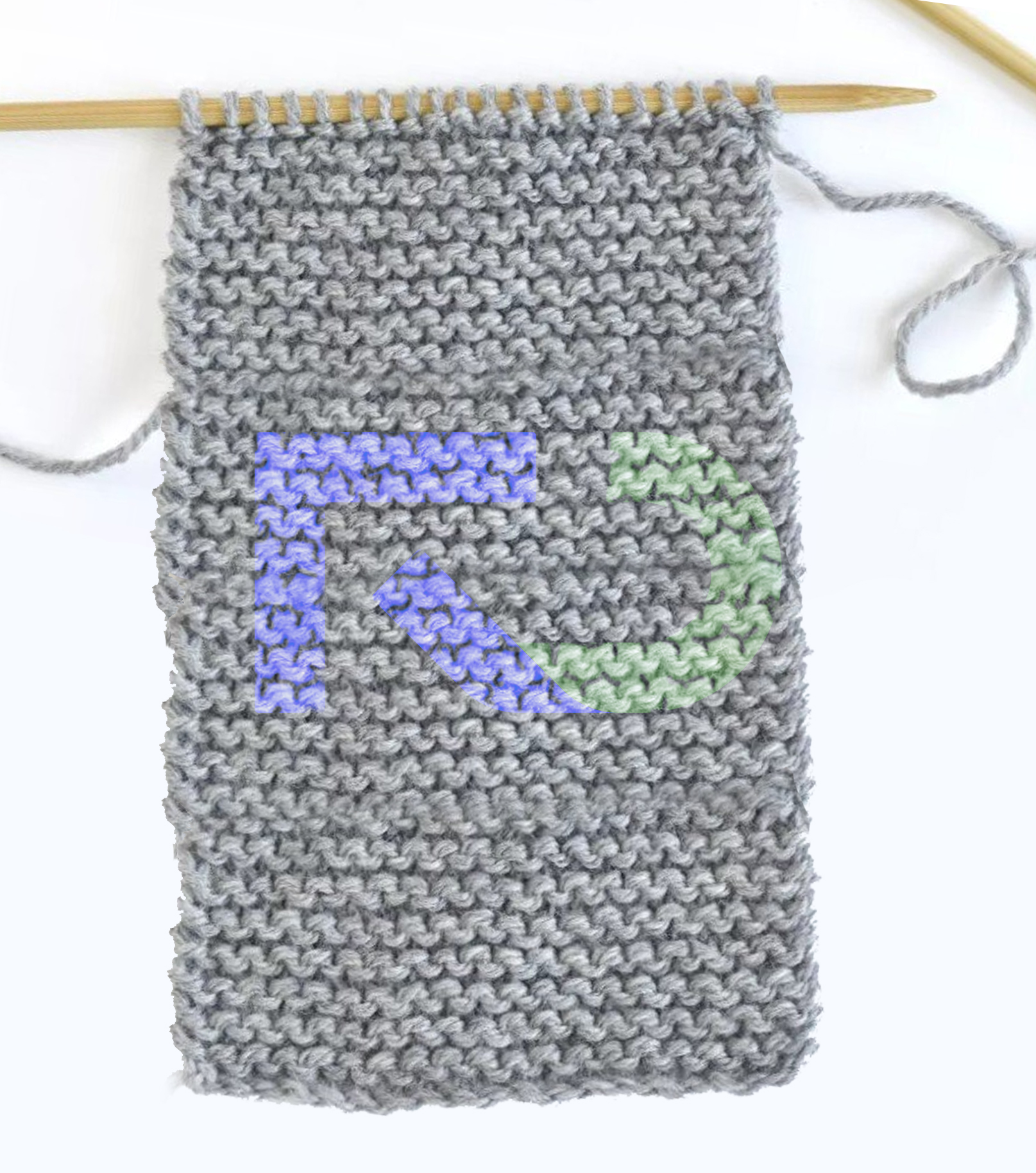 Well begun is half done!
Posted on 18-07-2021
Once in a blue moon. "RE-DWELL committee has agreed on awarding you ESR position … March 2021", a very simple sentence but it changed everything for 15 young passionate researchers. Time runs quickly, leaving you to wonder; is this the new chapter? Am I ready? What is next? Now I am a researcher in Marie-Curie International Training Network, which is the new fountain of knowledge not only for the new 15 Early Stage Researcher (ESRs) but for many preceding scholars. It works not only to support future researchers but also to solve the issue of social housing in a very unique and futuristic way deploying the strength of transdisciplinary research, sustainability concepts and affordability principles. Not to mention it paves our path in pursuing the success of our individual projects as part of RE-DWELL overall goals. Well begun is half done. A few months later and on the 2nd July, we have attended our first kick-off session, followed by three comprehensive sessions, where more than 50 professionals, academics and researchers (from all over the world) have gathered for the first time. All the 15 RE-DWELLers, partners and supervisors have presented themselves in very inventive ways. Overall, the four sessions were exciting. The organizers have established a set of innovative exercises in small groups allowing everyone to meet the other RE-DWELLers and exchange the ideas and goals of the individual projects. The ball of wool. The exercises prepared were very interactive and motivational; I have engaged with at least 12 RE-DWELLers, the level of professionalism and creativity of everyone fascinated me. Behind my 13inc screen, I met architects, urban planners, and social and political scientists and even environmental engineers engaging in very sophisticated and informed discussions, "a beehive," you might say, all of us working to understand the meaning and goals of sustainability, affordability through the eyes of transdisciplinary research. I have learned so many things in less than a couple of hours, it was my first time to paddle around "transdisciplinary" and I could say it is a deep ocean of intersecting knowledge that makes you wants more. The heroes of 01010: Álvaro, my cam is not working! Interactive boards, separate discussion rooms, mind maps, virtual folders, and so many things were in place and ready for us, makes you wonder what incredible work and effort the organizers did. Finally, a couple of clicks on my keyboard is not enough to show appreciation to Leandro, Álvaro, Carla, Karim and everyone (with all the respect to the professional titles), but a promise to successful research outcome and a box of chocolate might help! Thanks to everyone, and I hope to see you soon in a COVID free world.