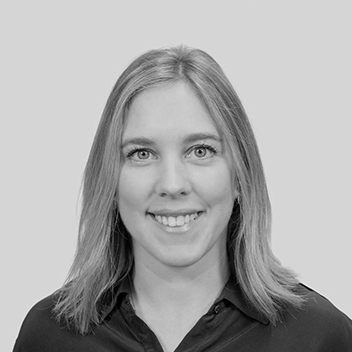 Carolina Martin is an experienced Architect with strong interests in affordable housing, adaptability and digital fabrication. She holds a Bachelor and Master degree in Architecture from the Polytechnic University of Valencia (2014) and a Master of Advanced Studies in Collective Housing from the Polytechnic University of Madrid and ETH Zürich (2019). Her final thesis "Coworking en el Cabanyal" was awarded with the Eduardo Torroja Award 2014 for its structural and constructive complexity, reinterpreting the traditional use of materials and repairing the city's urban fabric.

She has worked in several international offices in Valencia, London and Rotterdam, gaining professional experience in residential, office and mixed-use developments in different cultural backgrounds such as London, Japan or Taiwan. Her expertise in BIM has been an essential tool to design in an efficient, precise and agile way, especially in the technical and construction stages.

She believes that architecture should be a tool at the service of people, with the capacity to regenerate the city and help solve the current needs in society. Through the use of innovation, knowledge, research and addressing contemporary needs with the current digital tools, architecture should provide mass-customized solutions at a low cost and in a sustainable framework. She is confident that creating tailor-made dwellings and promoting circularity and adaptability will enhance a resilient and affordable housing stock.