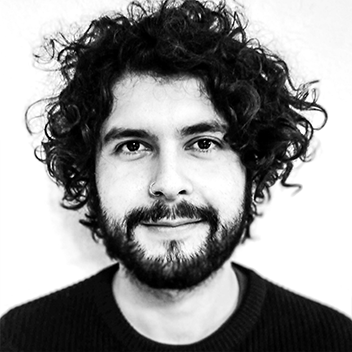 Leonardo holds a Bachelor of Architecture degree from the National University of Colombia. He has experience in design, regulatory coordination, and construction site supervision of housing projects in Bogotá. Likewise, he holds an Erasmus Mundus joint master's degree in international cooperation in urban development and urban planning between the Technical University of Darmstadt in Germany and the University Grenoble Alpes in France. He has collected experience in participatory design activities and co-creation sessions with communities in Colombia and Germany, by partaking in collective projects of capacitybuilding, urban upgrading, and grassroots movements in the crossroads of academic and professional scenarios.

Similarly, he has research experience in sustainable and affordable housing projects fostering participatory practices, the Sustainable Development Goals, and the New Urban Agenda, as part of an internship in the research laboratory CRAterre in Grenoble. In 2020, he defended his master's dissertation "Possibilities of participatory tools in the attainment of sustainable housing solutions: The case of Bogotá" receiving a "mention très bien" with commendations from the jury. This research focused on the production of social housing in the context of international frameworks of sustainability, and the impact of market-led housing systems, urban inequality, and gentrification when creating comprehensive policies and strategies.
April, 01, 2022
September, 17, 2021
Capturing the social value of design in housing regeneration projects: The potential of POE and learning loops in the built environment
The aim of this project is to develop a framework for capturing the social value of housing at a building scale in collaboration with the housing association Clarion. Post-occupancy evaluation (POE) is a promising methodology to gauge a project's capacity to meet social impact aims, comply with building regulations, and deliver improved sustainability and affordability (RIBA, 2020). It is subtly different to Building Performance Evaluation (BPE), whose scope tends to be limited to environmental impacts, performance benchmarks, and energy efficiency (Hay et al., 2017; Stevenson, 2019). POE has the potential to show what works in a building and what needs to be improved from the inhabitants' point of view. When it comes to housing, a decision on the height of a bench in a common space, the position of windows in relation to a playground or the size of a stairwell can impact the social value of a project. Although architects such as Herman Hertzberger speculate about these impacts they have not been subject to systematic study or brought into line with contemporary debates about the social value of housing. This thesis seeks to align the potential of the 'Capability approach' of Amartya Sen and Martha Nussbaum with debates on social value at the scale of a housing block.
The consideration of social value as an integral aspect of POE has been advocated by several publications in recent years (Behar et al., 2017; Samuel, 2020; Watson et al., 2016; Watson & Whitley, 2017). Social Value is understood as an umbrella term that encompasses the wider economic, social and environmental effects of any given activity; it is a concept that has become very prominent, especially in the UK after the advent of the Social Value Act in 2012 (UKGBC, 2020, 2021). Since then a great deal of progress has been made in incorporating the idea of measuring quantitatively the impact of projects in communities and in general in society. Nevertheless, when it comes to the establishment of the role of the construction field in its implementation, the transition has been sluggish (Samuel & Hatleskog, 2020). The social value of design is the focus of this thesis. This research aims to complement the body of knowledge devoted to understanding how buildings work, but bringing forward the human scale and the inhabitants' interaction with and behaviour in the space. In the end, architecture should be first about people and then about buildings; or in the words of Jan Gehl: "First life, then spaces, then buildings. The other way around never works".
Keywords: Post-Occupancy Evaluation; wellbeing assessment; housing regeneration; affordability by design; social value of design
References:
Behar, C., Bradshaw, F., Bowles, L., Croxford, B., Chen, D., Davies, J., Heaslip, M., Helliwell, T., Holgate, P., & Keeling, T. (2017). Building Knowledge: Pathways to Post Occupancy Evaluation.
Clapham, D., Foye, C., & Blyth, R. (2019). How should we evaluate housing outcomes?
Hay, R., Samuel, F., Watson, K. J., & Bradbury, S. (2017). Post-occupancy evaluation in architecture: experiences and perspectives from UK practice. Building Research & Information, 46(6), 698–710. https://doi.org/10.1080/09613218.2017.1314692
RIBA. (2020). Post Occupancy Evaluation An essential tool to improve the built environment.
Samuel, F. (2020). RIBA social value toolkit for architecture. Royal Institute of British Architects.
Samuel, F., & Hatleskog, E. (2020). Why Social Value? Architectural Design, 90(4), 6–13. https://doi.org/10.1002/AD.2584
Stevenson, F. (2019). Housing fit for purpose: Performance, feedback and learning. Routledge.
UKGBC. (2020). A guide to measuring the social value of buildings and places. https://www.ukgbc.org/ukgbc-work/delivering-social-value-measurement/
UKGBC. (2021). Framework for Defining Social Value. https://www.ukgbc.org/ukgbc-work/framework-for-defining-social-value/
Watson, K. J., Evans, J., Karvonen, A., & Whitley, T. (2016). Re-conceiving building design quality: A review of building users in their social context. Indoor + Built Environment : The Journal of the International Society of the Built Environment, 25(3), 509–523. https://doi.org/10.1177/1420326X14557550
Watson, K. J., & Whitley, T. (2017). Applying Social Return on Investment (SROI) to the built environment., 45(8), 875–891. https://doi.org/10.1080/09613218.2016.1223486
Reference documents

Research strategy.jpg
View
Housing regeneration in Europe: Possibilities for social value creation in the context of the Renovation Wave
In the framework of integrated plans such as the Renovation Wave and the European Green Deal, several urban renewal projects are to be implemented in cities across the continent in the coming years. This depicts a remarkable opportunity to channel expertise, decision-making and funds towards better practices and trigger a paradigm shift in city-making. Accordingly, the research question that will steer the development of this study is: How can the social value and wellbeing generated by housing projects be better captured and capitalized in the context of major urban regeneration schemes?
Housing projects that envision creating more cohesive and inclusive communities will be targeted in a series of data collection activities, planned to offer the possibility of experimenting with different methods, and considering all the actors involved. The methodology to be used is a mix of quantitative and qualitative data collection processes, incorporating methods like participatory action research, and selected from the array of existing Post-Occupancy Evaluation (POE) frameworks and social value toolkits for architecture, selected through a systematic literature review. The feedback acquired will be instrumental in informing the development of an own tailor-made social evaluating framework. The intention is to demonstrate the benefits of conducting POE and showcasing projects that reconcile affordability and sustainability. And ultimately inspire decision-makers, private developers, academia, and civil society to get on board.
The secondments that complement this research are fundamental for the creation of tangible and productive links between academia and industry. In this aspect, the findings obtained will potentially contribute to the institutions' own activities. Counting on Clarion's expertise in regeneration projects for carrying out data collection activities. Consequently, England and France are subjects of a comprehensive analysis, yet other countries participants of the RE-DWELL network remain considered possible sources of input that resonates with the research aims. This study emphasizes the great potential that resides in incorporating practices such as POE, wellbeing and quality of life and social value assessment when developing housing regeneration schemes. Hence, by leveraging on the experiences and momentum, the generation of new projects could be attained.
Keywords: Post-Occupancy Evaluation; social value; Renovation Wave; quality of life; housing regeneration; affordability by design; collaborative housing
Reference documents

Ricaurte_Leonardo_VideoAbstract.mp4
View

ESR15_Leonardo.pdf
View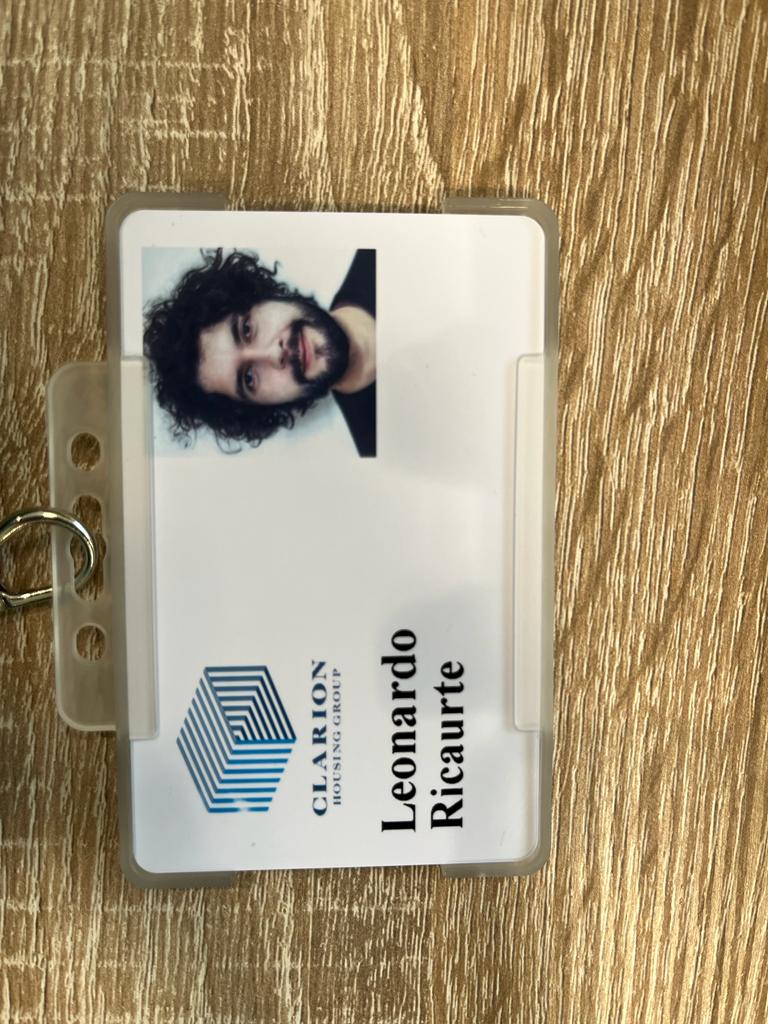 Creating impact through transdisciplinary housing research
Posted on 17-05-2023
To hear about the impact on society that academia and research are bringing about is becoming commonplace in discussions held by researchers in school meetings and doctoral conferences. The sector is evolving rapidly and donors increasingly want to see tangible evidence of the results and outcomes achieved by the projects they fund. It can be argued that this can bring undeniable pitfalls. This can inadvertently put pressure on universities to work, produce and compete in a field that increasingly resembles one of companies dominated by strict or rather unforgiving quantitative metrics presented on a spreadsheet in an annual report. The reality is that when researching complex societal issues, articulating the impact we create is almost as important as finding the perfect research question or formulating the best five-minute elevator pitch to explain what your contribution to knowledge is. Providing affordable and sustainable housing in Europe is a research endeavour that requires a kaleidoscope of lenses working together in unison. This network intends to do so, and the secondments are the vehicle that links the lecture hall with the field, the idea with the end product, and the research question with the answer. We could argue that, in this context, they play a pivotal role in creating an impact on society. My secondment in Clarion Housing, the largest provider of social housing in the UK with more than 125,000 homes across the country, began four months ago with a determined aim: to leverage the access granted to expertise, secondary data and, perhaps most valuable to my research, to the inhabitants of the housing estates. My project aims to interrogate the impact of housing design decisions on people's quality of life in the form of social value. As many researchers can attest, accessing and recruiting research participants can pose a colossal challenge to surmount to keep pace with the research plan. Housing associations hold a privileged middle-ground position between tenants and local authorities. By definition, they have an abiding commitment to their beneficiaries as long-term stewards of the homes. Their social function should characterise and define the operation and management of the existing stock as well as the provision of new developments. This role enables housing associations to have a profound impact on people's lives, not only on those they serve directly, but also on the functioning of the wider community in which they operate. In this context, the degree of engagement with housing practice and the contribution that the research project can gain from the collaboration with Clarion can never be equated with research conducted within the strict confines of a mono-disciplinary enquiry. Several practitioners at Clarion and partner organisations were interviewed about their approach to creating social value and the methods they use to measure and assess their impact on communities. At the same time, participant observation and interviews were conducted with the inhabitants of the estates to triangulate and obtain a comprehensive picture from the top-down and bottom-up. All of this has a particular interest in the long-term impacts of regeneration and development and the intangible outcomes associated with residents' well-being. But it is not just researchers who benefit from collaborating with industry partners. The position of a research secondee allows you to have something that sometimes becomes scarce in 'real-world' practice -time. Time to analyse, time to problematise and time to construe. A researcher's inquisitive lens can help mentors see things from a different angle. Often practitioners' embeddedness in the real world prevents them from seeing the obvious, and sometimes the obvious is also the hardest thing to prove. Both the mentor and the mentee need to display a range of transferable skills to navigate changing contexts and engage in meaningful discussions with the variety of stakeholders involved. This is where the knowledge transfer takes place. These experiences are the bottom line of transdisciplinary housing research projects such as RE-DWELL, where it is first crucial to develop a comprehensive and shared appreciation of the problem at hand in order to come up with actionable innovative solutions. This is often referred to as the development of common ground between investigators, a must-have for the co-production of knowledge. These reflections stem from the experience of conducting research in such a context and underpinned the course of the investigation while on my secondment at Clarion. The support of Dr Elanor Warwick has been fundamental to navigating this new scenario. Her extensive experience in deconstructing the boundaries between practice and academia, and the fact that she has been very much involved in the evolution of my PhD helped to make my time with the organisation highly productive. Broadening my understanding of the practical aspects of research in industry and the intrinsic constraints and demands of the sector. Currently, data collection is still in progress. The journey has been bumpy and is likely to continue to be so. This is part of the contingent nature of fieldwork. As some experienced community consultation researchers within the RE-DWELL network avow, delving into the confines of people's lives and experiences is an undertaking that requires tact and dexterity, rightly conferred by experience and perseverance. In the meantime, I will wear a pair of field boots of stubbornness and determination and continue to try to uncover the lived experience of life in between the buildings.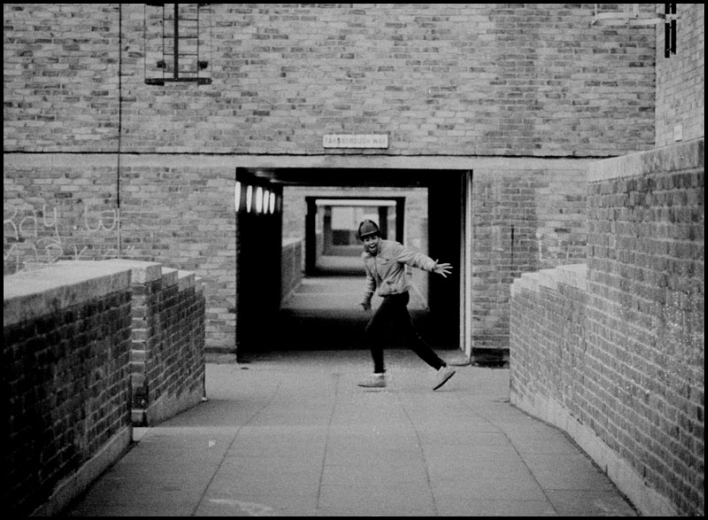 'we shape our buildings and afterwards our buildings shape us'
Posted on 07-02-2023
An academic secondment developed within the RE-DWELL network represents a remarkable opportunity to expand the boundaries of local academic setups, to foster collaboration and exchange, and ultimately to sow the seeds of transdisciplinary research. In my case, I had the chance to spend these two months at the IUGA, Institut d'urbanisme et de géographie alpine, of Grenoble Alps University. This was not only the perfect excuse for me to finally pick up the diploma of my Master's degree I had done there a few years ago and could not get because of COVID, but also to be once again among geographers and urbanists in this contrasting conurbation, recently awarded green capital of Europe, surrounded by the Alps, traversed by hundreds of kilometres of bike paths and coloured by vivid street art murals. The time there allowed me to refine but also problematise the conceptual and methodological framework of my research project. Oftentimes this can become one of the most challenging tasks in an investigation, and concepts such as theory, conceptual framework, methodology, etc. can be intimidating and difficult to handle. I decided to use some of the time I spent there and in view of a paper that I had to submit to the RE-DWELL conference, to re-imagine a possible different approach to assessing the social value of housing design through Post-Occupancy Evaluation (POE). In recent decades, architecture geographers have questioned the way buildings and urban spaces are studied. Focusing on their impact on society and on their users, they have used qualitative methods to conduct studies of life and everyday patterns of behaviour within spaces, providing a scholarship and expertise that could be used to better understand the impact of residential architecture through POE. The methodology of researchers such as Jacobs, who see buildings as "occupied performative events" (Jacobs, 2006, p.10), is particularly compelling. They view the process of meaning-making as one that is negotiated through socially mediated practises of everyday life. Accordingly, buildings are not static objects but living entities that are 'made' or 'unmade'. Therefore, a building is understood as such as long as its users and the systems that make it up reaffirm their relationships on a daily basis. Buildings and people are part of an assemblage where time also plays an essential role. In a way, this is not far from what Stewart Brand (1995) wanted to convey with the 'Shearing layers of change'. If buildings are made up of complex systems that are intertwined with their users, the methods needed to study them must be able to capture these intricate relationships, which cannot be explained exclusively from either a social or a technical perspective. These authors used actor-network theory ANT to formulate their investigations. This methodological approach to the analysis of inhabited spaces allows for a very complex representation of the various relationships that can exist between systems and inhabitants within buildings. The so-called 'building events' are the vehicle used by Jacobs et al. (2010), Lees & Baxter (2011) and Rose et al. (2010) to go about the investigation of the built environment by looking at the feel of buildings, feelings in buildings and feelings about buildings in a very detailed way (Rose et al., 2010), complemented by ethnographic methods and participant observation. These methods enabled them to unpack very revealing accounts of the experiences of housing estate residents, in which architectural features of key spaces within the realm of the housing estate are catalysts for human emotions that transcend the boundaries of physical space. Narratives that provide complementary insights into the territorialisation of feelings and emotions and the impact of places on citizens' quality of life. The way architects and other professionals involved in design do research on the built environment can benefit enormously by adopting systematic research methods in collaboration with academics. POE can become the backbone of the strategy that allows us to demonstrate the value we co-create and sustain learning loops within the praxis. And as this brief account shows, geographers can open up new avenues of collaboration through research that will hopefully yield a fuller picture of the relationships between people and the places they inhabit. References. Brand, S. (1995). How buildings learn: What happens after they're built. Penguin. Jacobs, J. M. (2006). A geography of big things. Cultural Geographies, 13(1), 1–27. https://doi.org/10.1191/1474474006EU354OA Jacobs, J. M., Cairns, S., & Strebel, I. (2010). More on "big things": building events and feelings. Transactions of the Institute of British Geographers, 35(3), 334–349. http://www.jstor.org/stable/40890991 Lees, L., & Baxter, R. (2011). A 'building event' of fear: thinking through the geography of architecture. Social & Cultural Geography, 12(2), 107–122. https://doi.org/10.1080/14649365.2011.545138 Rose, G., Degen, M., & Basdas, B. (2010). More on "big things": Building events and feelings. Transactions of the Institute of British Geographers, 35(3), 334–349. https://doi.org/10.1111/J.1475-5661.2010.00388.X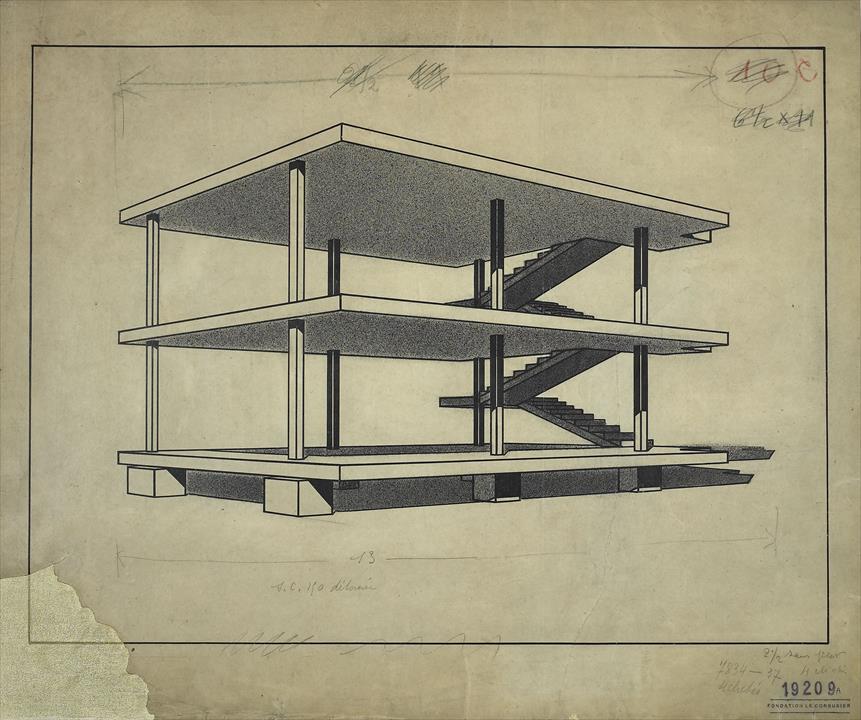 Decoding 'new' housing paradigms
Posted on 13-01-2022
Several attempts to elicit guidelines that holistically respond to the issue of understanding and creating an adequate built environment have been produced, especially since the second half of the previous century. Some of them are recognised and elevated as fundamental readings for urbanists and architects alike. However, the principles of what makes a good public space or the ideal spatial configuration of a housing complex, or the adequate allocation of open spaces and communal areas to recognise the needs of children; keep being ignored or at least relegated to theoretical scenarios held in academic setups or one-off experimental works. Buildings can be studied from a range of tenets, and through history there has always been a dominating paradigm. For Vitruvius, for instance, the ruling qualities that any architectural work might embody were compiled in three, i.e., firmitatis, utilitatis, venustatis, or stability, utility and beauty, those would be detailed in his influential book De Architectura. In the XX century, in full swing of the modernist movement, Le Corbusier portrayed what would become one of the most ground-breaking books in architecture, vers une architecture (1923), enunciating a new way of living and inhabiting, which in turn was followed by a series of principles that dictated the key elements to accomplish 'good' architecture with a particular fixation on residential buildings[1]. Form follows function, was one of the maxims that spearheaded modernist architecture and depicted the decided break up with the past, ornament in buildings would then become unnecessary and anachronic. The zeitgeist of each era fluctuates to respond to the most demanding needs inherent to that moment in time. From housing standardisation to adaptation The housing design that follows flexibility and adaptability tenets is not a novelty in architecture, a feature that can be traced in Mies van der Rohe's Weissenhofsiedlung (1927), or even more than a decade before that with Le Corbusier's modular prototype the Maison Dom-Ino (1914); the concept has been re-introduced by few contemporary authors like Jeremy Till and Tatjana Schneider, as a response to current housing struggles. According to them, flexible housing should be at the forefront of the contemporary housing agenda. By avoiding the obsolescence that comes with the short-termed mono-functional housing design, and replacing it with a long-term capacity to re-adapt to evolving needs and accommodate multiple ways of life, flexibility by design renders a solution that equates with sustainable practices very much needed in the housebuilding sector. Nowadays, climate degradation and the urgency of reducing carbon emissions have catapulted sustainability as a term that become part of the everyday jargon in a wide array of fields, an acute issue that has been at the forefront of the international debate in the recent COP26 summit in Glasgow in 2021. Architecture and the built environment are not exempt from this trend[2]. It has been argued that sustainability cannot be attained solely by using energy-friendly technologies, or incorporating labels like LEED or evaluation protocols like BREEAM (BRE Environmental Assessment Method). The triple bottom line of sustainability asserts a social dimension, and other interpretations go even further considering a fourth cultural variable attached to it (see the circles of sustainability). In that specific and often neglected niche, that of social and cultural sustainability, this study purports to focus on the housing domain. Perhaps one of the most harmful practices of the housebuilding sector is the fact that, akin to a tech company, the products, in this case, dwellings, are planned for obsolescence. Numerous examples of designing housing for obsolescence are portrayed by Till and Schneider in their seminal book Flexible Housing (2007). They contend that such a mindset, mainly enforced by developers and architects during the design stages of a project, is the culprit of major disturbances in the urban layout in cities nowadays. Energy poverty, speculation, gentrification, spiralling land cost and urban segregation, could be attributed, at least to some extent, to poor planning practices and an impossibility, deliberate or accidental, of thinking of housing as the most important asset in our cities. This implies bearing in mind the whole life-cycle of a project and the consequences that go beyond the handover of a housing unit. Thus, a dwelling must be seen as an activity rather than seen as an object. And similarly perceived as a social asset rather than as an economic asset from a consumerism perspective. A rather complementary vision to the one contended by John Turner already in 1976 in Housing by People: Towards Autonomy in Buildings Environments. Whereby, though in a totally different context, the barriada or informal settlement in Peru, he recognises housing as a process in which the users are directly implicated. The process or the housing pathway derived from the housing practices as Clapham suggests (2002), evidence that the evolution of a housing development, along with people's housing careers, continues very much after dwellings have been sold or rented; and therefore, there must be a different approach towards housing design and production. As Till and other authors argue, flexibility and adaptability do not mean that architects are no longer relevant or that every design decision is passed to the users. Architects, according to these precepts, work more as enablers or facilitators, a veritable different approach from the controlling and godlike paradigm that accompanied architectural practice in the XX century, especially during modernism. A good design goes beyond the moment a project is handed over, the life-cycle of a housing scheme must be fully considered from the initial stages of design. A good design is one that recognises that needs change over time and that users are not static, families are formed, grow and reduce. As opposed to what Andrew Rabeneck has called 'tight-fit-functionalism', that is the design that follows specific requirements and that can only accommodate determined uses designated by a type of furniture layout. This attitude condemns the typology, and by extension the building, to obsolescence. That is a house that can only accommodate a family-type, a default user. Lifestyles are more fluid than ever before, the way people live has evolved especially in multicultural setups. It is no longer possible to make generalising assumptions over people needs and expectations. In other cultures, the notion of a house might have different connotations than in a traditional north European scenario. Yet, housing solutions seem to fail to respond effectively to a myriad of ways of life and aspirations. These challenges are not new and as it has been established, these debates were held decades ago. Nevertheless, the same question that Marcus and Sarkissian made in their book Housing as if people mattered: Site design guidelines for the planning of medium-density family housing (1986), four decades in the past, still remains: "If research on people-housing relations now exists, why are the design professions not using it?" (p.5). The empirical research that my thesis is pushing forward purports to give equitable significance to what happens inside, outside and in-between dwellings, and that is the reason that supports the intertwining of Marcus and Sarkissian's work with the one of Schneider and Till. Marcus and Sarkissian put it clearly when insisting: "A particular program, and the resulting built environment, may be well conceived to cope with the current daily needs of, say families with young children, but what happens when the children become teenagers or when half of the original nuclear families become single-parent families or grouping of unrelated adults? Design flexibility is often recommended, but an ambiguous space in year I is often equally ambiguous (and leads to equally ambiguous serious problems) in year 15." (p.7) One of the main misconceptions that as many authors cited before this research aim to address, is the idea of housing seen as a disposable commodity. People should not have to move out when their personal circumstances change, because their dwelling is not suitable anymore. Such a capitalist view of real estate, especially housing, is not socially responsible let alone environmentally sustainable. Housing provision seen through the lenses of affordability and sustainability goals must incorporate POE, social value and flexibility whether it intends to holistically respond to current concerns. When carrying out Post-occupancy evaluation of a regeneration project there are a series of tenets that shall be permanently referred to during the data collection: User participation, Flexibility by design, Affordability by design and sustainability. Then it will be clear what makes a regeneration project succeed and what aspects are crucial to monitor. This is where the responses and data collected can come in handy. As an analogue research endeavour to that carried out by Marcus and Sarkissian, this research can possibly deliver an updated roadmap for generating social value through regeneration schemes to be further applied, in this case by Clarion in other ventures. Likewise, any housing association, social landlord or non-profit investor that is actively involved in regeneration schemes, can consider these aspects as part of its comprehensive social value approach. [1] In Les cinq points de l'architecture moderne (1927), Le Corbusier along with Pierre Jeanneret, would compile their recipe of the modern architecture : The Pilotis, Roof gardens, Free plan, Ribbon windows, and Free façade. The Unité d'habitation in Marseille (1952) represents the epitome of these principles applied to residential architecture, a formula that would be further implemented in other sites in the years on. [2] Especially knowing that at least 8% of global emissions are produced by the cement industry alone without considering other unsustainable building techniques (Ellis, et al. 2020). References Clapham, D., 2002. Housing pathways: A post modern analytical framework. Housing, theory and society, 19(2), pp.57-68. Ellis, L.D., Badel, A.F., Chiang, M.L., Park, R.J.Y. and Chiang, Y.M., 2020. Toward electrochemical synthesis of cement—An electrolyzer-based process for decarbonating CaCO3 while producing useful gas streams. Proceedings of the National Academy of Sciences, 117(23), pp.12584-12591. Le Corbusier, 1946. Towards a new architecture. London: Architectural Press. Marcus, C.C. and Sarkissian, W., 1986. Housing as if people mattered: Site design guidelines for the planning of medium-density family housing (Vol. 4). Univ of California Press. Rabeneck, A., Sheppard, D. and Town, P., 1973. Housing flexibility. Architectural Design, 43(11), pp.698-727. Rowland, I.D. and Howe, T.N. eds., 2001. Vitruvius:'Ten books on architecture'. Cambridge University Press. Schneider, T. and Till, J., 2007. Flexible housing. Architectural press. Schneider, T. and Till, J., 2005. Flexible housing: opportunities and limits. Arq: Architectural Research Quarterly, 9(2), pp.157-166. Till, J. and Schneider, T., 2005. Flexible housing: the means to the end. ARQ: architectural research quarterly, 9(3-4), pp.287-296. Turner, J., 1976. Housing by People: Towards Autonomy in Building Environments. Marion Boyars Publishers.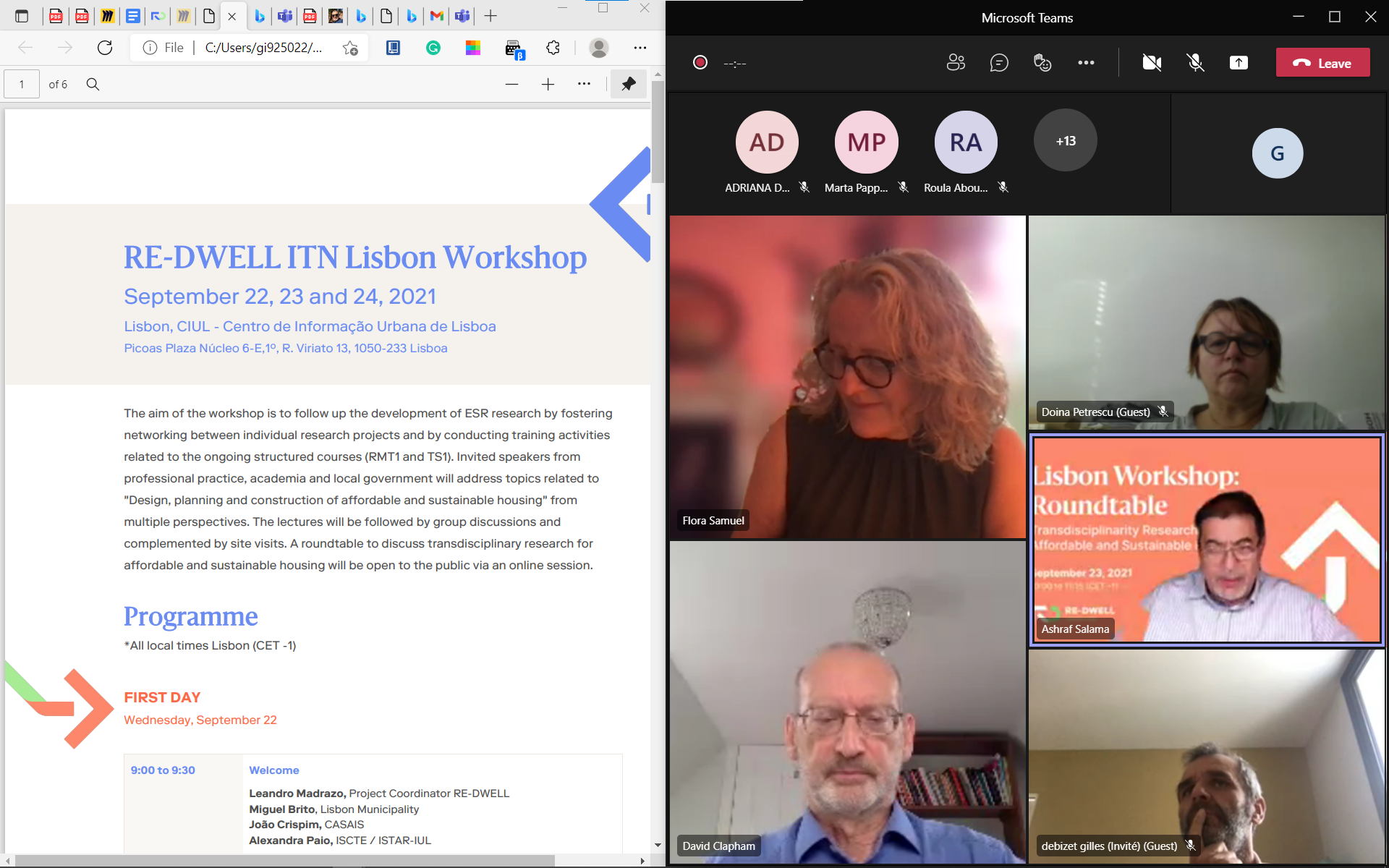 Chega de Saudade, see you next time!
Posted on 29-09-2021
The RE-DWELL Lisbon workshop was a particularly challenging experience for me. It was the very first time that the entire cohort of ESR's would summon, several lectures and guest speakers would come to complement and enrich the variety of perspectives on the issues that interest us the most. The three-days programme seemed an utterly refreshing event that would inspire us to take off in this research journey. Lisbon was the perfect scenery, with its distinctive pleasant weather, sinuous alleys full of history and architectural enchant. But also with an acute housing crisis that demands immediate solutions. All of this sounds quite positive, so you might be wondering why it ended up being so challenging. Well, simply because I was the only one that couldn't make it to Lisbon. That's right, the Coronavirus post-pandemic world kept stubbornly making my life difficult and what in other times would entail a really simple trip from London to Lisbon, now meant the possibility of going back to quarantine afterwards. So, I had to catch up with the team in activities that were clearly designed to be carried out within the classroom, hands-on, organic and open to, perhaps one of the most exciting aspects of (on site)-human interaction, unpredictability. The unpredictability that leads to opportunities, the doses of chaos that make workshops a fruitful encounter. And inevitably, Microsoft Teams became my best ally to plough through the 985 miles* that were separating me from the vivid tête-à-têtes that my colleagues were having those days. However, it was not always difficult to engage during the sessions. The open roundtable with guests experts discussing transdisciplinary research on housing rendered a very refreshing debate on how to apply transdisciplinary principles and theories, and common pitfalls and opportunities when researching sustainable and affordable housing. It was the demonstration of the evolution that these ideas have had in time and an urgent call to truly consider transdisciplinary and participatory practices in decision-making boards and academia. The importance of devoting comprehensive efforts to develop the field of housing studies, assembling not only economists but also architects, urban planners and other professionals involved in the production of the built environment; and to bring about a real research culture at the heart of architecture schools, are some of the takeaways I got from this stimulating debate. Now that the workshop is done, and after witnessing my fellow ESR's having such a prolific time there. I only have to say that I won't miss the Nicosia summer school for anything in the world! So see you in Cyprus from the 15 to 19 Nov! *1,585.76 km. (For the ones that, like me, are still trying to get used to the odd imperial system)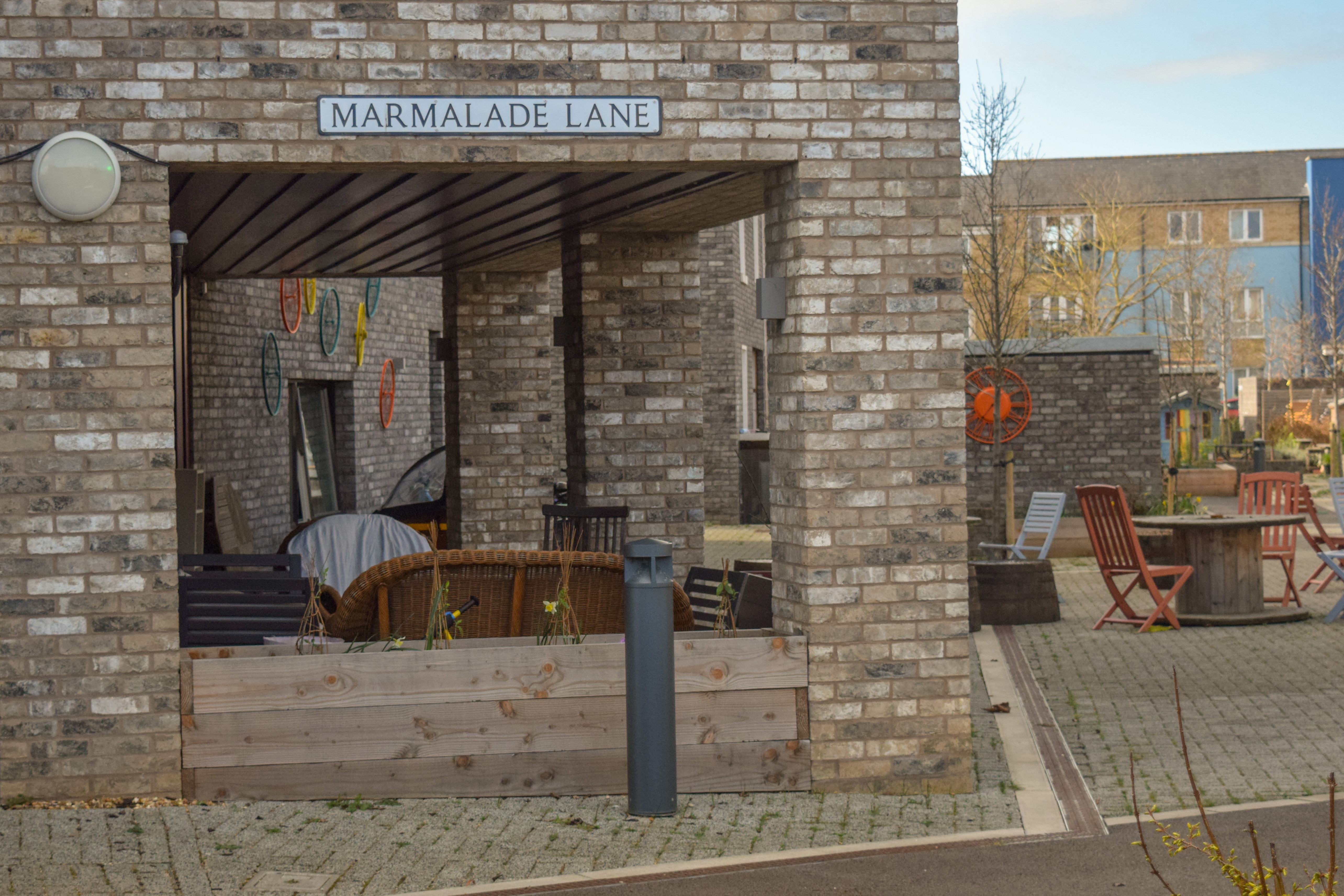 Marmalade Lane
Created on 08-06-2022
Background An aspect that is worth highlighting of Marmalade Lane, the biggest cohousing community in the UK and the first of its kind in Cambridge, is the unusual series of events that led to its realisation. In 2005 the South Cambridgeshire District Council approved the plan for a major urban development in its Northwest urban fringe. The Orchard Park was planned in the area previously known as Arbury Park and envisaged a housing-led mix-use master plan of at least 900 homes, a third of them planned as affordable housing. The 2008 financial crisis had a profound impact on the normal development of the project causing the withdrawal of many developers, with only housing associations and bigger developers continuing afterwards. This delay and unexpected scenario let plots like the K1, where Marmalade Lane was erected, without any foreseeable solution. At this point, the city council opened the possibilities to a more innovative approach and decided to support a Cohousing community to collaboratively produce a brief for a collaborative housing scheme to be tendered by developers. Involvement of users and other stakeholders The South Cambridgeshire District Council, in collaboration with the K1 Cohousing group, ventured together to develop a design brief for an innovative housing scheme that had sustainability principles at the forefront of the design. Thus, a tender was launched to select an adequate developer to realise the project. In July 2015, the partnership formed between Town and Trivselhus 'TOWNHUS' was chosen to be the developer. The design of the scheme was enabled by Mole Architects, a local architecture firm that, as the verb enable indicates, collaborated with the cohousing group in the accomplishment of the brief. The planning application was submitted in December of the same year after several design workshop meetings whereby decisions regarding interior design, energy performance, common spaces and landscape design were shared and discussed. The procurement and development process was eased by the local authority's commitment to the realisation of the project. The scheme benefited from seed funding provided by the council and a grant from the Homes and Communities Agency (HCA). The land value was set on full-market price, but its payment was deferred to be paid out of the sales and with the responsibility of the developer of selling the homes to the K1 Cohousing members. Who, in turn, were legally bounded to purchase and received discounts for early buyers. As relevant as underscoring the synergies that made Marmalade Lane's success story possible, it is important to realise that there were defining facts that might be very difficult to replicate in order to bring about analogue housing projects. Two major aspects are securing access to land and receiving enough support from local authorities in the procurement process. In this case, both were a direct consequence of a global economic crisis and the need of developing a plot that was left behind amidst a major urban development plan. Innovative aspects of the housing design Spatially speaking, the housing complex is organised following the logic of a succession of communal spaces that connect the more public and exposed face of the project to the more private and secluded intended only for residents and guests. This is accomplished by integrating a proposed lane that knits the front and rear façades of some of the homes to the surrounding urban fabric and, therefore, serves as a bridge between the public neighbourhood life and the domestic everyday life. The cars have been purposely removed from the lane and pushed into the background at the perimeter of the plot, favouring the human scale and the idea of the lane as a place for interaction and encounters between residents. A design decision that depicts the community's alignment with sustainable practices, a manifesto that is seen in other features of the development process and community involvement in local initiatives. The lane is complemented by numerous and diverse places to sit, gather and meet; some of them designed and others that have been added spontaneously by the inhabitants offering a more customisable arrangement that enriches the variety of interactions that can take place. The front and rear gardens of the terraced houses contiguous to the lane were reduced in surface and remained open without physical barriers. A straightforward design decision that emphasises the preponderance of the common space vis-a-vis the private, blurring the limits between both and creating a fluid threshold where most of the activities unfold. The Common House is situated adjacent to the lane and congregates the majority of the in-doors social activities in the scheme, within the building, there are available spaces for residents to run community projects and activities. They can cook in a communal kitchen to share both time and food, or organise cinema night in one of the multi-purpose areas. A double-height lounge and children's playroom incite gathering with the use of an application to organise easily social events amongst the inhabitants. Other practical facilities are available such as a bookable guest bedroom and shared laundry. The architecture of its volume stands out due to its cubic-form shape and different lining material that complements its relevance as the place to convene and marks the transition to the courtyard where complementary outdoor activities are performed. Within the courtyard, children can play without any danger and under direct supervision from adults, but at the same time enjoy the liberty and countless possibilities that such a big and open space grants. Lastly, the housing typologies were designed to recognise multiple ways of life and needs. Consequently, adaptability and flexibility were fundamental targets for the architects who claim that units were able to house 29 different configurations. They are arranged in 42 units comprehending terraced houses and apartments from one to five bedrooms. Residents also had the chance to choose between a range of interior materials and fittings and one of four brick colours for the facade. Construction and energy performance characteristics Sustainability was a prime priority to all the stakeholders involved in the project. Being a core value shared by the cohousing members, energy efficiency was emphasised in the brief and influenced the developer's selection. The Trivselhus Climate Shield® technology was employed to reduce the project's embodied and operational carbon emissions. The technique incorporates sourced wood and recyclable materials into a timber-framed design using a closed panel construction method that assures insulation and airtightness to the buildings. Alongside the comparative advantages of reducing operational costs, the technique affords open interior spaces which in turn allow multiple configurations of the internal layout, an aspect that was harnessed by the architectural design. Likewise, it optimises the construction time which was further reduced by using industrialised triple-glazed composite aluminium windows for easy on-site assembly. Furthermore, the mechanical ventilation and heat recovery (MVHR) system and the air source heat pumps are used to ensure energy efficiency, air quality and thermal comfort. Overall, with an annual average heat loss expected of 35kWh/m², the complex performs close to the Passivhaus low-energy building standard of 30kWh/m² (Merrick, 2019). Integration with the wider community It is worth analysing the extent to which cohousing communities interact with the neighbours that are not part of the estate. The number of reasons that can provoke unwanted segregation between communities might range from deliberate disinterest, differences between the cohousing group's ethos and that one of the wider population, and the common facilities making redundant the ones provided by local authorities, just to name a few. According to testimonies of some residents contacted during a visit to the estate, it is of great interest for Marmalade Lane's community to reach out to the rest of the residents of Orchard Park. Several activities have been carried out to foster integration and the use of public and communal venues managed by the local council. Amongst these initiatives highlights the reactivation of neglected green spaces in the vicinity, through gardening and 'Do it yourself' DIY activities to provide places to sit and interact. Nonetheless, some residents manifested that the area's lack of proper infrastructure to meet and gather has impeded the creation of a strong community. For instance, the community centre run by the council is only open when hired for a specific event and not on a drop-in basis. The lack of a pub or café was also identified as a possible justification for the low integration of the rest of the community. Marmalade Lane residents have been leading a monthly 'rubbish ramble' and social events inviting the rest of the Orchard Park community. In the same vein, some positive impact on the wider community has been evidenced by the residents consulted. One of them mentioned the realisation of a pop-up cinema and a barbecue organised by neighbours of the Orchard Park community in an adjacent park. Perhaps after being inspired by the activities held in Marmalade Lane, according to another resident.
Affordability
Participatory Approaches
Area: Design, planning and building
Affordability is defined as the state of being cheap enough for people to be able to buy (Combley, 2011). Applied to housing, affordability, housing unaffordability and the mounting housing affordability crisis, are concepts that have come to the fore, especially in the contexts of free-market economies and housing systems led by private initiatives, due to the spiralling house prices that residents of major urban agglomerations across the world have experienced in recent years (Galster & Ok Lee, 2021). Notwithstanding, the seeming simplicity of the concept, the definition of housing affordability can vary depending on the context and approach to the issue, rendering its applicability in practice difficult. Likewise, its measurement implies a multidimensional and multi-disciplinary lens (Haffner & Hulse, 2021). One definition widely referred to of housing affordability is the one provided by Maclennan and Williams (1990, p.9): "'Affordability' is concerned with securing some given standard of housing (or different standards) at a price or a rent which does not impose, in the eyes of some third party (usually government) an unreasonable burden on household incomes". Hence, the maximum expenditure a household should pay for housing is no more than 30% of its income (Paris, 2006). Otherwise, housing is deemed unaffordable. This measure of affordability reduces a complex issue to a simple calculation of the rent-to-income ratio or house-price-to-income ratio. In reality, a plethora of variables can affect affordability and should be considered when assessing it holistically, especially when judging what is acceptable or not in the context of specific individual and societal norms (see Haffner & Hulse, 2021; Hancock, 1993). Other approaches to measure housing affordability consider how much 'non-housing' expenditures are unattended after paying for housing. Whether this residual income is not sufficient to adequately cover other household's needs, then there is an affordability problem (Stone, 2006). These approaches also distinguish between "purchase affordability" (the ability to borrow funds to purchase a house) and "repayment affordability" (the ability to afford housing finance repayments) (Bieri, 2014). Furthermore, housing production and, ultimately affordability, rely upon demand and supply factors that affect both the developers and home buyers. On the supply side, aspects such as the cost of land, high construction costs, stiff land-use regulations, and zoning codes have a crucial role in determining the ultimate price of housing (Paris, 2006). Likewise, on the policy side, insufficient government subsidies and lengthy approval processes may deter smaller developers from embarking on new projects. On the other hand, the demand for affordable housing keeps increasing alongside the prices, which remain high, as a consequence of the, sometimes deliberate incapacity of the construction sector to meet the consumers' needs (Halligan, 2021). Similarly, the difficulty of decreasing household expenditures while increasing incomes exacerbates the unaffordability of housing (Anacker, 2019). In the end, as more recent scholarship has pointed out (see Haffner & Hulse, 2021; Mulliner & Maliene, 2014), the issue of housing affordability has complex implications that go beyond the purely economic or financial ones. The authors argue that it has a direct impact on the quality of life and well-being of the affected and their relationship with the city, and thus, it requires a multidimensional assessment. Urban and spatial inequalities in the access to city services and resources, gentrification, segregation, fuel and commuting poverty, and suburbanisation are amongst its most notorious consequences. Brysch and Czischke, for example, found through a comparative analysis of 16 collaborative housing projects in Europe that affordability was increased by "strategic design decisions and self-organised activities aiming to reduce building costs" (2021, p.18). This demonstrates that there is a great potential for design and urban planning tools and mechanisms to contribute to the generation of innovative solutions to enable housing affordability considering all the dimensions involved, i.e., spatial, urban, social and economic. Examples range from public-private partnerships, new materials and building techniques, alternative housing schemes and tenure models (e.g., cohousing, housing cooperatives, Community Land Trusts, 'Baugruppen'), to efficient interior design, (e.g., flexible design, design by layers[1]). Considering affordability from a design point of view can activate different levers to catalyse and bring forward housing solutions for cities; and stakeholders such as socially engaged real estate developers, policymakers, and municipal authorities have a decisive stake in creating an adequate environment for fostering, producing and delivering sustainable and affordable housing. [1] (see Brand, 1995; Schneider & Till, 2007)
Created on 03-06-2022
Read more

->
Area: Community participation
According to the Oxford English Dictionary, participation is "the act of taking part in an activity or event". Likewise, it can also mean "the fact of sharing or the act of receiving or having a part of something." It derives from old French participacion which in turn comes from late Latin participationem, which means "partaking" (Harper, 2000). References to participation can be found in many fields, including social sciences, economics, politics, and culture. It is often related to the idea of citizenship and its different representations in society. Hence, it could be explained as an umbrella concept, in which several others can be encompassed, including methodologies, philosophical discourses, and tools. Despite the complexity in providing a holistic definition, the intrinsic relation between participation and power is widely recognised. Its ultimate objective is to empower those involved in the process (Nikkhah & Redzuan, 2009). An early application of participatory approaches was the Participatory Rural Appraisal (PRA) which exerted a significant influence in developing new discourses and practices of urban settings (Chambers, 1994; Friedmann, 1994). In the late 1970s increasing attention was paid to the concept by scholars, and several associated principles and terminologies evolved, such as the participation in design and planning with the Scandinavian approach of cooperative design (Bφdker et al., 1995; Gregory, 2003). Participation in design or participatory design is a process and strategy that entails all stakeholders (e.g. partners, citizens, and end-users) partaking in the design process. It is a democratic process for design based on the assumption that users should be involved in the designs they will go on to use (Bannon & Ehn, 2012; Cipan, 2019; Sanoff, 2000, 2006, 2007). Likewise, participatory planning is an alternative paradigm that emerged in response to the rationalistic and centralized – top-down – approaches. Participatory planning aims to integrate the technical expertise with the preferences and knowledge of community members (e.g., citizens, non-governmental organizations, and social movements) directly and centrally in the planning and development processes, producing outcomes that respond to the community's needs (Lane, 2005). Understanding participation through the roles of participants is a vital concept. The work of Sherry Arnstein's (1969) Ladder of Citizen Participation has long been the cornerstone to understand participation from the perspective of the redistribution of power between the haves and the have-nots. Her most influential typological categorisation work yet distinguishes eight degrees of participation as seen in Figure 1: manipulation, therapy, placation, consultation, informing, citizen control, delegated power and partnership. Applied to a participatory planning context, this classification refers to the range of influence that participants can have in the decision-making process. In this case, no-participation is defined as designers deciding based upon assumptions of the users' needs and full-participation refers to users defining the quality criteria themselves (Geddes et al., 2019). A more recent classification framework that also grounds the conceptual approach to the design practice and its complex reality has been developed by Archon Fung (2006) upon three key dimensions: who participates; how participants communicate with one another and make decisions together, and how discussions are linked with policy or public action. This three-dimensional approach which Fung describes as a democracy cube (Figure 2), constitutes a more analytic space where any mechanism of participation can be located. Such frameworks of thinking allow for more creative interpretations of the interrelations between participants, participation tools (including immersive digital tools) and contemporary approaches to policymaking. Aligned with Arnstein's views when describing the lower rungs of the ladder (i.e., nonparticipation and tokenism), other authors have highlighted the perils of incorporating participatory processes as part of pre-defined agendas, as box-ticking exercises, or for political manipulation. By turning to eye-catching epithets to describe it (Participation: The New Tyranny? by Cooke & Kothari, 2001; or The Nightmare of Participation by Miessen, 2010), these authors attempt to raise awareness on the overuse of the term participation and the possible disempowering effects that can bring upon the participating communities, such as frustration and lack of trust. Examples that must exhort practitioners to reassess their role and focus on eliminating rather than reinforcing inequalities (Cooke & Kothari, 2001).
Created on 17-02-2022
Read more

->