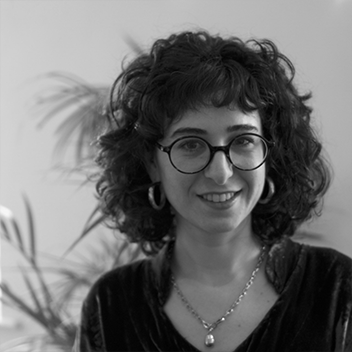 Saskia Furman
ESR2
Saskia Furman is an Architect with an avid interest in social and environmental sustainability. Her range of practical experience includes residential, listed buildings, community buildings and low-carbon retrofit of existing homes, contributing to the ongoing European funded project, Homes As Energy Systems (HAES). She continues to investigate community-led cooperative housing design through her collaboration with the Greater Manchester Commoners Cooperative (GMCC).

  After completing a Bachelor of Architecture at the Manchester School of Architecture, Saskia studied for a Master of Architecture at Liverpool University, where the investigation into both the pragmatic and societal results of automation led to a new housing typology and the award-winning thesis - Automonument.

  Saskia's international study includes: London workshop How Do We Live?; Hello Wood design-build project Caravanserai, Hungary; Erasmus exchange, Germany; and investigation into the social, political and cultural context of the Inhotim Institute, Minas Gerais, Brazil, where she immersed herself in Brazilian culture and language. Based in Barcelona, she will be investigating how to adapt European social housing stock to meet the needs of modern and emerging households.