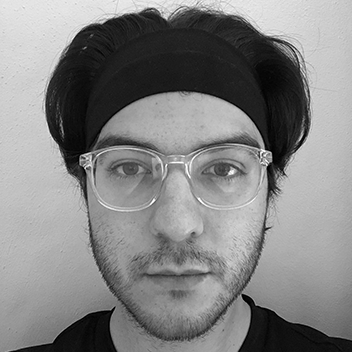 Alex Fernandez is an early career researcher (PhD candidate) in comparative housing policy at the department of Management of the Built Environment, TU Delft. He is interested in a range of economic and social issues related to affordable housing provision, low-emissions housing and environmental transitions. He holds a Double Bachelor in History and Political Science from Universidad Rey Juan Carlos (URJC), an MSc in City Design and Social Sciences from the London School of Economics (LSE), and an MSc in Economics from Birkbeck, University of London.

He has contributed to projects led by LSE Cities, "Socio-Economic Value at the Elephant and Castle" and LSE London, "Barriers to acceptance of housing offers by families in temporary accommodation", and on Innovation in Urban Policy, as well as interned at the Spanish Ministries of Public Works and Foreign Affairs. He has also worked as an analyst at various start-ups and at Peabody, one of London's largest providers of social housing, where he researched the impact of housing and social care policies on social housing residents.
August, 30, 2023
May, 11, 2022
December, 09, 2021
This project is divided in four research streams. The first two are quantitative and the second two are qualitative.
1) Taxes and Subsidies for Housing Renovation. This first chapter assesses the Financial viability and distributional impacts of housing renovation policies among Dutch Households.
2) Relations between house prices and consumption. The second chapters investigates the distributional impact of housing renovation on household consumption: heterogeneity by age, tenure and housing quality.
3) ESG finance in social housing. This paper focuses on the contradictions between ESG finance and social renting decarbonisation through the comparison of five European countries
4) Housing Policy and the European Union. What's New in the "New Green Deal"? Analysing the EU's implicit housing policy
European countries are implementing a wide array of policies to accelerate the transition toward a low-emissions' built environment. Drastically improving the energy efficiency of the housing stock through subsidies and regulations is often among the key proposals, while impacts on affordability are unsure. This dissertation analyses energy transition policies within the context of increasingly unequal housing markets undergoing chronic affordability issues. The focus is on providing a critical analysis of housing retrofit policies that accounts for distributional effects across households. To tackle this broad topic, the main overarching question "How will the strive for sustainability affect the affordability of housing costs?" is subdivided into four research sections aiming to highlight the impacts of housing retrofit across different tenures and European countries. The first stream builds on the sub-question: "How will the energy transition affect homeowners' costs under different policy scenarios?" This section uses the Netherlands as a quantitative case study and is intended as micro groundwork to be incorporated in an economic model of the housing market in stream two. This second stream focuses on market dynamics by answering the question "How will improving energy efficiency alter housing supply, demand and ultimately affordability?" This part builds on neoclassical housing models and draws from current research on heterogeneous agents models (HAM) to account for inequalities. The third research stream focuses on comparing housing markets under different economic and social pressures. The main question here is "How do distributional policy impacts change across housing markets?" This cross-country comparison will employ the model defined in stream 2 to account for national housing market particularities, such as tenure composition and price growth. Finally, the fourth stream focuses on funding models for the energy transition in social housing. It develops the question: "What are the roles of capital markets, public authorities and residents in funding the energy transition in social housing? Considering the trade-offs between green bonds, grants and rent increases" This last stream will be mainly qualitative and apply a political economy framework to a series of interviews with social housing and finance professionals. This project draws from the disciplines of neoclassical economics and political economy bringing these two bodies of knowledge together in two ways. First, it implements both quantitative methods —through formal economic modelling— and critical approaches to the role of finance in housing transitions. Second, this proposal intends to quantify the distributional impact of retrofit and sustainability policies on households and contextualise it within housing economics and affordability. By bringing these perspectives together, this project aims to formulate policy-relevant insights on housing inequalities and contribute to the design of socially sustainable transition policies.
Comparative Analysis of Affordable and Sustainable Housing Policies in Europe (ESR12)
This project's main research goal is to identify and compare policies for the affordable retrofit of Europe's built environment. The analytical framework draws from various disciplines including economics, public policy, and complexity science. These disciplines provide the foundations to four research streams:
Analysing of user costs and cash-flows implications for various housing retrofit policies within the Dutch national context. By comparing the economic implications of different policies across households and housing typologies, this line of inquiry seeks to identify the financial impacts over renters, owners, and landlords with varying income levels.
Constructing an Agent-Based Model of the housing market. This model aims to capture the second and third-order effects that modifications to the housing stock can have over house prices and ultimately affordability. Here the focus will be on the potential distributional effects of housing retrofit.
Adapting the preceding model to account for particularities across countries and urban areas. This model will include the economic and social contexts that condition policy outcomes across European housing systems.
Exploring institutional and policy design across different public and private organisations. This mainly qualitative stream will critically analyse institutional arrangements that favour the adoption of affordable and sustainable housing policies. The point of contact with experts will be the RE-DWELL network, secondments, and case studies.
These four research streams are empirically and methodologically led, however, ESR12 also aspires to contribute to the theoretical underpinning of public policy analysis, housing economics, and critical social sciences. These disciplines, while dealing with the same research topics, have evolved through divergent perspectives; ESR12 seeks to strengthen the links between them. By bringing these perspectives together, this project intends to formulate realistic policy recommendations for the design of a fair transition to a low-emissions' built environment.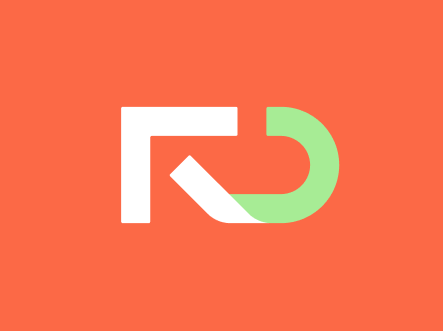 Reflecting on housing inequalities after our first conference (and some Christmas TV-binging)
Posted on 04-01-2023
To both critical and popular acclaim, the second season of White Lotus reached its paroxistic finale just before Christmas. Shouldn't we all be thankful to be living under the benevolent rule of what many a cultural pundit has called peak TV?[1] It'd just be too facile to praise the unforgettable performances of Simona Tabasco and Sabrina Impacciatore or the impeccable writing of Mike White. So it is not that I will be doing. Following our European scholarly mandate, one should talk about housing (and the first Re-Dwell Conference taking place in Grenoble), and that's what I shall be doing, after a quick detour. Beware spoilers await. At one point in White Lotus' last episode, Quentin, an English expat integrated in Palermo's high society complains about the expenses he incurs to maintain his palazzo. Here is some visual reference as a suggestion for future research[2], throwing it out there for a case study. Quentin's lament is: "We're here on earth such a short time but our houses live on, we must be good stewards". [Spoiler alert] This would suggest a noble heritage preservation pursuit. However, the maintenance of his palazzo has led him to devise a ruse to kill Tanya, played by the household favourite Jennifer Coolidge, and partake in the inheritance of her wealth with his lover, Tanya's own scheming husband! Far-fetched as it seems, I argue that at the heart of White Lotus lie a set of multifaceted housing and wealth inequalities issues. As Martina's and Joris's research shows, experiences of housing unaffordability, exclusion and material deprivation are most acute among the young. However, what are the consequences of extreme (housing) inequalities for those who do not suffer them in their crudest form? Can one suffer the consequences of a polarising world from a palazzo? Indulge me in a perennial fascination with wealth and accompany me to another palace. This time located in Paris, 63 Rue de Monceau more precisely. There, in front of the Parc Monceau stands the superb mansion Moïse de Camondo built for his 18th-century art collection and his family. Yes, in this particular order since the house was specially designed to house his collection of art-decorative artefacts first. Originally from Constantinople, Camondo became, together with his brother, the leaders of one of the most powerful banking dynasties of the Third French Republic. While studying the financialisation of real estate, one can quickly fall under the impression that this is a recent phenomenon. However, speculation with real estate prices has been a defining feature of urban development. Camondo's palace standing in the Parc Monceau was in fact built during a speculative frenzy on formerly public land. Zola described the mansion of one of his leading characters in his novel La Curee as follows: « Saccard venait de faire bâtir son hôtel du parc Monceau sur un terrain volé à la Ville. Il s'y était réservé, au premier étage, un cabinet superbe, palissandre et or, avec de hautes vitrines de bibliothèques, pleines de dossiers, et où l'on ne voyait pas un livre ; le coffre-fort, enfoncé dans 257 le mur, se creusait comme une alcôve de fer, grande à y coucher les amours d'un milliard. » Although elaborating over Zola's writing on housing speculation deserves much more academic attention, and in fact, it has directly inspired the work of the economist Piketty, let's go back to Camondo. After his death, Camondo donated his house and art collection to the French State under the specific provision that it would become a museum in honour of his son Nissim, killed in WWI. During his lifetime, Camondo became a patron of the arts, donating to a number of Parisian museums and advocating for the integration of Jews French society even in the face of rampant anti-semitism. A few years after Camondo's death his few descendants left alive were brutally assassinated in Auschwitz. In his recent book "Letters to Camondo" Edmund de Waal, a far relative of Camondo explores the feelings of loss at the violent death of his ancestors and the state of prosecution they suffered: "And I had to say why this moment mattered. That this was not waiting for someone to give us back what had been stolen, with violence, with terror. That breaking up, our dispersion, our diaspora. That fracture of the four Ephrussi children to four continents of the world, the suicide of their mother, their father a refugee, the murder in the labour camps of uncles and aunts. This wasn't about art. It was what art carries. This was restitution: a bringing back of something taken." ― Edmund de Waal, Letters to Camondo The sentence we're here on earth such a short time but our houses live on, acquires a new significance in the case of Camondo. His house is a testimony to the efforts to fit in of an outsider who was never accepted. Houses themselves are integral to how we present ourselves, an embodiment of the times and our place in society. This is precisely why these mansions are scars, for those who were never allowed to belong, who were robbed and had their descendants killed. This bears questions about what kind of limitations societies focusing on luxury real estate put on integration. And just like that… the long shadow of anti-semitism and the many other hatreds brought by the far right rise once again in Europe. One cannot help to wonder how much at odds with ontological security extreme inequalities are. Redistribution may cost us a few of the contemporary equivalent of 18th century Palermitan palazzi, maybe a couple of start-architects villas? Nevertheless, it is indispensable if we are to produce egalitarian and democratic urban environments. [1] https://www.theguardian.com/culture/2020/jan/04/thought-wed-reached-peak-tv-just-wait-until-you-see-what-2020-has-in-store [2] https://www.architecturaldigest.com/story/the-white-lotus-sicilian-villa-episode-5

A fruitful time at Housing Europe
Posted on 08-11-2022
ESG risks being one of the most (over)used acronyms of this decade. Hailed as "the" solution to climate change or dismissed as greenwashing, it is also becoming important to review its relevance for social housing. This has precisely been the focus of my research at Housing Europe, framed within the RE-DWELL project, funded by the European Commission. Last week, I was invited to the 83rd session of the UNECE Committee on Urban Development to discuss the role of green finance in enabling the development and renovation of social housing. You can follow some of the points I raised at this event on a blog I wrote for Housing Europe in the link below: https://www.housingeurope.eu/blog-1733/the-role-of-green-finance-in-enabling-the-development-and-renovation-of-social-housing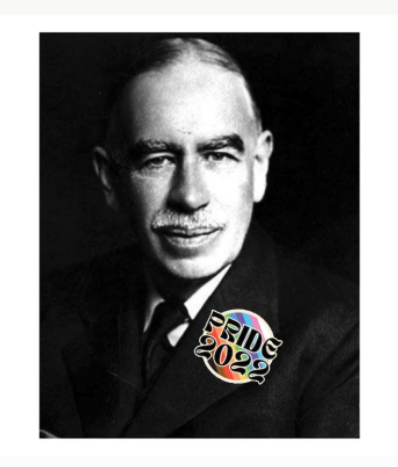 It's Pride Month! Let's talk about queering housing economics
Posted on 05-06-2022
It's pride month and we queers get to celebrate our identity. That is, unless we are in one of the 71 countries that still criminalise homosexuality. In fact, in 11 of them not being straight can get you executed. But hey, you don't need to go to Uganda to get killed for being gay, just going out with your friends can end up with you getting beaten to death as it happened to a 23-year-old last year in my home region. [1] At least our cheesy teenager romcoms are better, just like Hearstopper on Netflix has proven to the whole world once again. That being said, I'm not here to (just) shame all the straight readers and celebrate queer culture alone. I have something to say about housing economics. Because economics is queer. This is not only because Keynes, the father of macroeconomics whose birthday is today, was a queer himself (and a Gemini) but because economic inequalities affect sexual minorities harder. But enough about Keynes's hook-up list which proves that gay sex was already ubiquitous even before Grindr. [2] I want to draw your attention to some facts. The charity AKT reports that as many as 24% of young (aged 16 to 25) homeless people in the UK are LGBT+. This is a more than worrisome figure given queers are less than 10% of the population. Abuse, poverty and exclusion are still the daily realities of many a queer youth. Please have a look at their latest report here. [3] [4] [5] However, the discrimination of queer people is not only tangible in homelessness but permeates housing provision tout court. According to research by Freddie Mac, the government agency tasked with expanding the secondary market for mortgages in the US, LGBT ownership lags behind the general population. 49% of LGBT community members are likely to own a home, considerably lower than the current national rate (64.3). Gays and lesbians are the most likely to own (52%) "while LGBT African-Americans (30 per cent) and LGBT Millennials (23 per cent) were the least likely to be homeowners." [6] Homeownership has come to occupy a central role in wealth building and welfare provision, particularly for the middle classes and those well-off. This is a direct result of a set of housing policies, including mortgage interest deduction and lack of capital gain tax, often enacted by governments across the political spectrum. Problematising the distributional impact of these policies on queer households is paramount to the reformulation of housing provision. You can now go click on Keyne's hook-up list, which together with his latest biography by Zachary D. Carter is not to be missed. [1]https://www.theguardian.com/world/2021/jul/06/protests-spain-gay-man-samuel-luiz-beaten-death-galicia [2]https://www.theatlantic.com/daily-dish/archive/2008/01/keyness-jew-boy-quickie/220620/ [3]https://www.akt.org.uk/report [4]https://www.insidehousing.co.uk/insight/insight/lgbtq-homelessness-the-data-hole-that-undermines-services-74552 [5]https://www.insidehousing.co.uk/comment/comment/lgbtq-homeless-people-face-increased-risk-we-are-committed-to-helping-them-72562 [6]https://www.freddiemac.com/research/consumer-research/20181001-lgbt-homeownership [7]https://www.penguinrandomhouse.com/books/563378/the-price-of-peace-by-zachary-d-carter/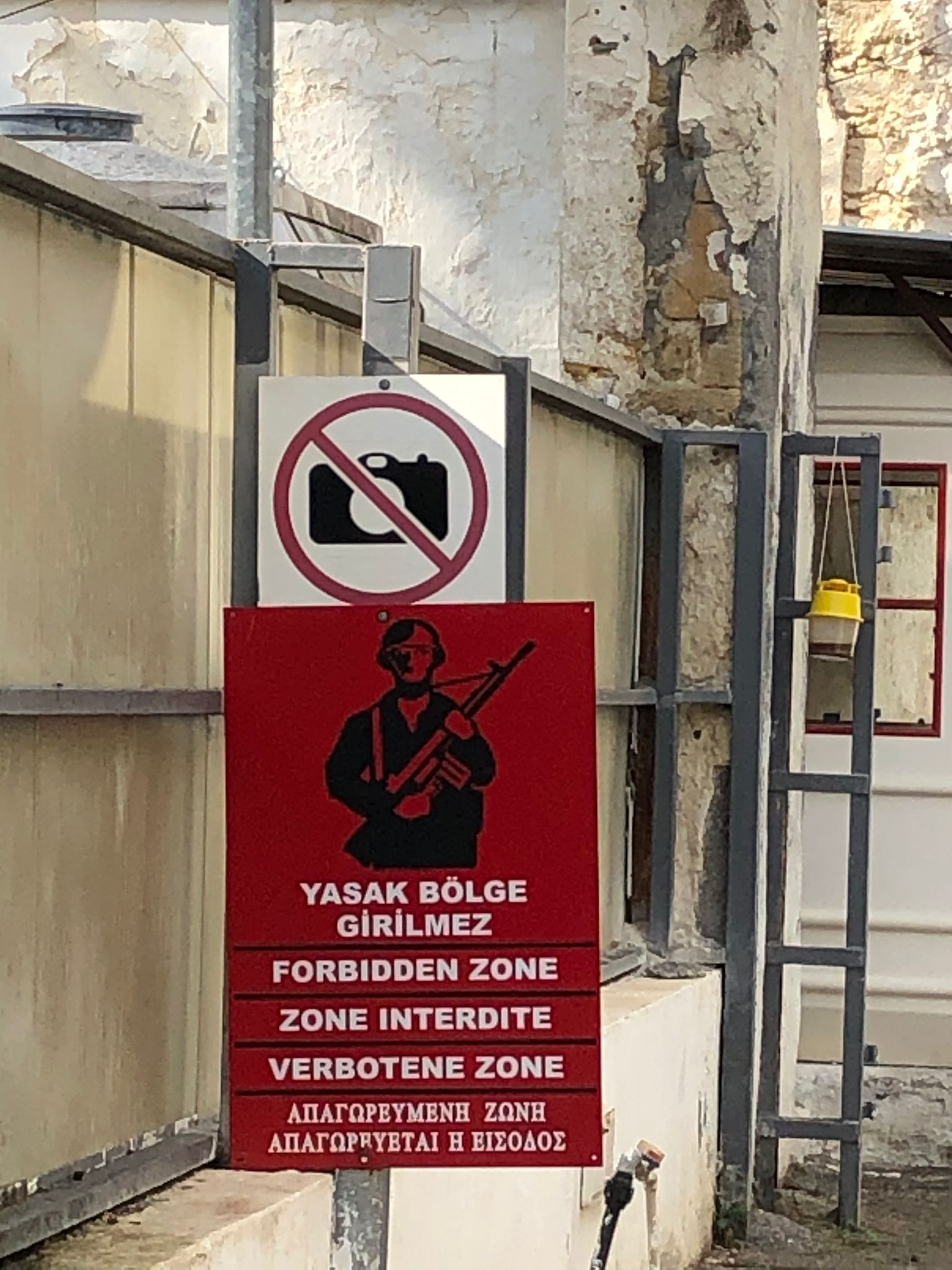 Holism?
Posted on 08-12-2021
Holistic has definitely become one of the current slogans in policy, just like "it's the economy, stupid" was during Clinton's campaign in 1992. This new mantra of housing studies seems to be about the integration of a certain mix of socio-economic-environmental aspects. In this regard, holism may deliver a satisfactory umbrella term. However, does it really work as a research strategy? Is really the whole larger than its parts? Can we apprehend a whole without understanding its constituents? Economists love to start academic papers by saying that housing, homeownership, in particular, is both a financial asset (a resource) and a consumption good (directly used by households). Thankfully, humanity has gone beyond neoclassical economics, and that includes economists. In a way, the totality of housing as a fact escapes any discipline since it is always nested in the next. As a house with its built components is incorporated into a market to become an asset, it also acquires meaning by providing ontological security to its inhabitants (Madden & Marcuse, 2016). In fact, housing systems can be studied from myriad perspectives. As the documentary "Anamones" shows, steel bars protruding from a home can be the longing promise of secure housing and stronger family bonds with your offspring. Similarly, the new season of Netflix's show Selling Sunset glosses over the social status that comes with real estate, while emphasising the psychological struggle of modern urban life in L.A. Indeed, housing is as much about feelings of safety and community as it is about wall cavity insulation and faux-brick veneers. As researchers, we do not only perceive reality through various neutral inputs, we actively participate in the construction of our respective objects of study. Naturally, we pay more attention to those elements that are more relevant for our research questions – what some call observer dependency. Opposite to holism, we encounter reductionism, the epistemological position that the whole is nothing but a set of interacting fundamental parts. This is the position taken for example by Epstein and Axtell (1996), together with a series of complexity experts researching how societies work following sets of basic rules. In this vein, awareness of the limitations in our approaches enhances research outputs, does not hinder them. While keeping an eye on the total, let's not forget that systems are usually made of understandable parts. Epstein, J. M., & Axtell, R. (1996). Growing Artificial Societies. Social Science from the bottom-up. Brookings Institution. Madden, D., & Marcuse, P. (2016). In Defense of Housing: The Politics of Crisis. Verso.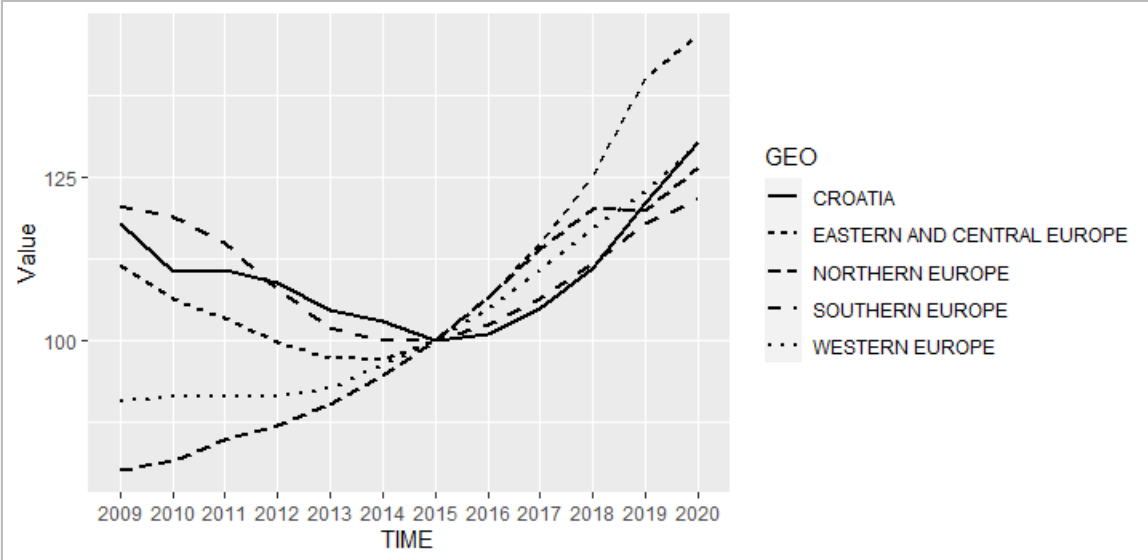 Mortgage subsidisation policies in Croatia
Created on 02-10-2023
In 2017, the Croatian parliament introduced a new housing loan subsidy programme (cro. subvencioniranje stambenih kredita – SSK). Using data from 2017 to 2019, a first evaluation of the impact this subsidy has had on the housing market indicates that it has worsened housing affordability. Evidence points to the majority of the subsidies being concentrated in urbanised areas in already dynamic housing markets (Kunovac & Zilic, 2021). Background The socialist legacy of housing policy was hastily deconstructed during the transition of the 1990s, however it was not replaced by efficient and just housing provision. Housing privatization of a giveaway kind, mostly in terms of the right to buy and limited denationalization measures became the central reformist aspect of the Croatian housing policy transition, while adequate and lawful marketization lagged behind. In the first decade of the transition, the number of public housing units fell from 24% in 1991 to 2.6% in 2001 while homeownership level rose from 64% to 82.9% in the same period (Bežovan, 2013). In the aftermath of the Croatian War of Independence, housing measures focused on reconstruction and emergency provision for refugees and war victims. Reconstruction measures were mostly directed at households living in or returning to the so called "areas of special state care", in other words the worse-off territories. Foreign technical assistance projects were not implemented in Croatia due to various reasons, mostly regarding clientelism, corruption and international political isolation, which at the time coincided with the process of housing deprofessionalization and the negligence of housing cooperatives as relicts of the socialist past. Not wanting to fall back on outdated socialist practices but instead to become part of a highly developed world by means of implementing liberal housing policy, policymakers went on a path of preserving a socially sensitive demeanour of an improvised middle way policy thus shying away from extremes to satisfy the political demands of the day. In other words, all that the hybrid and experimental combination of measures achieved was the creation of a peculiar housing corporatism regime that amounted to using the state to enhance market policies in housing. Still, Croatia remained firmly within the parameters of a transitional country, in line with the South European, basically Mediterranean, housing regime which could be described as a conservative, familist model based on a high degree of homeownership and family-backed housing provision or inheritance. The housing tenure structure, housing transitions and housing careers spanning from the mid-1970s to the mid-2010s unequivocally confirm this (Rodik et al., 2019). The strong legacy of familism in housing manifests itself through acts of primary kinship is still the dominant feature of housing transactions in Croatia. By the end of the 1990s and the beginning of the 2000s, commercial housing lending, a Bausparkassen type housing savings scheme and State-Subsidized Housing Construction (POS) model were introduced as innovative instruments to modernize Croatian housing policy. The last in line was actually a government top-down programme which was implemented in 2001 and aimed to build affordable housing in large cities for the first-time buyers. Not only was it introduced on top of the speculative and unregulated housing market, but its creation and implementation were lacking in terms of necessary analysis, public discussion as well as an evaluation of available results. As time went by, other housing policy instruments were introduced to speed up the processes in the housing market. For example, the real estate transfer tax exemption (5%) for first home buyers introduced in 2003 and rent subsidies for private rental market households that lasted from 2003 to 2010. In short, the aforementioned programmes were intended for well-off middle and upper-middle class households while social housing programmes such as housing allowances, which fall under the jurisdiction of local authorities, either do not exist or are of a residual kind (Bežovan, 2019; 2018). In these circumstances, it is difficult to build an efficient and sustainable system of social and public rental housing (Hegedus et al., 2013). The new supply subsidy measures were short-term and ineffective. Dwellings built in these programmes have been largely privatized or are under pressure to privatize, which is interpreted as a trap of the earlier privatization of the state-owned housing stock (giveaway privatization) in the early 1990s. The results of research in transition countries show that part of the younger population, who did not stand to receive family inheritance or who were less competitive in the labour market, tended to opt for long-term privately owned apartment rentals (Hegedüs et al., 2018). Around this time, housing financialization in Croatia began to gain momentum, primarily driven by commercial housing lending. This trend continued despite the setback caused by the financial crisis and the subsequent prolonged recession in the Croatian economy. Namely, as a result of the onset of the crisis in 2009, the credit market froze and, faced with fiscal contraction, government housing supply also declined. In the midst of the economic crisis of 2010, the government started encouraging the sale of unsold flats as well as subsidizing housing loans and making state guarantees on them in 2011. With these legal measures, the state wanted to jump start stagnant activity in the credit and real estate markets, while at the same time the Socially Encouraged Rent Program (PON) enabled rental housing in POS flats with the possibility of a buyout after the expiry of the five-year contract period. From the end of 1990s to the latest period of housing loan subsidies for first-time buyers starting in 2017, housing policy measures were almost exclusively designed to support future homeowners. These resulted in serious housing market distortions and inequities. Policy Characteristics and Analysis - (Fernández & Bežovan, 2023) In the aftermath of the global financial crisis, Croatia found itself in a deep economic crisis that resulted in a reduction in completed buildings and building permits until 2015. The collapse of the housing and stock markets reduced the financial assets of a generation of Croatian households while leaving a trail of stagnant property prices and unsold housing units. It is in the context of the early signs of recovery that the SSK was formulated. E-consultations and parliamentary debates in during the adoption of the Bill and its amendments denote the concerns raised at the time of its inception. Critiques raised during the adoption of the Bill delve into the fact that, according to estimates, only 10% of the population were eligible for this measure and that no risk management plan had been elaborated to ensure the repayment of loans after the end of subsidised period. The regressive nature of this measure was also underlined, since income requirements for the subsidy were indirectly set by the banks' lending criteria without any provision of advantageous rates for lower or single income households. The Bill was also criticised for the introduction of a 3% real estate transfer tax when buying a first home. Moreover, greater subsidies were proposed for the less developed parts of the country, which the government initially refused, but later accepted and amended the Bill. According to the Bill itself, this subsidy had two aims, on the one hand to increase birth rates by providing younger couples with a home to create a family, and on the other hand to incentivize economic growth. Since its implementation in 2017, the housing loans subsidy has been managed by the Agency for Transactions and Mediation in Immovable Properties (APN). The eligibility criteria requires the applicant to be younger than 45 years old and have successfully applied for a loan with a registered bank to buy or build a property. In the call, the maximum subsidy was capped at 100.000 EUR and the maximum property price eligible was 1,500 EUR/m2. The subsidised percentage is also capped between 30 and 50% of the property value with less developed areas being eligible for higher subsidy proportions than more developed ones. Properties above this EUR/m2 threshold are still eligible but the subsidy is only applied to the proportion of the property value below this amount. The loan must last at least 15 years and the effective interest rate (EIR) for the first five years of its repayment may not exceed 3.75% per annum. The subsidy is paid in such a way that it covers half of the monthly instalments or annuities of the first four years of loan repayment. Given that this subsidy was designed with the objective of promoting demographic growth, households who have children during the first five years of repayment receive an extension of two more years per child to their subsidy. Similarly, if a member of the household has a 50% or more disability the loan repayment period increases by one more year. The apartment shall not be rented within two years on completion of the repayment of the subsidy and the recipient must be officially registered there. One of the main setbacks in the design of this particular policy is the eligibility criteria. In the first place, mortgage eligibility criteria are the same with or without a subsidy as credit institutions and banks require clients to satisfy their lending requirements prior to obtaining the subsidy. Secondly, subsidy eligibility is particularly lax on other dimensions as there in no income cap, the policy does not target first-time-buyers and includes older households up to the age of 45. During the discussions about the latest amendments to the Bill in 2020, the effect of this programme on the increase of housing prices were discussed, however, these concerns were ignored in the final bill. The government also rejected the suggestion to keep the measure applications open continuously throughout the year, and the suggestion that due to increased housing prices, the total loan amount would increase, along with the amount per square meter that can be subsidized.