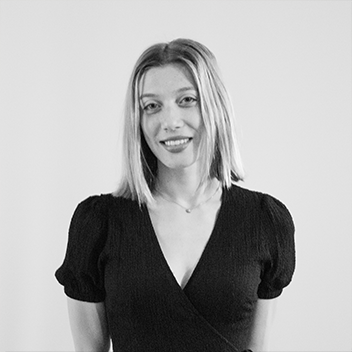 Zoe graduated as an Architect Engineer from the Polytechnic School of the Aristotle University of Thessaloniki, Greece in 2017. Her research thesis: 'From crisis scapes to common space: spatial transformations and practices in the post-political city' was concerned with the production of the urban space in a socio-political context. Her diploma project: 'Urban Factory: a microproduction model for the commons' was a design study on the collective rehabilitation a of neglected neighborhood in Greece and the co-creation of the urban commons. She also studied at the École Nationale Supérieure d'Architecture de Lyon, France as part of her studies.
She has worked as an architect in Copenhagen, at the architectural office Urban Agency, working at several scales from the urban to the housing one and in a variety of different projects. Also, she was part of the Atelier d'architecture autogérée in Paris working on self-managed architecture and research concerning urban mutations. Finally, she has also worked as a freelance architect on personal projects, such as rehabilitation of existing housing and of small scale buildings.
In 2020, she obtained a master's degree from the Institute of Advanced Architecture of Catalonia on Design for Emergent Futures. She worked as a research assistant for the FabCity research initiative, focusing on the topics of sustainable urban development and circular local production. Her research interests include urban and social studies in order to investigate inclusive and sustainable urban environments, collective processes of spatial production and new ways of dwelling.