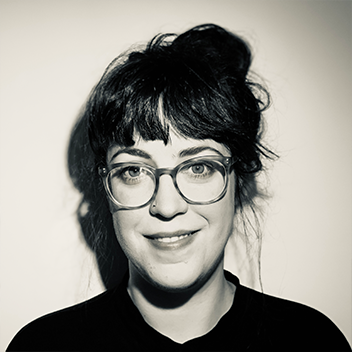 Effrosyni Roussou is an architect hailing from Nafplion, Greece. She holds a BSc and MSc degree from Democritus University of Thrace in Architectural Engineering (2015), and an MSc degree from Chalmers University of Technology in "Architecture and planning beyond sustainability" (2018). She is currently undertaking the challenge to illustrate the benefits of and provide the tools for employing hands-on participatory design methodologies in architectural education through transdisciplinary design-and-build education.

She has worked as a research assistant in several projects as well as a course assistant, coordinator, and project manager for the design-and-build summer course "Dare to Build" at Chalmers University of Technology.

She advocates for bottom-up processes, collaboration and participation in architecture and strongly supports community-building practices through and in the design fields. Her main interests in her field revolve around the interplay between politics, social perspectives, architecture and sustainability and its impact on the shifting role of the architect. Her master thesis at Chalmers ("Co-existing in a crisis-ridden city: Exploring architectural ways to induce commoning practices within an economic crisis context") aimed at questioning the role of the architect within an alternative way of space production; the architect as an instigator and crossbencher, as an active and equal part of the process, alongside the community.
From creator to enabler: exploring the potential of co.design.build courses in contemporary architectural education
Contemporary architectural education, especially in southern European contexts, remains widely ineffective in addressing the increasingly complex and ever-shifting realities that urban dwellers are called to face. While economic fluctuations, climate change and the various political agendas are spawning challenges that are profoundly transforming living environments and reshaping contemporary housing provision, architectural education remains widely unchanged. Persisting normative approaches result in the architect as a detached figure, operating top-down, in a purely theoretical plane and completely cut off from the socio-cultural aspects and implications as well as the end users of their work.
Even though design-build courses, as part of architectural curricula around the world, have shown promising results in challenging the archetype of the architect as an omnipotent creator the current focus is -to a large extent- on the development of students' technical and managerial skills. This project aims to explore the opportunities for radical change within architecture schools, especially in the European south, through the implementation of critical, transdisciplinary, collaborative/multistakeholder co.design.build courses within a social and environmental sustainability framework and a focus on acupuncture interventions on the neighbourhood scale.
The research approach that will be followed is community-based participatory action research (CBPAR), which will unfold in two stages: (1) co-creation of the course structure, aims, objectives and approach through workshops with faculty and prospective students, drawing from comparative analyses of relevant curricula on an international level and (2) course implementation and testing in two separate iterations (spring & autumn 2023). The second part will involve close monitoring of participants' (students, teachers, local stakeholders) views and perceptions on the course and their own involvement, before, during and after the completion of each iteration.
The expected outcome of this research is a set of strategies in creating and running a transdisciplinary, multistakeholder co.design.build course that "thinks globally but operates locally" as well as a thorough and reflexive evaluation of the experimentation process.
Reference documents

who is profiting from our romanticised perception of participation?
View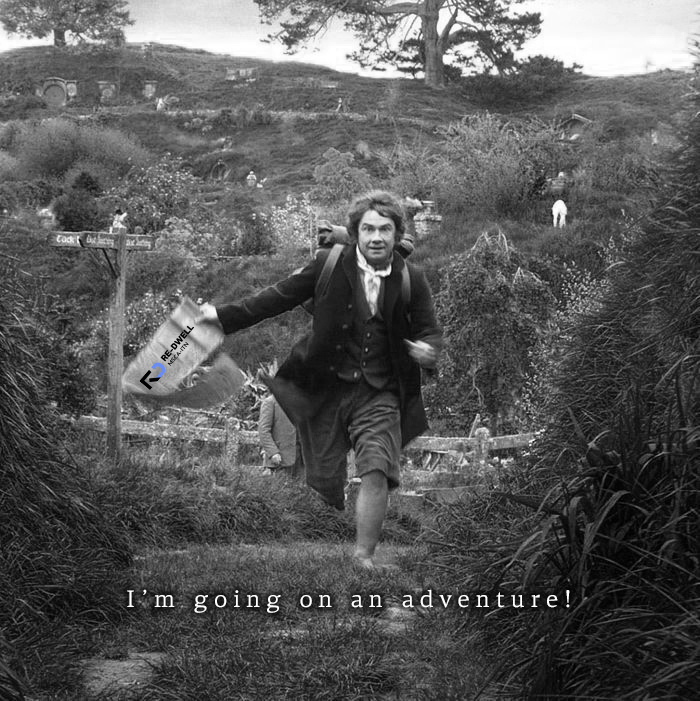 Kick-off of a new adventure!
Posted on 18-07-2021
So, this is it. I am here, in 40°C Nicosia, and I'm -digitally- surrounded by awesome people who are going to be my peers and colleagues for the next three years. I must say, I feel a mixture of awe and agitation at what lies ahead of me in this journey. This is why I paired this text with an image of Bilbo Baggins, about to leave Hobbiton behind; because I see a bit of myself in him: clearly out of my comfort zone but nonetheless excited to join this journey! On the 3rd of July we began our 4-day kick-off sessions as a digital meet-and-greet and tuning-in workshop. It felt quite awkward in the beginning, as it is expected when 40+ people meet online for the very first time, but very productive too. I was happy to listen to different perspectives on the meanings of key terms in this endeavour, such as sustainability and transdisciplinarity and try to understand or imagine where everyone's definitions and opinions come from, what has influenced their way of thinking and steered them in a certain direction. But I was more than happy to already feel a sense of community with my team members, the 14 ESRs with whom I will be working. Through our shared confusion on what happens next, the everyday struggles to settle in new places, surround ourselves with new people and build a new "home" and the hints of insecurity peeking through those moments of sharing all the aforementioned, made me realise that I am indeed not alone in this, neither professionally, nor mentally. And there's nothing better than finding such ties, or "making kin", in a world that pushes us to compete, so that the strongest can survive and succeed. After all, as Jack Halberstam* once pointed out, the notion of a universal definition of success is rooted in the western economic system under which we live. But to not wander further away, I'll just say that it was a highly enjoyable 4-day session, albeit overwhelming at times and I'm looking forward to delving deeper into everyone's insights on this complicated task we are called to tackle. I really look forward to sharing knowledge and learning from everyone and that's what I'm primarily here to do. I am here to learn, and the truth is I will never stop being "here to learn". I will leave you with a quote from a beloved book that has accompanied me since I was a teenager: "[…] I will face my fear. I will permit it to pass over me and through me. And when it has gone past, I will turn the inner eye to see its path. Where the fear has gone there will be nothing. Only I will remain." - Frank Herbert, in Dune *If you'd like to delve deeper into how our perception of success is shaped by heteronormative capitalism, check out Halberstam's book "The queer art of failure".