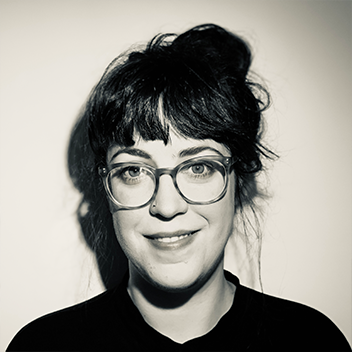 Effrosyni Roussou
ESR9
Effrosyni Roussou is an architect hailing from Nafplion, Greece. She holds a BSc and MSc degree from Democritus University of Thrace in Architectural Engineering (2015), and an MSc degree from Chalmers University of Technology in "Architecture and planning beyond sustainability" (2018). She is currently undertaking the challenge to illustrate the benefits of and provide the tools for employing hands-on participatory design methodologies in architectural education through transdisciplinary design-and-build education.

She has worked as a research assistant in several projects as well as a course assistant, coordinator, and project manager for the design-and-build summer course "Dare to Build" at Chalmers University of Technology.

She advocates for bottom-up processes, collaboration and participation in architecture and strongly supports community-building practices through and in the design fields. Her main interests in her field revolve around the interplay between politics, social perspectives, architecture and sustainability and its impact on the shifting role of the architect. Her master thesis at Chalmers ("Co-existing in a crisis-ridden city: Exploring architectural ways to induce commoning practices within an economic crisis context") aimed at questioning the role of the architect within an alternative way of space production; the architect as an instigator and crossbencher, as an active and equal part of the process, alongside the community.