Marko Horvat is the ESR6 position doctoral candidate and he holds a bachelor's in economics from Bocconi University in Milan, Italy and a master's in environmental science from Linköping University, Sweden. Prior to joining Re-Dwell, Marko worked in ICLEI European Secretariat in Freiburg, Germany, as a sustainable mobility expert. Marko managed European projects on urban governance, planning and mobility topics and he worked closely with many European and worldwide city representatives on planning for liveable cities by implementing, replicating and scaling-up measures. Before ICLEI, Marko has worked in Join Research Centre, Ispra, Italy in the sustainable mobility unit (C.4) and WSP Consulting in Stockholm, Sweden.

Marko is an expert in governance and social innovation and a sustainable travel enthusiast. He has experience in research, publication drafting, policy document writing and has great moderation and facilitation skills. Marko is keen on learning how measurements of the social and environmental impact of social housing can contribute to achieving more liveable and inclusive cities through policy, law, planning and technology.
ESR6: "Comparative analysis of social housing policies' modernization impacts in selected post-socialist countries"
With more than 60% of the population residing in cities, the world is dealing with unprecedented pressure on resources and infrastructure. Housing markets are unstable, supply chains fragile, and the trend of increasing wage gap presents an urgent need for coherent and future-proof social policy in many areas of the welfare state.
In Europe, many eastern countries went through transition from socialism to capitalism in the early 1990s. For most of them, a "give-away" privatisation of public housing stock took place, practicing a mass sell-off of public housing stock to sitting tenants. That led to unequal wealth distribution at the beginning of the capitalist market system and erased the social housing systems from the political map.
Over the course of three years, this research will look into Slovenian, Croatian and Slovakian social housing policy development since the transition period and the path-dependency that originated in the old regime. Evidence will be gathered to produce solid policy recommendations based on local knowledge and context, collaborating with a cross-European community of experts and academics.
A literature review will be conducted to produce a deep understanding of social housing theory and the role of the government in the current housing system and the ability of this system to provide affordable and sustainable housing. This will provide fundamental knowledge for a comparative analysis of how changes in social housing policies affected the social housing regime in Slovenia, Croatia and Slovakia. Moreover, good practice examples of housing provisions for vulnerable groups across Europe will be identified, having in focus the potential for transferability and scalability of solutions in selected countries.
Transdisciplinarity of the research will consider other ESRs' work and will work together with academic and non-academic stakeholders to understand the most important issues in developing and implementing social housing policies in these countries, focusing on the ability of different housing regimes to deliver affordable homes for vulnerable groups.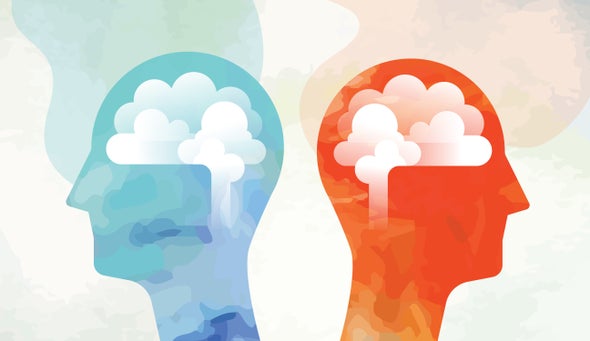 Understanding the differences between architects and the "rest of us"
Posted on 16-12-2021
As a social scientist with a background in economics and environmental science, I have received a training to question the current state of things and look at problems holistically. I will not dwell on the term holistic but in general, it requires different stakeholders from many disciplines to work towards the same context, each contributing with a unique point of view. On the other side, if I think of architects as engineers, I would presume they face specific problems, approaching them with exact solutions, following industry standards, checklists etc. But where I see the challenge, and what this project is trying to achieve is to create a dialogue between architects and the "rest of us" in problematising sustainable and affordable housing. I use the term the "rest of us" simply because I cannot at this point define architects as non-social scientist. Here is the brief logic behind my understanding of architects. I have some architects in my family, but I never stopped to think if they were social scientists, engineers, artists or something else? Even now after a quick Google search for "are architects social scientists", I am still not convinced in the results as no result can either fully confirm or deny it. For example, one blog post (Wood, 2015) with a title "Architecture as Social Science?" states different explanations, however, most significant is that architects are not social scientists. Literature however does clearly divide architects and social scientists (Lewis et al., 2018). Even more so, understanding from this paper is that a word "home" would probably trigger different perspectives for architects and social scientists. By joining Re-Dwell project, I started to really interact with fellow ESRs with the architectural background, and for the most of the time, we (social scientists) speak a different language. I am sure if I ask my ESR architect colleagues, I would receive a clear answer, but that was not the point of this blog. The point was to offer an angle of a non-architect towards problematizing sustainable and affordable housing, and to highlight the need of multidisciplinary approach towards formulating a problem, especially as wicked as housing. One cannot say architects are detached from social science simply because their ideas and design can include (or exclude) human interaction and influence how people use buildings or public space. Social scientist on the other side cannot problematise sustainable and affordable housing without architects either, as it has much to do with engineering, materials used, safety, accessibility etc. Thus, bringing together architects and social scientists who are most willing to interact and learn from each other in a project like Re-Dwell provides a safe environment and a good platform to question each others point of view and communicate towards finding solutions to different components of the problem. So far, formats such as interactive workshops and round tables gave us the opportunity to express our opinion and understand where we come from in terms of sustainable and affordable housing problem formulation. I can only hope that this type of dialogue will reach even higher level in the years to come. Literature Lewis, C., May, V., Hicks, S., Costa Santos, S. & Bertolino, N. (2018). Researching the home using architectural and social science methods. Methodological Innovations. 2018;11(2). doi:10.1177/2059799118796006 Wood, A. (2015). "Architecture as a Social Science?". Architecture and Education [accessed online 13 December 2021] https://architectureandeducation.org/2015/10/27/architecture-as-a-social-science/
A start of a new chapter in my professional life!
Posted on 14-07-2021
"A journey of a thousand miles begins with a single step". This is a proverb we are all familiar with, but not very often there is enough stress on that first single step. My PhD journey will evolve within the University of Zagreb, Faculty of Law, and it started with a leap, rather than a step. Over the course of four days, other Re-Dwell project Early Stage Researchers (that is how we are called) and myself were involved in layered and ambitious group work exercises, where we shared information about who we are and what we expect from the project. That leap helped me to slightly relax about the gaps in my knowledge and experience I believed I had about the topic of affordable and sustainable housing, and the end goal of developing my PhD thesis. However, the well structured exercise programme pointed out the real meaning of transdisciplinarity of the Re-Dwell approach. Not only we all had a chance to meet each other in smaller groups, but we also had a chance to share our research interests, ambitions and plans, which revealed many possible synergies and complementary topics that we agreed to follow and work on together throughout the project. These exercises were very helpful in identifying our educational background and work experience, which we then used in a group work trying to provide meaningful definitions on certain elements of the topic we will be studying. Throughout the group work, we have quickly become friends and companions on our journeys, and I can only say that now, at the beginning of my PhD journey, I look forward to collaborating with other PhD candidates and supervisors, all the hard work this project will bring.