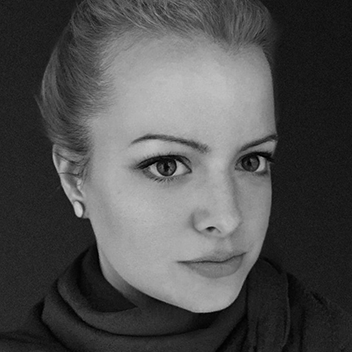 Anna Martin has a background in environmental social science and holds a double degree from the Master Program in Environmental Science (EnvEuro) from the University of Copenhagen (Denmark) and SLU (Sweden). She completed her studies with a specialisation in Environmental Management to be able to move between science, policy and practice.

Originally from Hungary, she has lived and worked in Denmark, Sweden, France and in the USA. Her experiences with private foundations, consultancies and governmental authorities added to her strong interest in development projects based on specific societal (democratic, sustainability) issues.

Anna will be working on the research project "Housing crisis and its impact on adequate housing" (ESR7), based at the Institute for Sociology, Centre for Social Sciences, Hungarian Academy of Sciences Centre of Excellence (Budapest).
Housing Crisis and its Impact on Adequate Housing
In 2021 the European Parliament finally responded to the housing crises, calling member states of the union to recognise adequate housing as a fundamental human right. The purpose of this research is to investigate the origins of the housing crisis and its implications in Central and Eastern Europe, how intensified disparities evolved over time.
This research aims to understand the reasons why affordable housing has become both a social and economic problem (considering path dependent processes). Unaffordable, and inadequate housing leads to inequalities and these inequalities can cause significant differences in lifetime earnings. The goal is the understand the main causal (often reinforcing) mechanisms and conflicting paradigms that formulated the current housing situation.
Unlike in western Member States, where social welfare systems are well developed, and the public housing system is quite mature, eastern member states still have a weak social welfare system. Many people of these countries from the low- and middle-income classes cannot afford their own houses, and there's no realistic scenario for them to be able to have future savings and change the situation.
The research would employ a mixed research design to reach its objective and will follow a linear process, starting with a systemic literature review and context familiarisation, followed by data collection and data analysis. Results of the research will enable the researcher to have an intelligent estimate of the forces that caused the housing crises and provide the reader with theoretically informed and empirically verified knowledge about ´best practices´ of adequate housing.
The uniqueness of the research is that it would consider the economic, social, environmental and governance challenges of housing affordability at the same time.