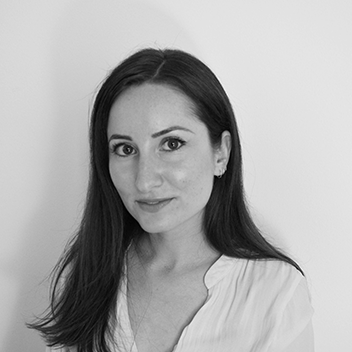 Annette has worked as a RIBA Part 3 qualified Architect, with professional and academic experience acquired in the UK and abroad. She completed her BSc at the University of Bath, where she also participated in a year exchange at Universidad Europea de Madrid in Spain.

During her Masters studies at the Manchester School of Architecture, she pursued her passion for using design to address social housing issues with her project 'Rethinking the Highrise'. The project identified the need to implement sustainable and affordable design solutions for the high-rise typology, addressing the need for high quality design for high density housing by utilizing modular stacked dwellings. Following her Masters, she completed the RIBA professional practice postgraduate diploma with the University of Westminster in 2019.

Annette's professional experience in architecture and urban design includes a range of residential, public realm, and commercial projects in Melbourne, Australia, and at several award winning London practices. She was able to first develop her strong conceptional skills at smaller practices, after which she gained substantial technical and construction experience with BIM based projects at two larger practices.

Alongside her professional experience, she has taken part in volunteering and sustainability activities. She was a founding member of Farrells' Sustainability Group, supported the work of climate action groups, and volunteered as a RIBA Ambassador in 2019. In her spare time she has developed skills in HTML and CSS to develop personal and volunteer projects designing websites and apps.
A framework for sustainable development of housing using Industrialized Construction
Industrialized Construction (IC) is a broad term which encompasses systematic and controlled production. IC is no longer synonymous with mass production and prefabrication, and novel methods are more often taking place on site. Today IC is used to deliver customer orientated housing through mass customization and is increasingly used in combination with ICTs such as BIM to implement lean methods. IC raises the question of what constitutes a 'home'; arguably some of the innovative methods intended for other purposes such as travel, military use, or product design, which have been adapted to housing are inherently unsuitable.
There is growing attention on utilising IC to provide innovative solutions for today's housing challenges in sustainability and affordability, in addition to managing building complexity and coordination with various fields. Recent ambitious EU targets to deliver Net Zero Energy Buildings and to incorporate Circular Economy have put increasing pressure on the construction industry to shift from the current paradigm to a more sustainable one. When used in conjunction with economies of scale IC can improve build quality, minimise waste, and reduce cost and time of construction. However, there needs to be a greater understanding of IC by both technical and non-technical stakeholders for its benefits to be fully realised.
This project will investigate the benefits that a combination of industrialized methods and ICTs can provide in delivering sustainable and affordable housing. The research will seek to establish current methods suitable for housing within a framework, demonstrating the benefits in terms of sustainable development supported with case studies in collaboration with construction company Grupo Casais. Using a systems approach, the methodology will include establishing indicators in conjunction with Life Cycle Analysis (LCA). The analysis will cover all building stages, including beyond the end-of life-stage for a circular approach in line with the Level(s) framework. The proposed outputs will include a framework and guidelines for actors involved in the delivery of housing.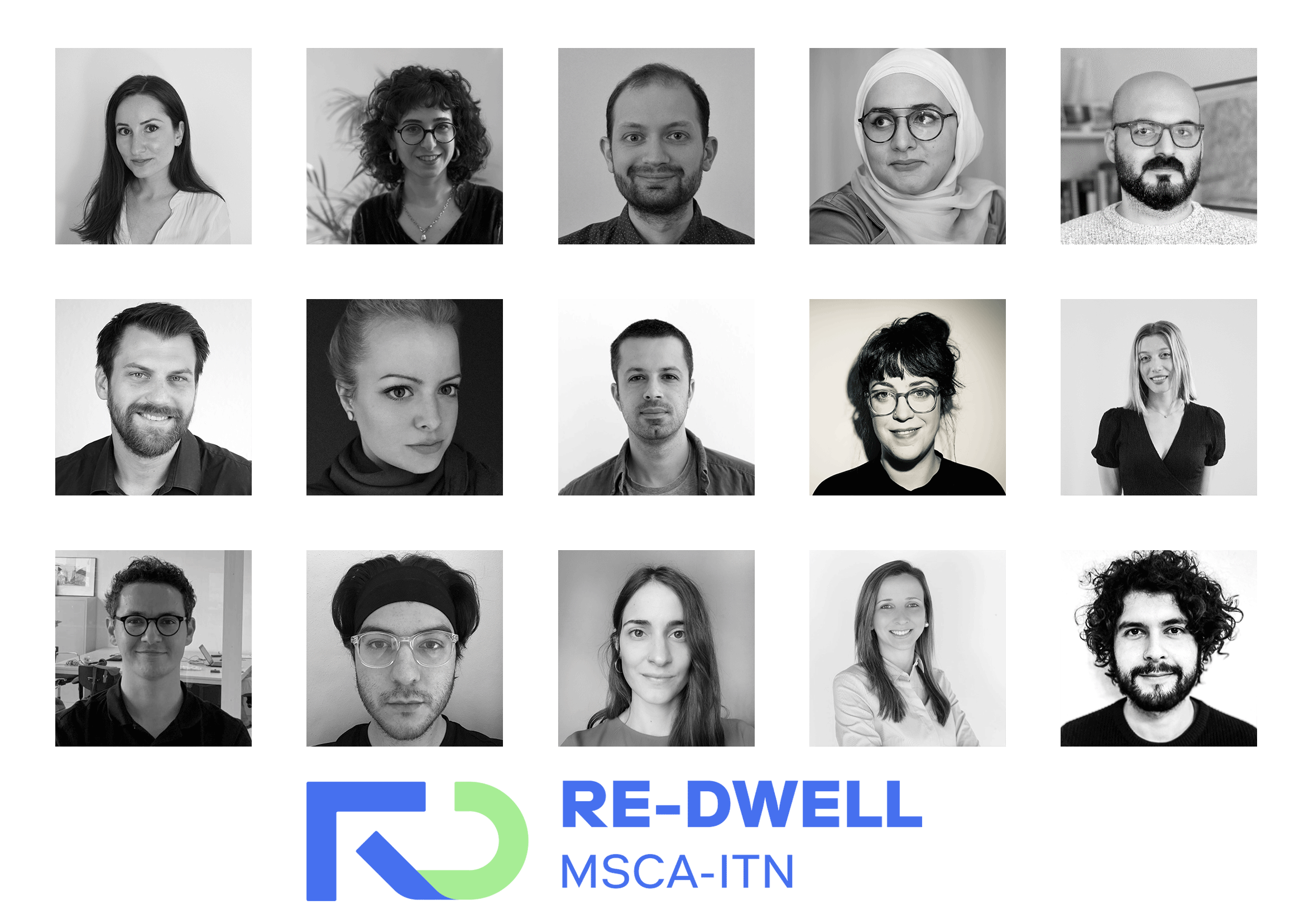 Embracing transdisciplinarity
Posted on 15-07-2021
I have to admit, before embarking on this journey with the Marie-Curie International Training Network I was unfamiliar with the term transdisciplinary. The work of myself and 14 other Early Stage Researchers (ESRs) will use this concept to carry out our research with RE-DWELL, crossing the boundaries of our respective projects within the areas of design, policy and finance, and community participation. My first practical experience getting to grips with transdisciplinarity - in the context of learning – began with our kick-off workshops last week. This was the first opportunity to meet the other ESRs, hailing from Europe, the Middle East, and North and South America. As a part of the introductory sessions, we were tasked with defining sustainability, affordability and transdisciplinarity in small groups. This was a particularly interesting task, as we were put in mixed groups with ESRs from different professional and academic backgrounds. It was also the first opportunity to speak one-to-one and get to know my fellow ESRs, and gain an understanding of their perspectives on the core issues of sustainability and affordability, relative to their field. My group consisted of two architects (myself included) and a political-scientist. Combining our mixed experiences brought up some interesting points which I am sure would not have been considered, had it just been limited to architects. Since the current Covid-19 pandemic online working environments are now the norm. But it is hard to imagine otherwise how these workshops could have been delivered as efficiently and effectively. The use of visual concept boards and virtual breakout rooms meant we could be organised in groups and present information with ease (plus it meant we significantly reduced our carbon footprints!). Of course, this isn't a replacement for in-person collaboration, and I look forward to meeting the ESRs and the wider training network in the coming months. However, these workshops have demonstrated the usefulness of online working environments to facilitate transdisciplinary learning.