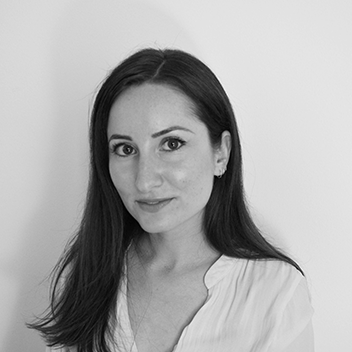 Annette Davis
ESR1
Annette has worked as a RIBA Part 3 qualified Architect, with professional and academic experience acquired in the UK and abroad. She completed her BSc at the University of Bath, where she also participated in a year exchange at Universidad Europea de Madrid in Spain.

During her Masters studies at the Manchester School of Architecture, she pursued her passion for using design to address social housing issues with her project 'Rethinking the Highrise'. The project identified the need to implement sustainable and affordable design solutions for the high-rise typology, addressing the need for high quality design for high density housing by utilizing modular stacked dwellings. Following her Masters, she completed the RIBA professional practice postgraduate diploma with the University of Westminster in 2019.

Annette's professional experience in architecture and urban design includes a range of residential, public realm, and commercial projects in Melbourne, Australia, and at several award winning London practices. She was able to first develop her strong conceptional skills at smaller practices, after which she gained substantial technical and construction experience with BIM based projects at two larger practices.

Alongside her professional experience, she has taken part in volunteering and sustainability activities. She was a founding member of Farrells' Sustainability Group, supported the work of climate action groups, and volunteered as a RIBA Ambassador in 2019. In her spare time she has developed skills in HTML and CSS to develop personal and volunteer projects designing websites and apps.