Blog
Network members activities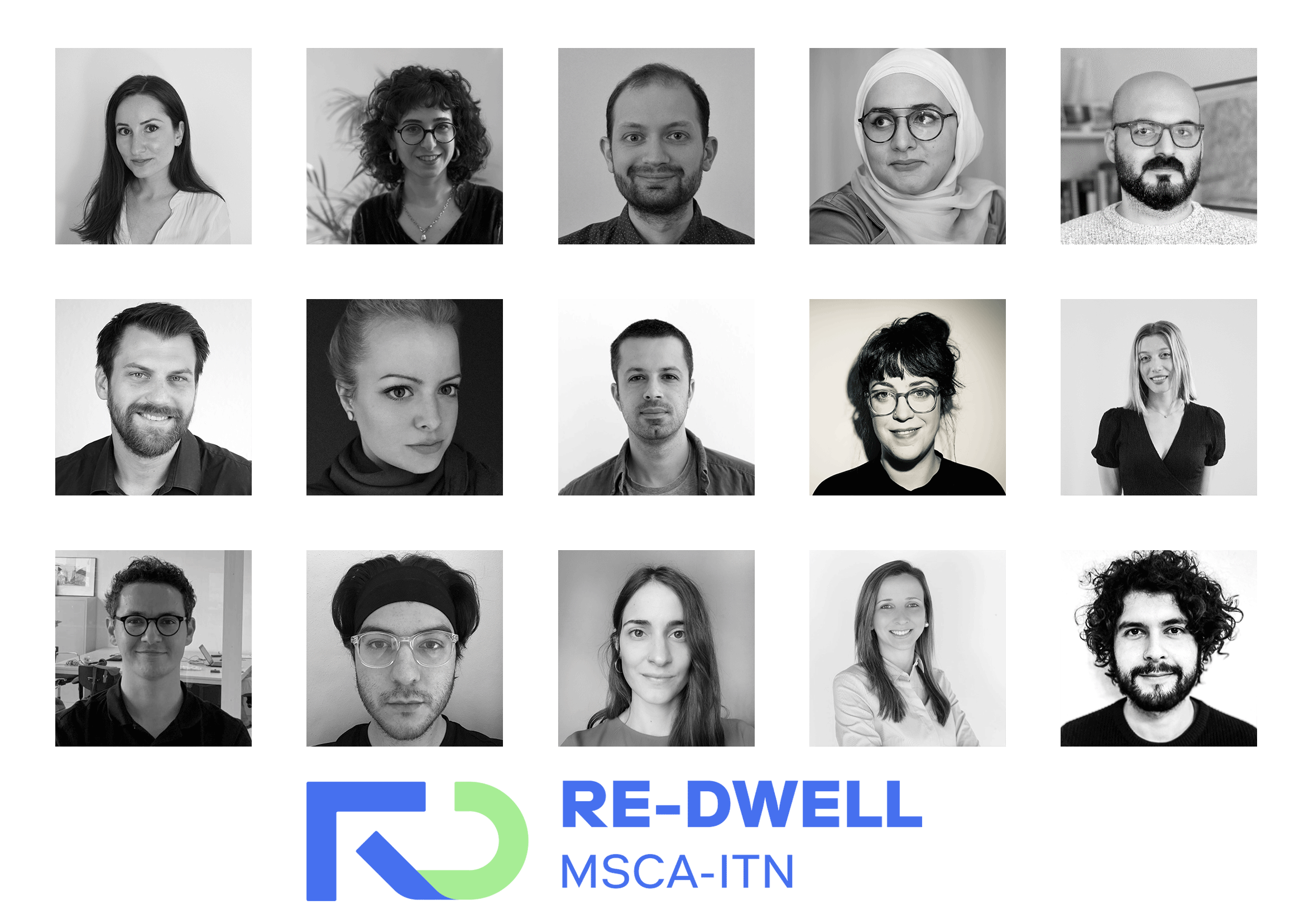 Embracing transdisciplinarity
Posted on 15-07-2021
I have to admit, before embarking on this journey with the Marie-Curie International Training Network I was unfamiliar with the term transdisciplinary. The work of myself and 14 other Early Stage Researchers (ESRs) will use this concept to carry out our research with RE-DWELL, crossing the boundaries of our respective projects within the areas of design, policy and finance, and community participation. My first practical experience getting to grips with transdisciplinarity - in the context of learning – began with our kick-off workshops last week. This was the first opportunity to meet the other ESRs, hailing from Europe, the Middle East, and North and South America. As a part of the introductory sessions, we were tasked with defining sustainability, affordability and transdisciplinarity in small groups. This was a particularly interesting task, as we were put in mixed groups with ESRs from different professional and academic backgrounds. It was also the first opportunity to speak one-to-one and get to know my fellow ESRs, and gain an understanding of their perspectives on the core issues of sustainability and affordability, relative to their field. My group consisted of two architects (myself included) and a political-scientist. Combining our mixed experiences brought up some interesting points which I am sure would not have been considered, had it just been limited to architects. Since the current Covid-19 pandemic online working environments are now the norm. But it is hard to imagine otherwise how these workshops could have been delivered as efficiently and effectively. The use of visual concept boards and virtual breakout rooms meant we could be organised in groups and present information with ease (plus it meant we significantly reduced our carbon footprints!). Of course, this isn't a replacement for in-person collaboration, and I look forward to meeting the ESRs and the wider training network in the coming months. However, these workshops have demonstrated the usefulness of online working environments to facilitate transdisciplinary learning.
A start of a new chapter in my professional life!
Posted on 14-07-2021
"A journey of a thousand miles begins with a single step". This is a proverb we are all familiar with, but not very often there is enough stress on that first single step. My PhD journey will evolve within the University of Zagreb, Faculty of Law, and it started with a leap, rather than a step. Over the course of four days, other Re-Dwell project Early Stage Researchers (that is how we are called) and myself were involved in layered and ambitious group work exercises, where we shared information about who we are and what we expect from the project. That leap helped me to slightly relax about the gaps in my knowledge and experience I believed I had about the topic of affordable and sustainable housing, and the end goal of developing my PhD thesis. However, the well structured exercise programme pointed out the real meaning of transdisciplinarity of the Re-Dwell approach. Not only we all had a chance to meet each other in smaller groups, but we also had a chance to share our research interests, ambitions and plans, which revealed many possible synergies and complementary topics that we agreed to follow and work on together throughout the project. These exercises were very helpful in identifying our educational background and work experience, which we then used in a group work trying to provide meaningful definitions on certain elements of the topic we will be studying. Throughout the group work, we have quickly become friends and companions on our journeys, and I can only say that now, at the beginning of my PhD journey, I look forward to collaborating with other PhD candidates and supervisors, all the hard work this project will bring.
Categories ▼
Events
Conferences (6)
Secondments (5)
Summer schools (2)
Workshops (19)
Publications
Articles (0)
Papers (0)
Posters (0)
Other Categories
Case Study (0)
Reflections (16)
ESR ▼
Mahmoud Alsaeed (6)
Tijn Croon (3)
Annette Davis (4)
Aya Elghandour (3)
Alex Fernandez (5)
Saskia Furman (2)
Marko Horvat (3)
Anna Martin (0)
Carolina Martín (1)
Andreas Panagidis (2)
Androniki Pappa (2)
Leonardo Ricaurte (3)
Effrosyni Roussou (1)
Zoe Tzika (2)
Christophe Verrier (1)